Type

Build Plan (PDF, AI, etc.)
This is version 3 of scaling the FT MM DR1 to 150%. It's made for a Power Pack C and a 2200ma 3s battery. You can build it with folded wings like the Sportster or shape the wings like the master series. I used shaped aluminum tube for the cabanes so that I could conceal the servo wires from the upper wing though you can build with plywood and glue the wires to them. I made the cockpit turtle deck a removable hatch and mounted the receiver tray below it for easy access. The cowl is made from the bottom a a syrup jug, it was the perfect size (and we seem to generate empty syrup jugs). Both the hatch and cowl are held on by magnets. The tail supports are stir straws. I'm currently flying this version with an Aura 5 lite and it works well. Here are some pics: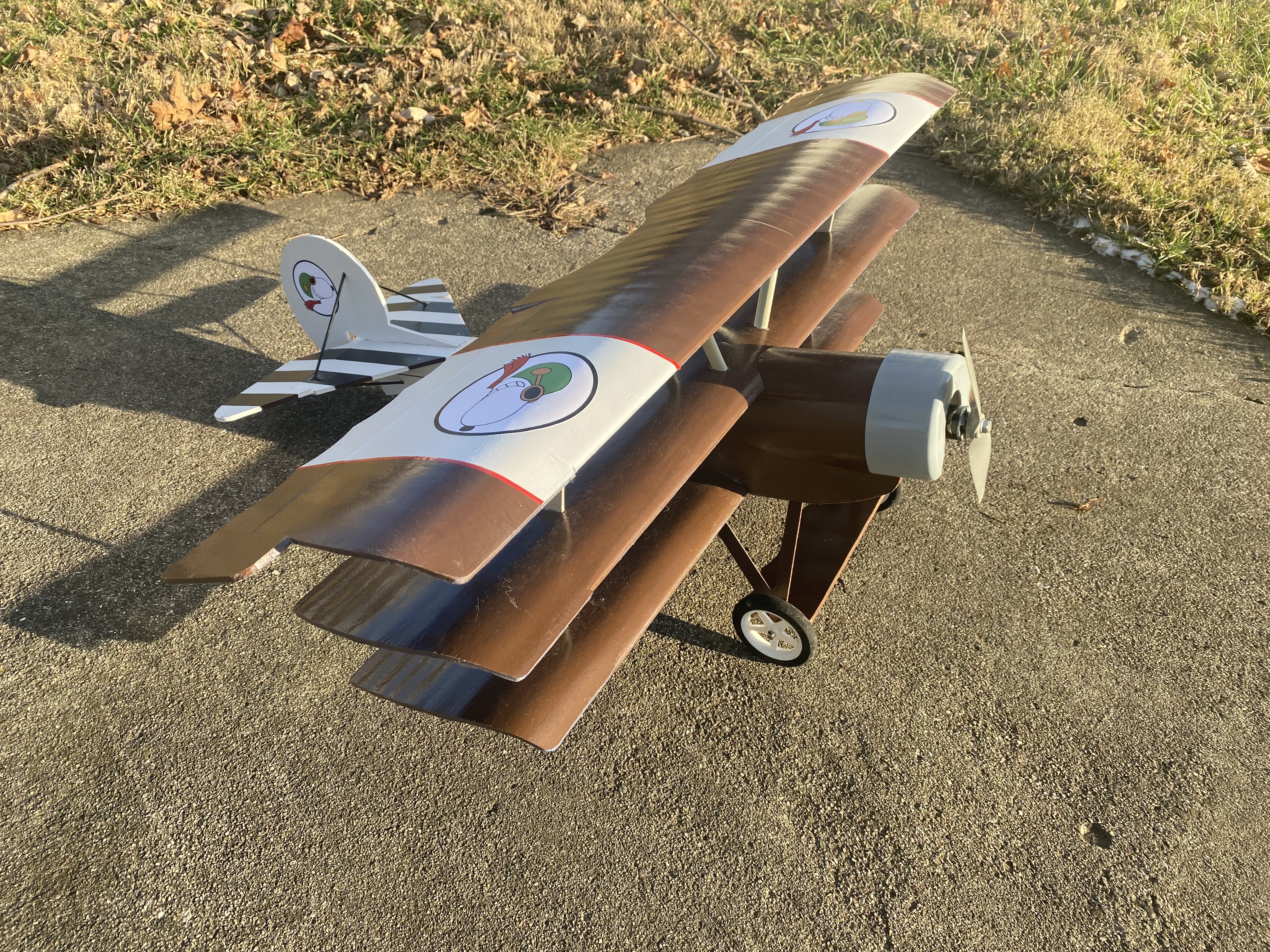 Happy flying!! Message me with any questions or comments and be sure to post pictures if you build one.