Hello friends, I bring good news, I heard this promo and I want to share in here,
If anyone was is thinking in to start in the world of drones, need to make a gift wan to upgrade to any new one or any other excuse you can have
This may be a good opportunity.
The promotion Starting launched in September 5th @ 9: 00 UTC to September 9th @ 9:00 UTC
Biggest Ever JJC rebate
It is for a limited time !! .. so be forewarned if something interests you.
The operation is simple, 40 first of each day can use the super discount.
you have to be quick!
Example: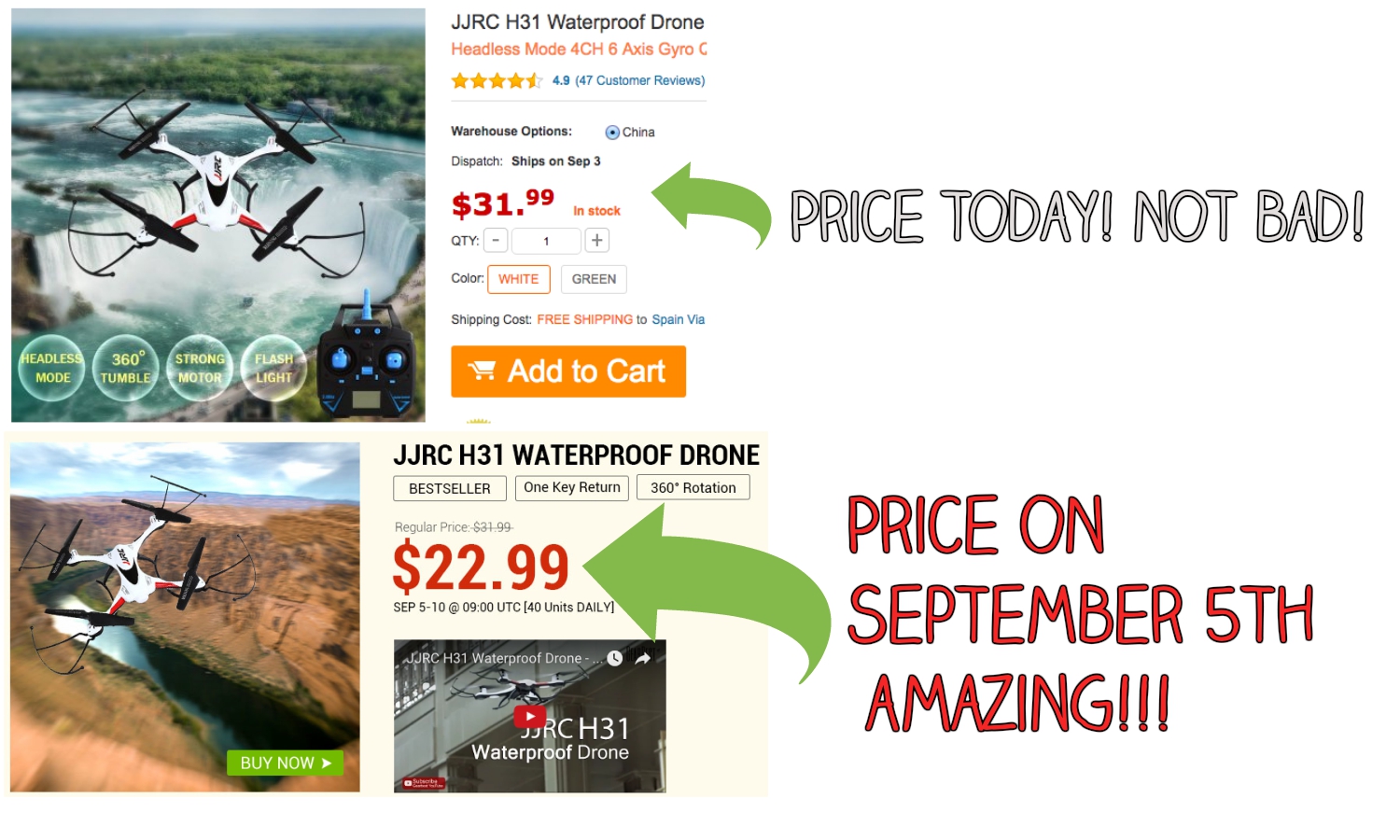 this
JJRC H31 worth $31.99
, as from september 5th (* 9:00 UTC) if you are fast you take it by 22,99$ (the first 40 daily)
and loots of similar discounts with other items of JJRC , check it out and TAKE ADVANTAGE OF!
Link to the promo:
http://bit.ly/2bJcUwg
a greeting