The 650 is a lot of fun, but... it eats batteries and doesn't fit well in my lunch box. So,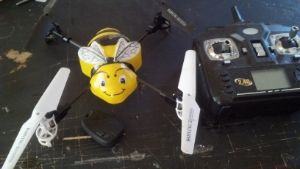 I know it's really cool and all with the big scary bee canopy, but I wanted something more like the big quad.
step 1. Rip it apart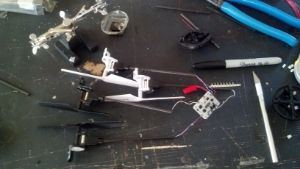 But first, make a note of which what goes where... umm...
Step 2. Get excited and forget to photograph the process of extending the motor control wires and adding micro-connectors to the control board. Be sure to use a magnifying glass, this thing is tiny!
Step 3. Decide to better document the next project.