OK, as far as I'm concerned, these are the BEST servo screws EVER!!!! I've been using the Philips servo screws that come in the package with new servos and it seems like I always strip one or two out every model. Not anymore!!
The servos got a little dusty from drilling the hole in the firewall for the throttle linkage.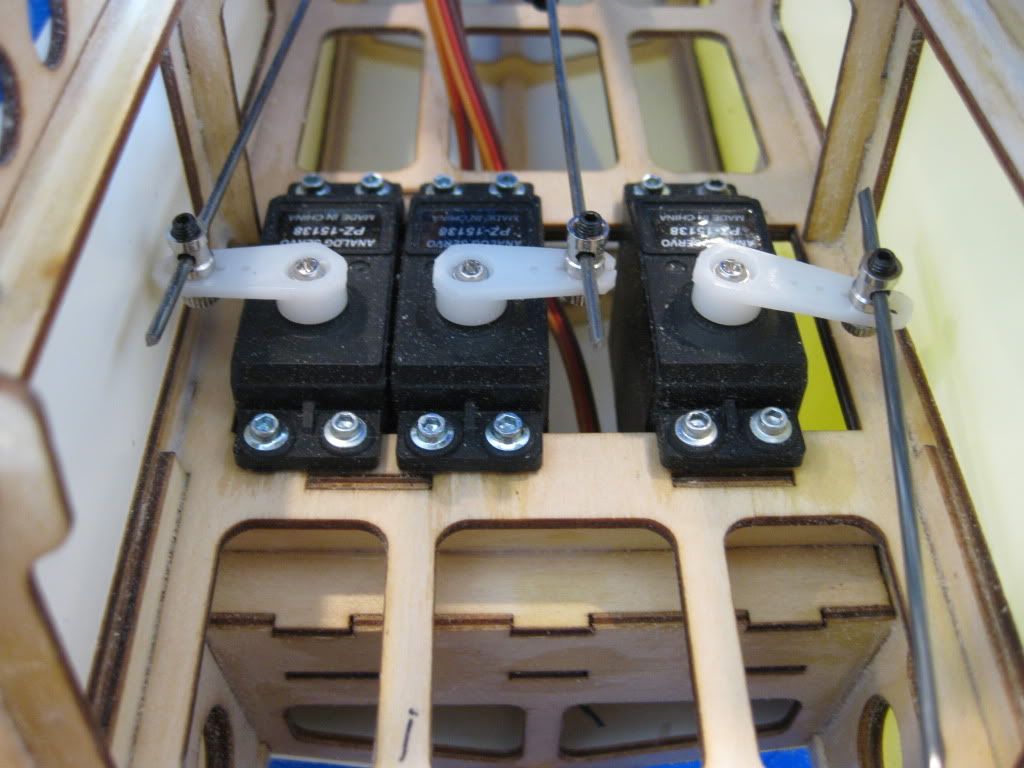 Dubro ball link...zero slop.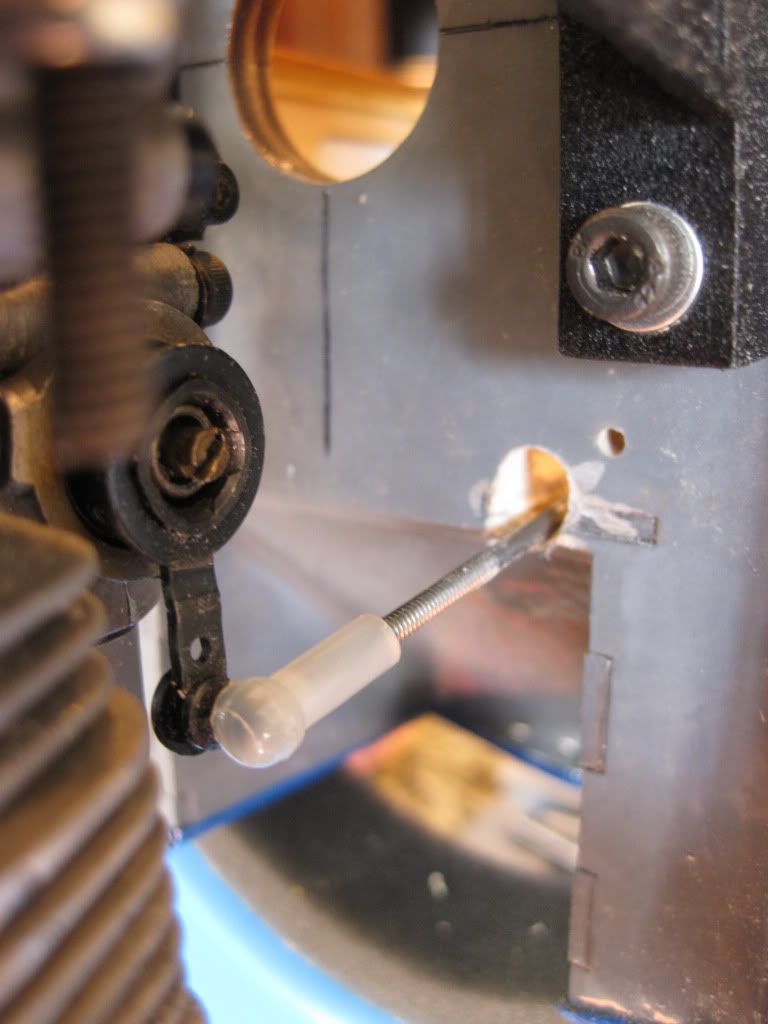 The angle of the throttle push rod leaves just enough room to not make contact with the fuel tank.