Here is my new design, the F-242. No name for it yet. It uses the same fuselage as my YF-X-241 Shrike, but with a new wing and tail set. It also has some traits from my older YF-239 Sparrow.
Specs:
27" wingspan
20" long
230 flying weight 4mm Readi-Board
Equipment:
Servos:
HS-55 9g servos (2)
Motor:
C20 brushless Outrunner 2050kv
ESC:
TURNIGY Plush 12amp (2A BEC) BESC
Rhino 610mAh 3S 11.1v 20C Lipoly Pack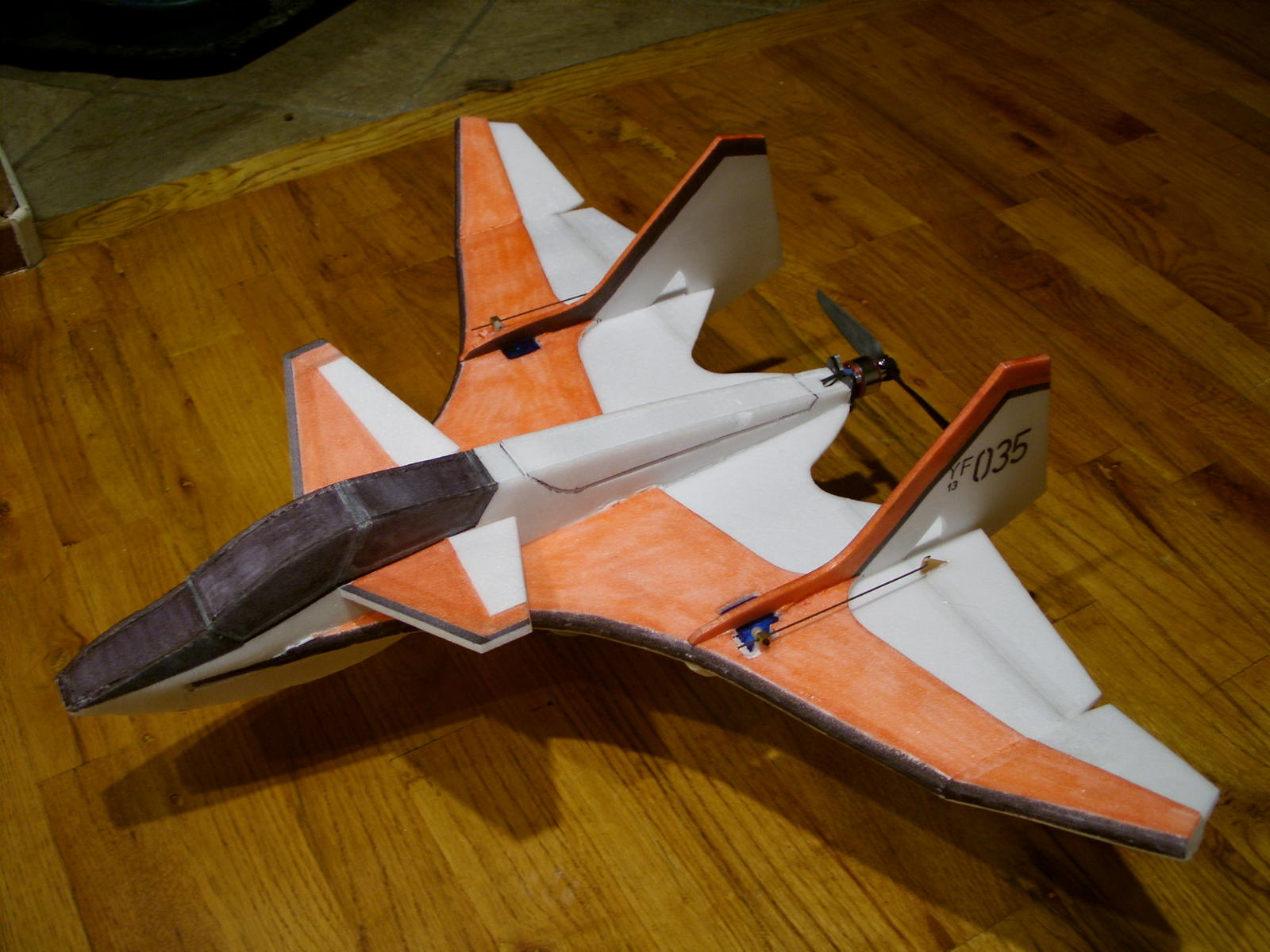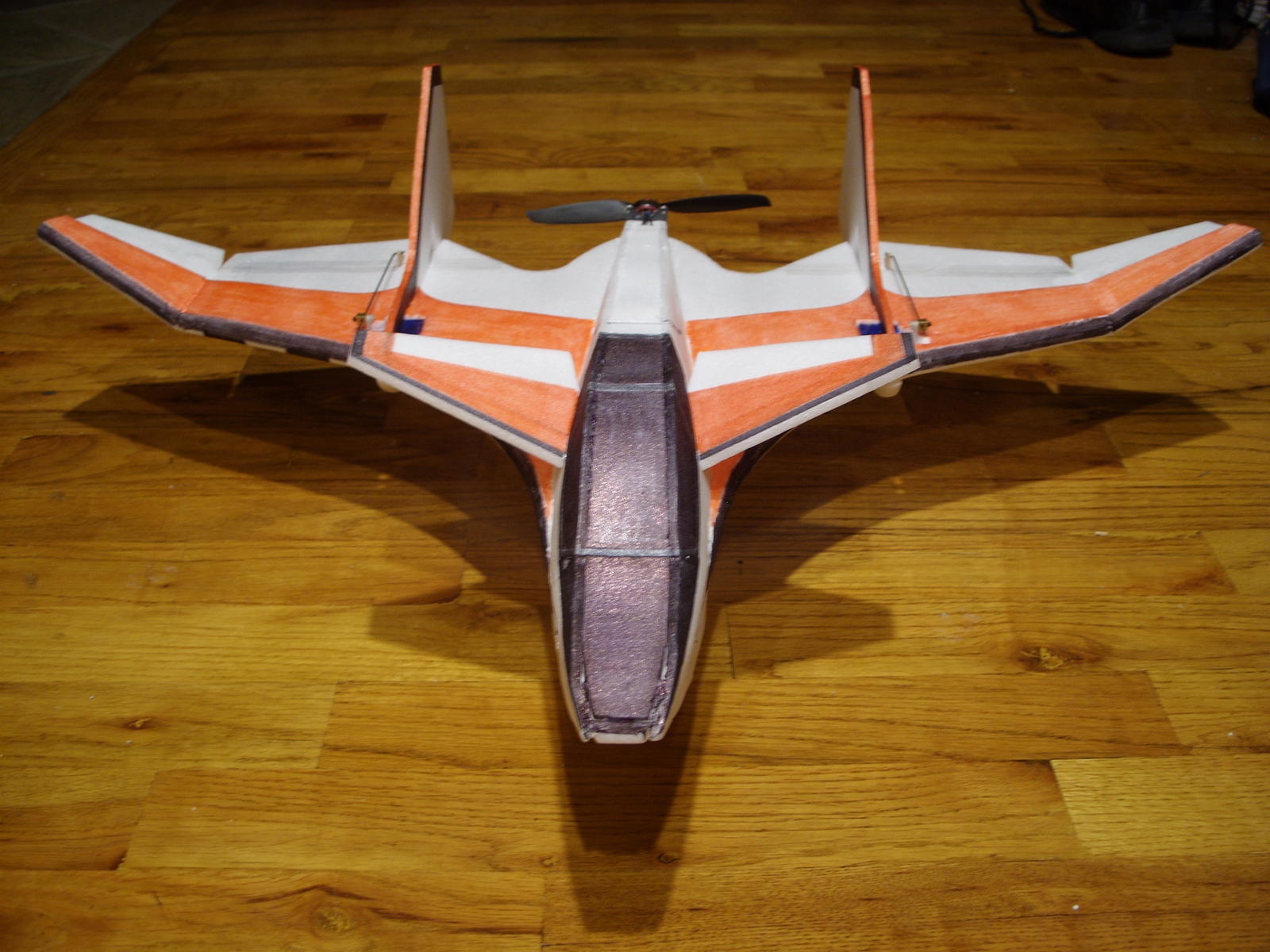 Im going to start a build log in the plans area of the forum.