I have loved the SR-71 Blackbird for as long as I can remember, and have wanted an RC version ever since I started flying. I drew up plans for an twin 80mm version a year ago, but never built is as I was a little to unsure it would fly to invest the time and money into it.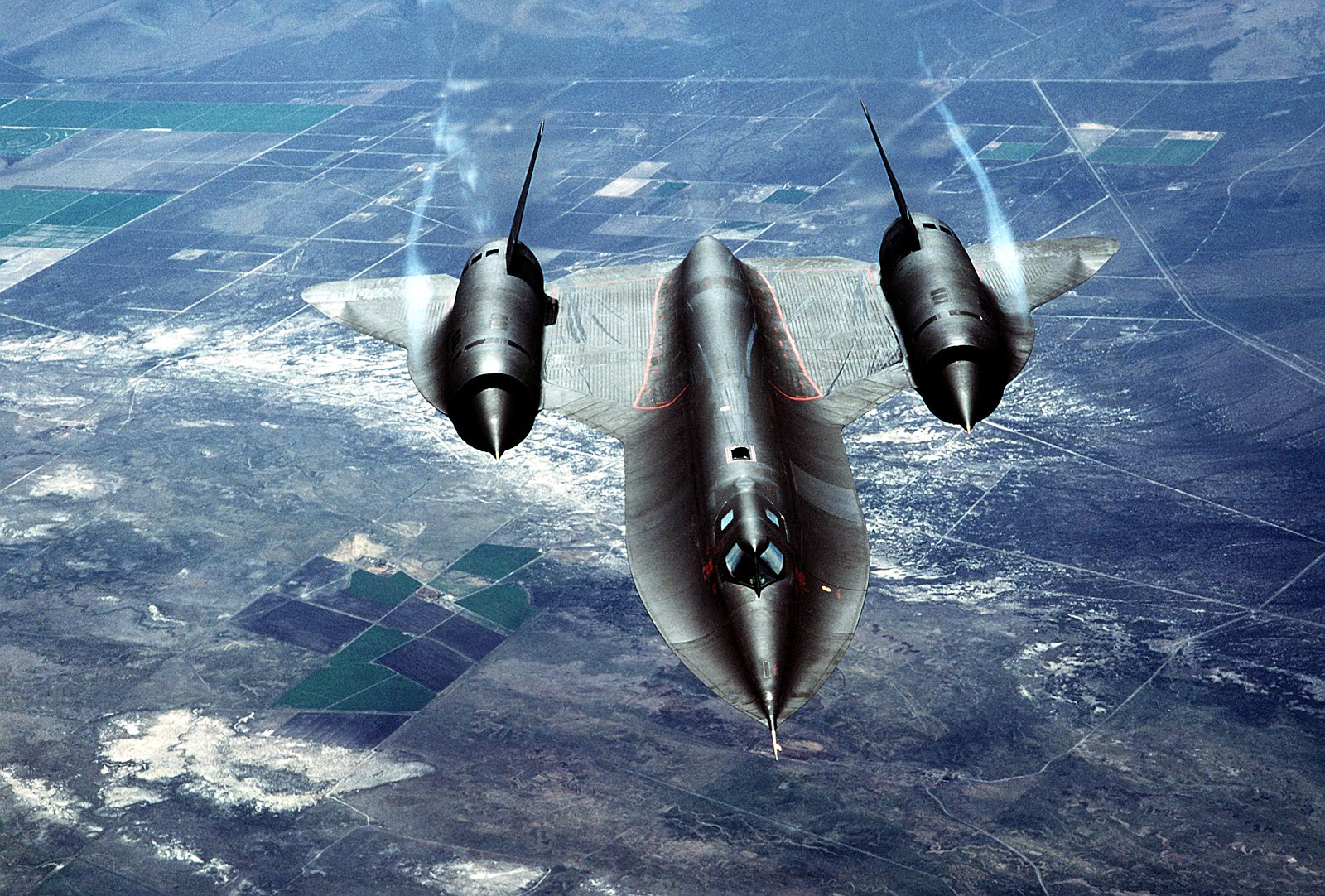 However, recently Ben Harber designed and built a B-52 powered by eight homemade EDF units using a gremlin motor, 1.9" props and 3D printed motor mounts. Check out his forum post
HERE
for more details. After seeing this it got me thinking, would 2 of these be able to power a foam board SR-71?
I took a 3 view of the SR-71 and scaled it to fit Ben's Gremlin EDF's which left a plane roughly 3'-0" long with a wingspan of 1'-7 1/2". At this scale I though that if I built it "geometrically" it would not need any internal structure, and if fit on 2 sheets of foam board it may be possible. After a few hours of drafting I came up with a set of plans.
Then a few hours of cutting and gluing later...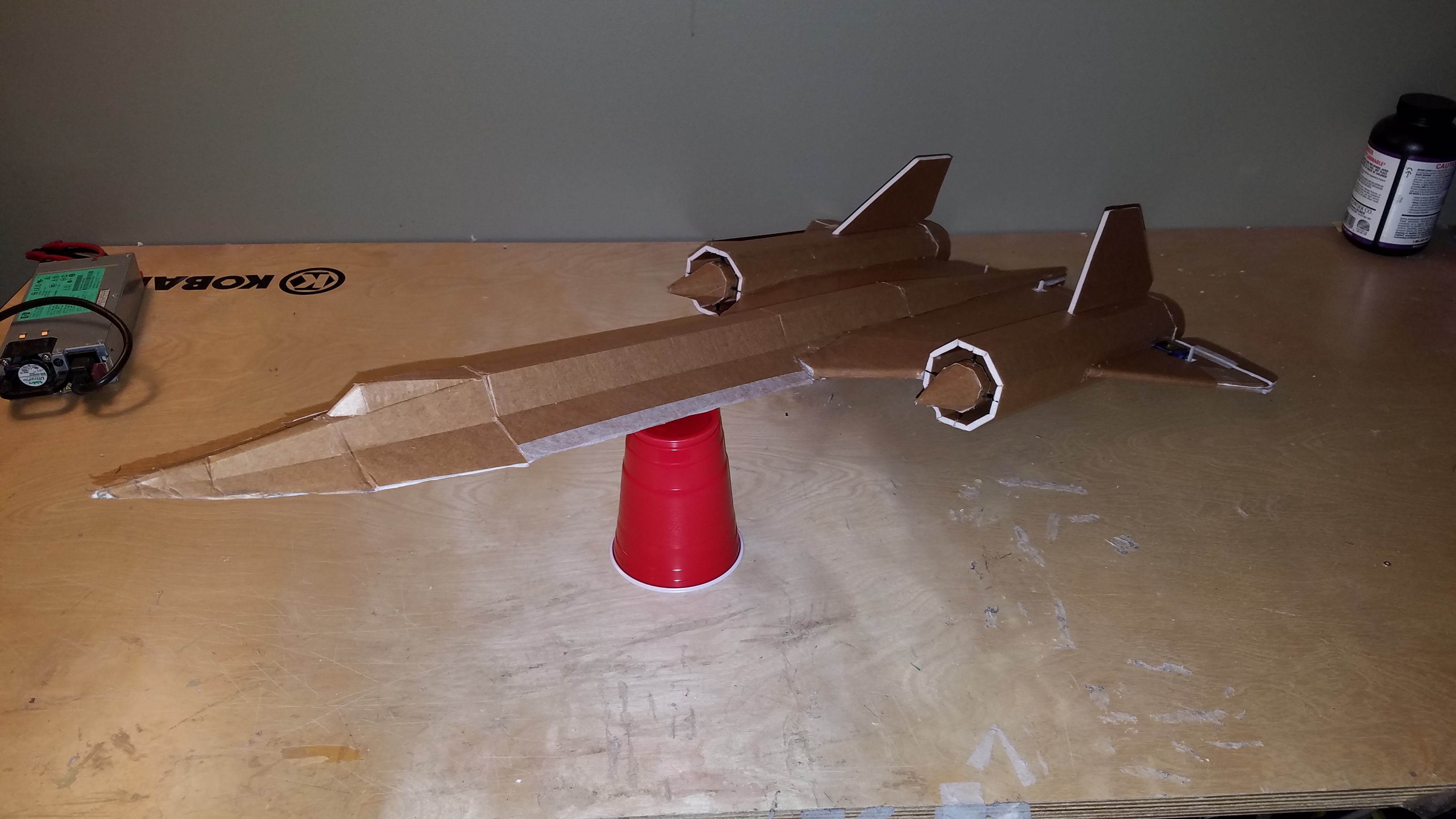 The plane is surprisingly rigid at this scale. I was torn on weather or not to add rudders, but ultimately opted to make this a bank and yank flyer for now. If during test flights it appears rudders are needed I will add them. The nacelle nose cones are currently removable because I am waiting on motors and ESC's which should arrive tomorrow. I plan to do the initial test flights without them and see how the motors perform. If the cones end up being a permanent fixture during flight I will likely need to cut "cheater holes" in the nacelles to let in extra air (approximately 1 square inch in size). I still need to cut a battery hatch in the plane, but am going to wait till the motors are installed so I know where the battery needs to go and get it cut it in the correct spot.
I was able to do some glide testing with this version to find where the CG should be. It looks to be about 1/4" behind the front of the engine nacelles. An interesting thing I discovered during flight testing is that with this design it has a lifting body effect that causing the plane to stall like it has canards. With the proper CG set I was able to get this glide 30'-40' throwing it horizontally from the ground which has my hopes up that the motors will have enough thrust for it to fly.
All said and done the plane should weight 630 grams. In Ben's testing he said he got 130 grams of thrust per motor. I bought a higher kV version of the motor than he was using (mine are 6,000kV), and I am going to put 5 blade props on it instead of 4 blade. So assuming the motors don't melt I am hoping to get closer to 180 grams of thrust per motor. With that the plane won't have vertical clime capabilities, but will hopefully fly. I am planning to get everything installed and test fly the plane this Friday or Saturday (weather permitting).