Last week my son and I tried buddy boxing with our Mini Scout when the winds were way too strong. Result was a dive-bomb onto solid concrete from 30-40 feet up after the wind blew it behind a building. Result was a smashed nose and power pod, but the motor and electronics survived!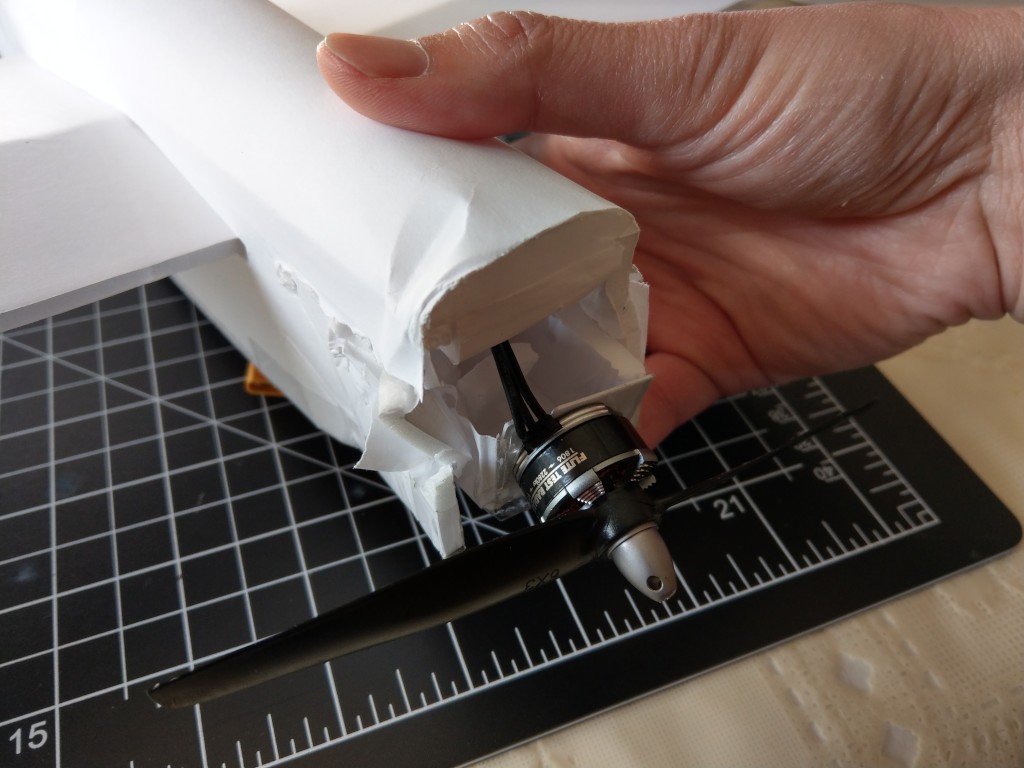 So our next build is to assemble the Mini Scout Speed Build kit that we had purchased awhile back. But we're also applying the incomparable
"Berg" skin created by Rasterize
. Here's the pieces with the skin attached.
The skin is so unique and eye-catching. Printing on Legal sized paper (8.5" x 14") allowed me to do the wings on one sheet. I've noticed that it is more suited for a scratch-build rather than trying to apply it to the speed build kit like we're doing. Some of the marks for cutouts are reversed (like for the rudder pushrod notch and the rudder itself). Also, due to the fact that the laser cutting melts the foam a bit, the skin actually extends out over the edges of the foam after you peel the brown waterproof paper off. I'll probably trim some of the skin paper to match. But hopefully it will still look decent after it's all assembled.