Hubsan x4 H107D+ 5.8GHz FPV Ready & HD Camera 720 -Unboxing+first flight+Review+3D
Friends, there is an error in the title of the thread and I can not change it. The correct title is:
Hubsan x4 H107D+ 5.8GHz FPV Ready & HD Camera 720 -Unboxing+first flight+Review+3D

Helow friends, today im glad to present you the las dron arrive tome, The
Hubsan fpv x4 H107D+
a mini
or nano drone RTF with HD camera.
I was eager to receive this drone, whole husban family seem to me one of the best secondary brands, with designs
very careful and always updating models with more improvements. First of all I would love to thank the whole team
Banggood guys, really they are great! without all their support, these video would not be possible. Thank you at all!.
This small drone, in particular, has a
4.3" screen for FPV
(integrated in the Transmitter), which this great thing
, remember that this drone, it is more for internal flights. Or at less where I've enjoyed it more, do well outdoors as
long as not windy. Wind, like most minidrones is dificult to control. You can record and take photos easily, has a beautiful
design, reminiscent of its bigger brothers.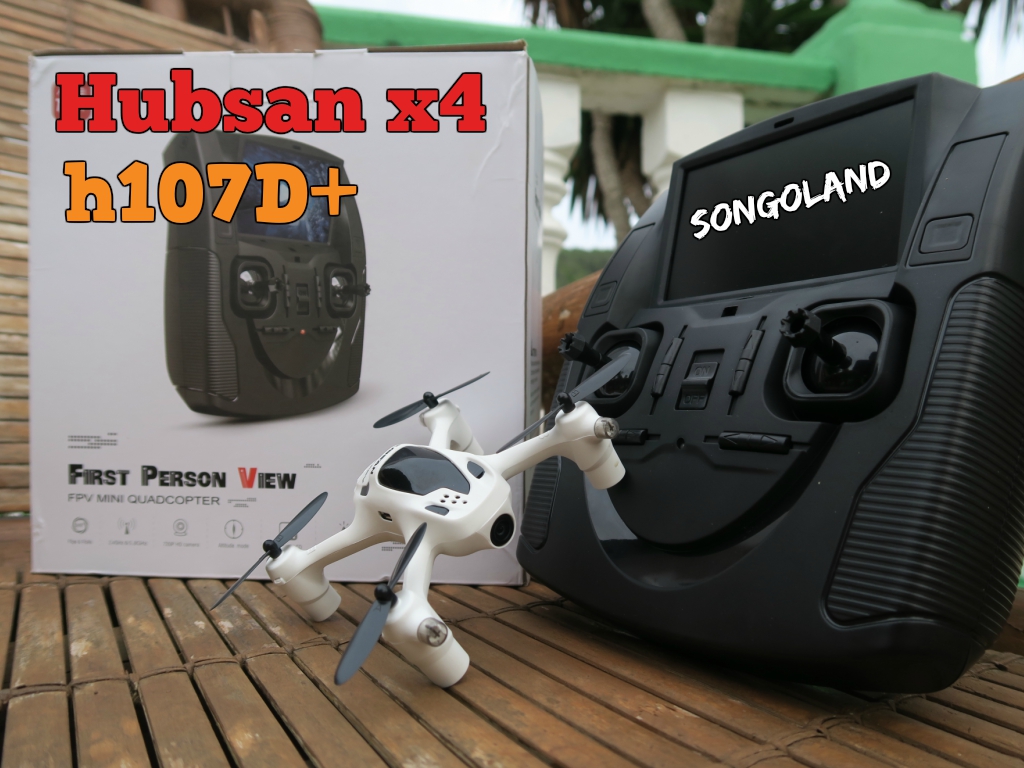 Drone very easy to carry, thanks to its
altitude hold
(which incidentally works great) is much easier to control
the movements of the drone, also giving a perfect tool to record some good videos.
The flight time is around 7 minutes, always depending on the type of driving that applies. 360 easily flip ago. The bateri
to be 3.7v load pretty fast, about 60 minutes ready to fly again. (I recommend you buy some more extra batteries!) Is
always welcome to have more flying time.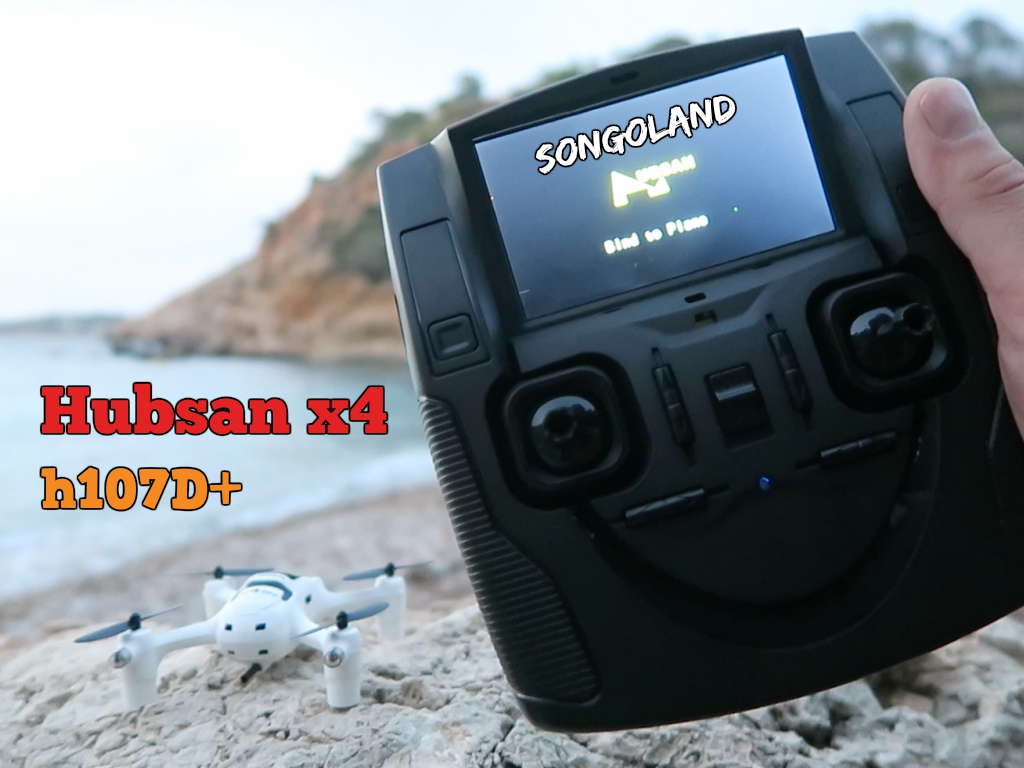 As you can see in the videos and photos, it have a spectacular line. With LED lights for easy identification of its position,
although you can use mode "headless" or headless to not have to worry about this.
The drone have a super type impact-resistant plastic (even a little flexible) I love this detail ,, honestly, it crash a cuple of
times and has not broken anything or any damaged propeller.
You have the power button embedded in the hull, a very nice touch by the designers, the transmitter set, complete with a
own menu for internal adjustments.
Several features normal and expert modes of flight, tuning and other thinkgs. (see the video fomr the controller for more info)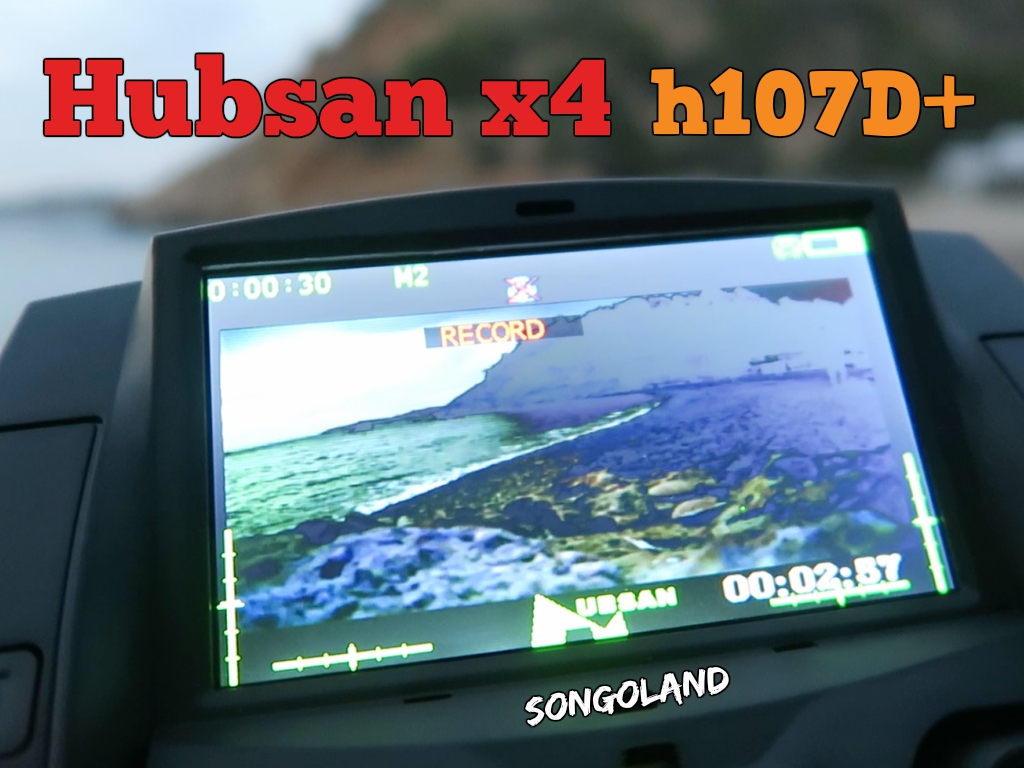 It has a large screen, where you see live the wifi camera drone (FVP). You can see also the recorded videos you have on the
dron SD memory.
But hey, leaving the aesthetic details aside, I will say that it is a Transmitter with many buttons and options, most of which
usually brings a mini drone of this size, then you can adjust values ​, such as the percentage of power , desired each flight mode, etc ..
Very complete and recomendable to tune it up!
The controls are centered type (as it has Altitude hold control) Easy to land and take off, which is great. The distance of the
transmitter is
a real 50/60 meters, at more distance i start to have lost video signal and the drone not repsonde quickly.
If you are looking for a fast and furious drone, perhaps this is not the most suitable, speed is not one of its strengths, but it have
this fantastic HD camera, I think it's more interesting to make good recordings, with a little more stability in the video.
To go fast there are other drones in the market.
The HD camera if is in the day time, ir record pretty well for me.. see some videos about.
The contents of the box unboxing:
https://www.youtube.com/watch?v=oI3qTy8NnJ4
I also ordered two more batteries to have a flight time of about 20 minutes total.
To see more technical features here:
+ Technical data and where to buy link:
http://bit.ly/2evIOjY
a greeting
Last edited: