I like to look a anime planes for design inspirations as I try to dream up new things to build from foam. I think I like the "will it float" style challenges for airplanes. Ali poked around here and found something on devion2112's page. He had a build photo or two and a posting of the plan in his album. I love the look of it. I don't know if it will fly, where it's from or what. I dropped it into CAD. Drew up a one sheet wonder plan for an power pack A setup.
The goal is quick easy and cheap. As most of the work was already done for me in the plan side, the rest was a couple hours cutting and glueing. I should have the guts installed and ready for flight.
The next contest is "Can FoamyDM fly it?" Should be fun. Stay tuned
And thanks Devion2112.
Here are some pics to make it look pretty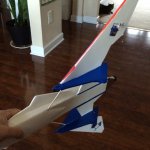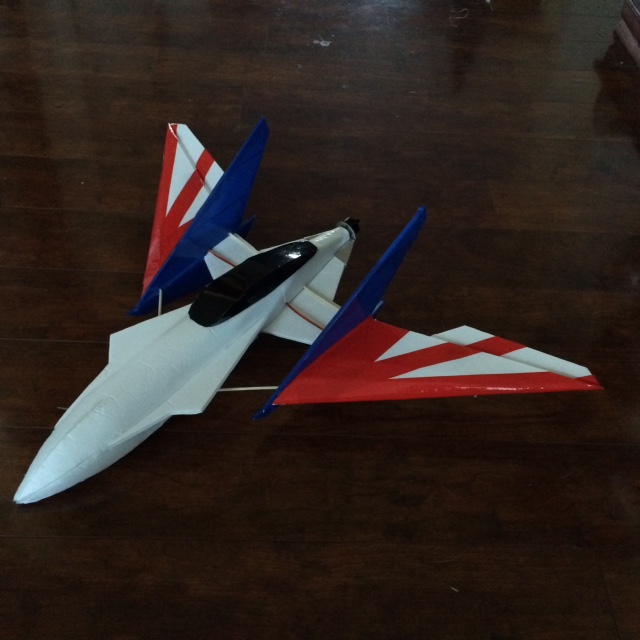 Attached please find the Plans here(clickable link: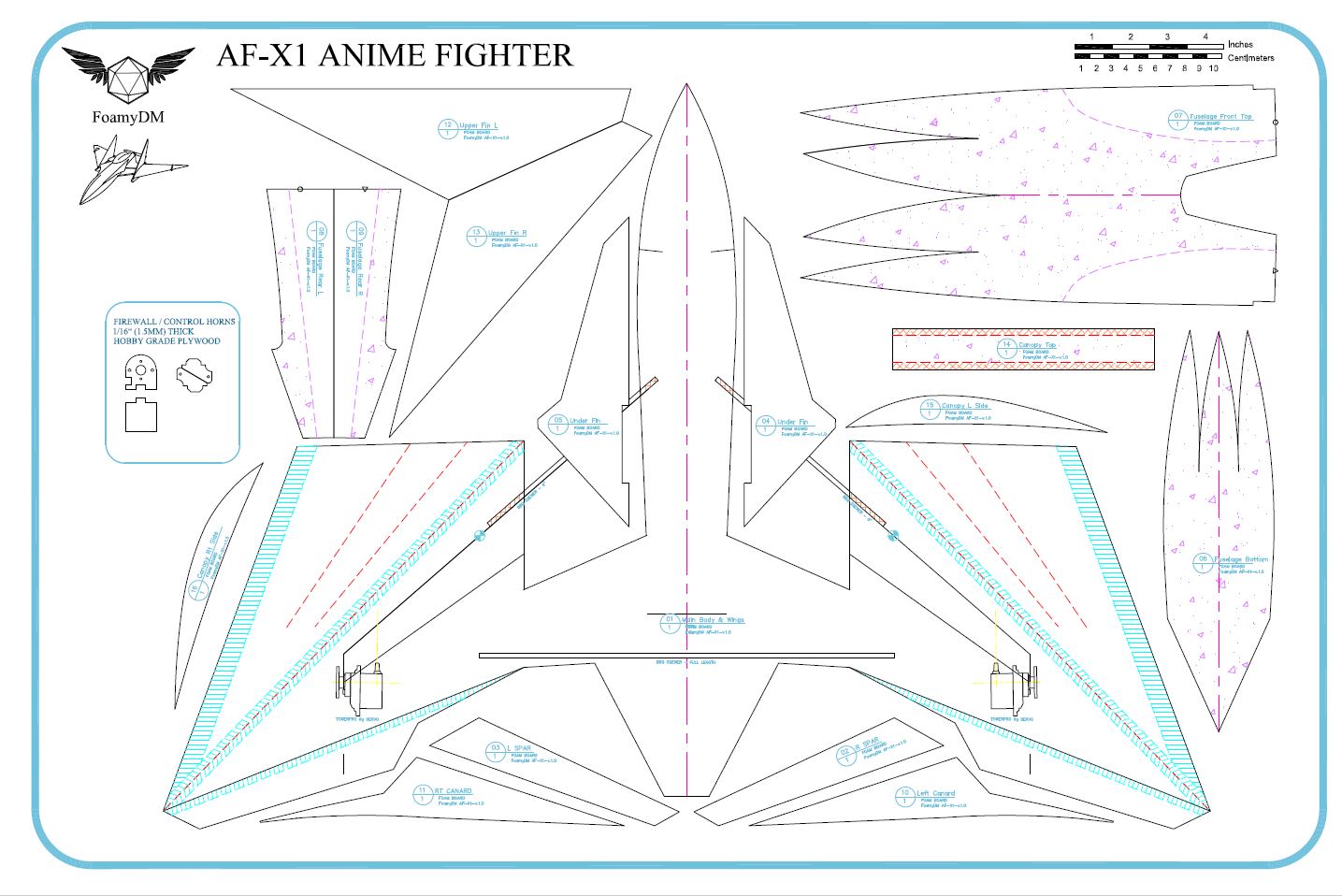 Last edited: