Low Fuselage for FPV Stability
Notice: Excuse my crudeness, I am not very technical. I apologize in advance if you read it and please don't laugh at me! Just brainstorming stability solutions
Notice 2: I've pretty much scrapped the idea of the secondary weight. But I still like the idea of the lowered fuselage.
The Idea: To lower the fuselage further below the wings, to improve stability, create a nice platform and view for FPV rig. The wings and tail would be attached to the main fuselage with carbon fiber rods, or another material, that wouldn't increase wind-resistance from other directions (Like a crosswind)
Excuse my bad drawings, wacom tablet is broken.
Maybe this will make more sense? Very rough idea.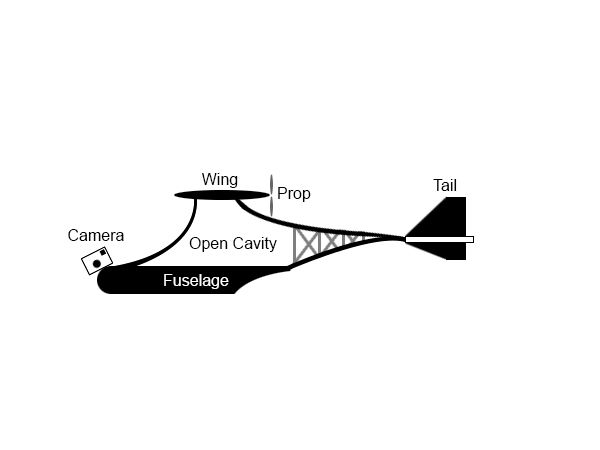 __________________________________________________
Original Post:
Last edited: