I've been working on a Corsair now for some time. The design has been changed and re designed many times as I search for the right look and build style that's strong (gotta be able to handle speed) and straight forward to build. I finally settled on a new design method that I really like.
This new method uses a main rib that a few scale formers fix to. I then use foam to wrap the formers to give a fully scale fuse.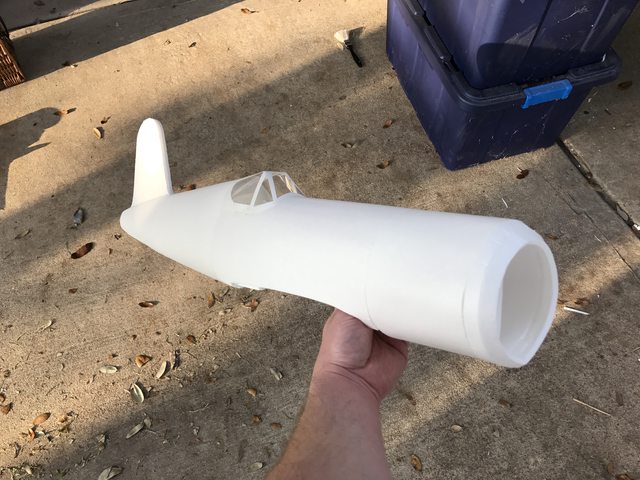 While working on the prototype I decided to make a monster 200% version in parallel.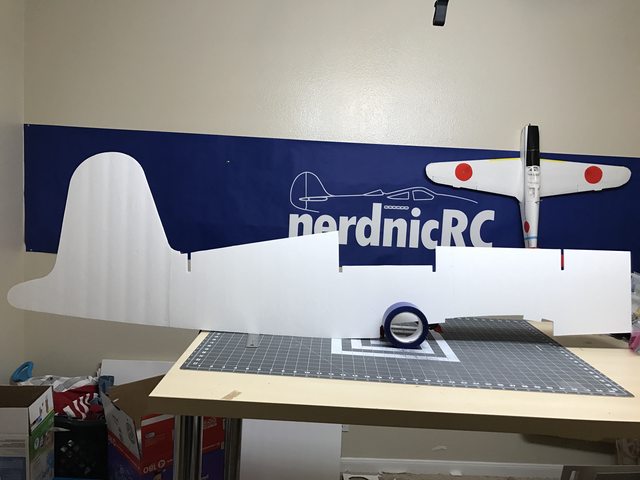 This beast took 22 full sheets of DTF so far and I imagine I'll add another 5 throughout the build.
Here is the hstab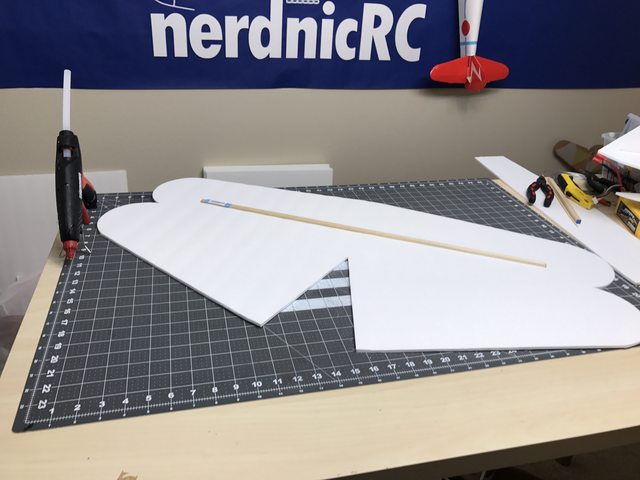 It's as big as a normal size wing!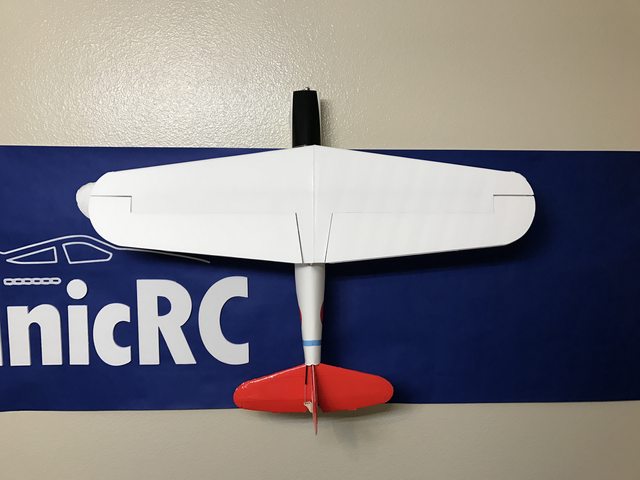 I don't have a timeline on when this will be done but I'll update this thread as I make progress.
Nov 19th 2016
Made some progress today. Got my formers installed, rudder cut, hstab installed and fuse support/wing mount added.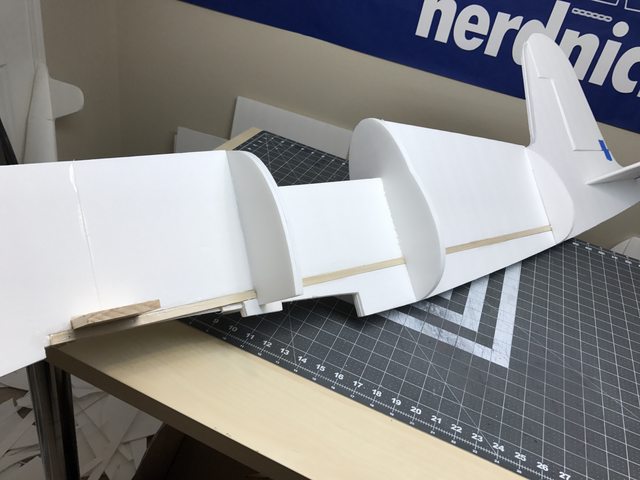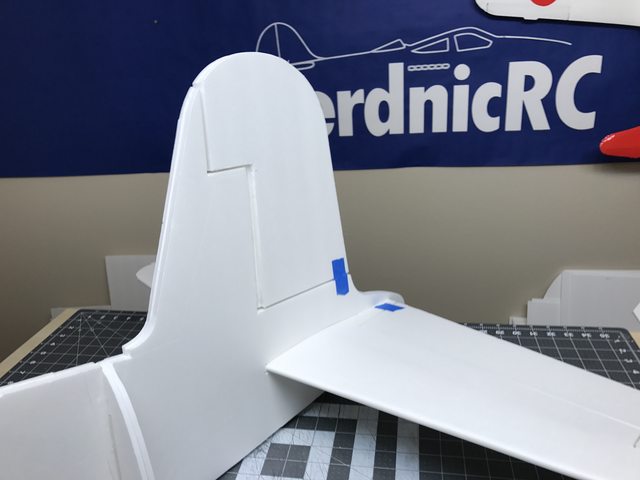 Nov 20th 2016
Servos installed, wing root built.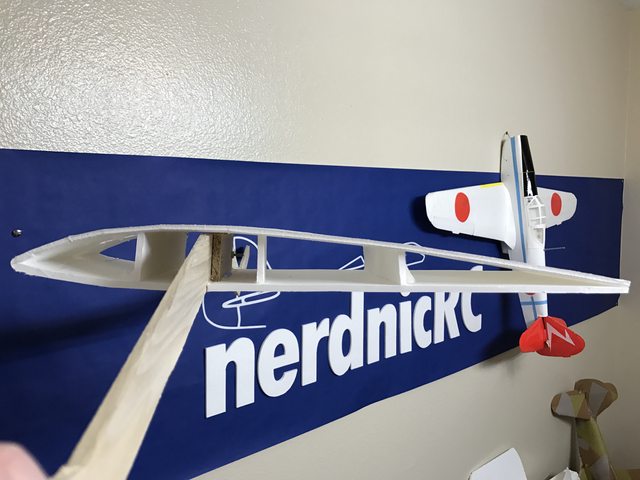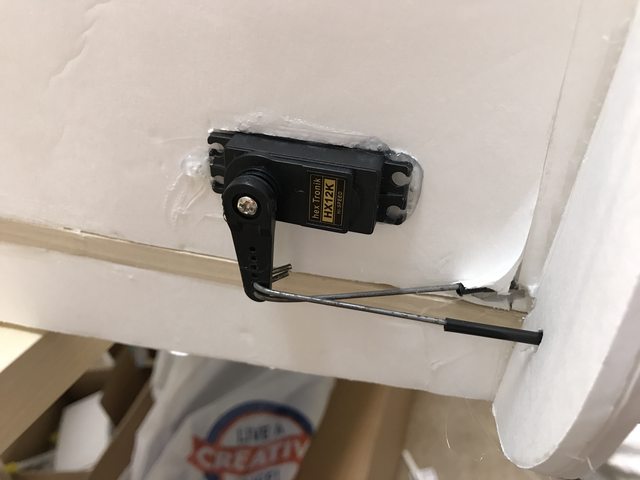 July 29th 2017
Got a little more work done on the wing. I'll need to do some touch up work on the joints as there are decent size gaps between the panels.
I need to finish up the wing before I can do any of the fuse paneling. This weekend is pretty open for me so I might be able to get more done.
Servos next to an XT-60.. these things are so big.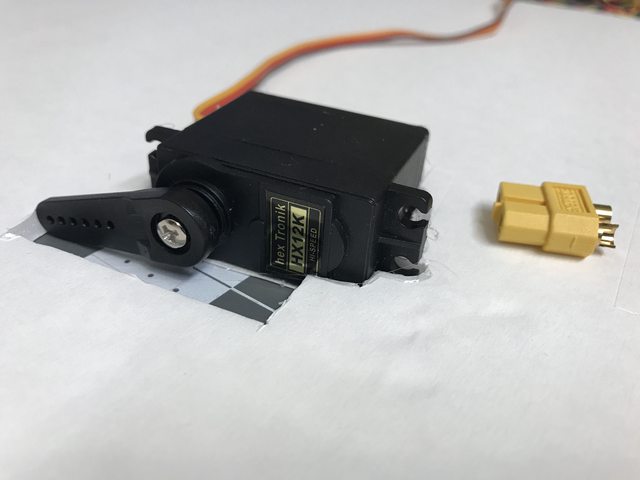 The wing is getting difficult to work on. In my new workspace I have a lot of room but this is pushing the limits! Haha.
I added some little fillets to fill the gaps in the wing. Not visually ideal, but hey it works!
Using my office chair worked great to help hold the wing level so I could work on the Ail.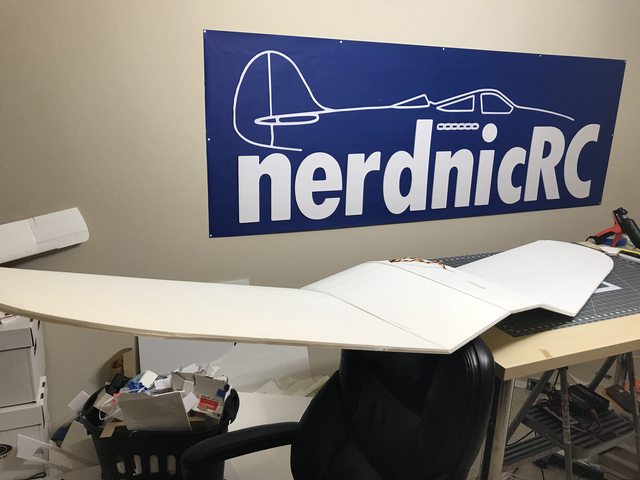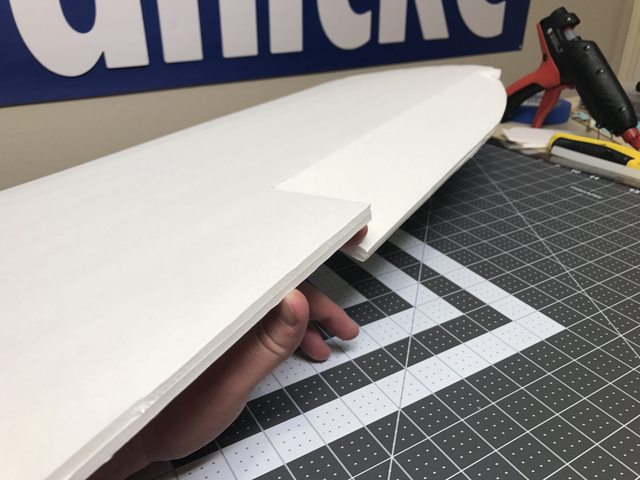 Wing is built. Still need to connect the control rods/horns and add the bottom mounting plate.
For scale, me and my
800 Series nnSpitfire
.
August 1st 2017
The wing cut out was not proper based on how the plans scaled up. This left the wing not sitting proper in the slot. To stiffen the wing joint up and make a proper resting surface for the removable wing, I added a saddle. This was just thrown together and looks awful, but hey it's functional and you won't see it once the skin is in place.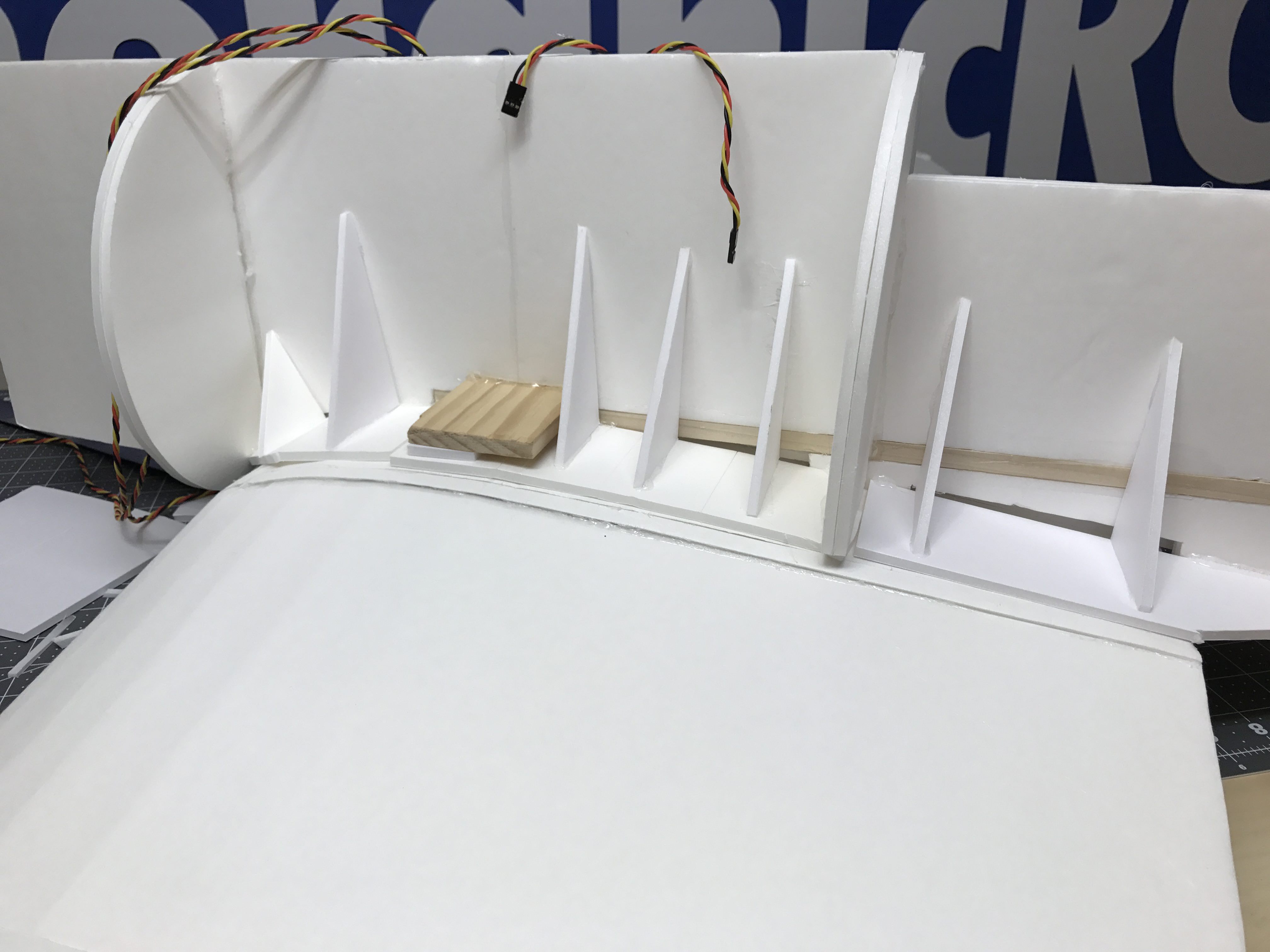 The wing sits nice and solid now. I'll be using some nylon bolts to connect the wing through the wood anchor that ties into the fuse stiffener. Speaking of stiffness, the fuse has an awful lateral wobble. I'm going to add an X frame to the whole thing to tighten up the slop. Once the skin is installed it will help a lot too, but I don't want to take any chances.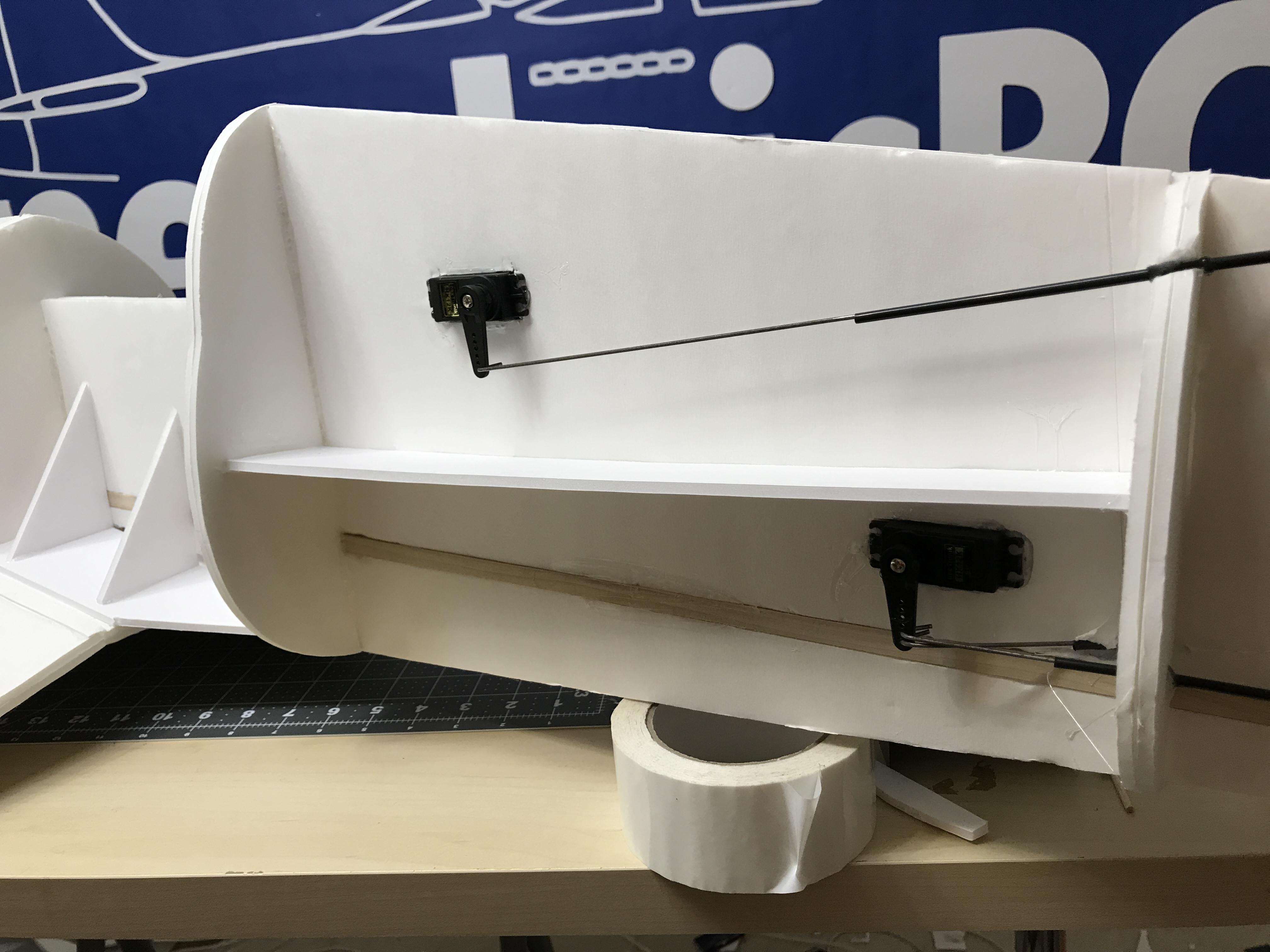 August 3rd 2017
Okay now I'm getting excited!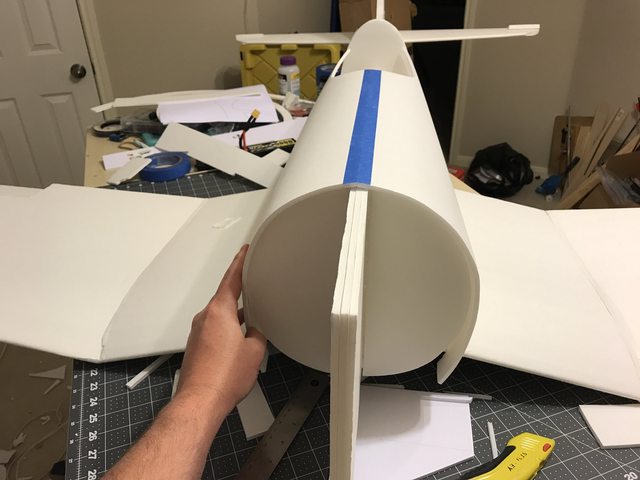 Just kidding, it's not time for the skin yet
I got the firewall cut using ABS. These things are ultra durable and super cheap to make, check out
this post to see how to make your own
.
I mounted my NTM 50/50 with nuts and bolts for a solid hold.
This motor runs up really nice on 6s with a 15x8 APC prop.
Using some wedge supports I glued the firewall to the fuse frame.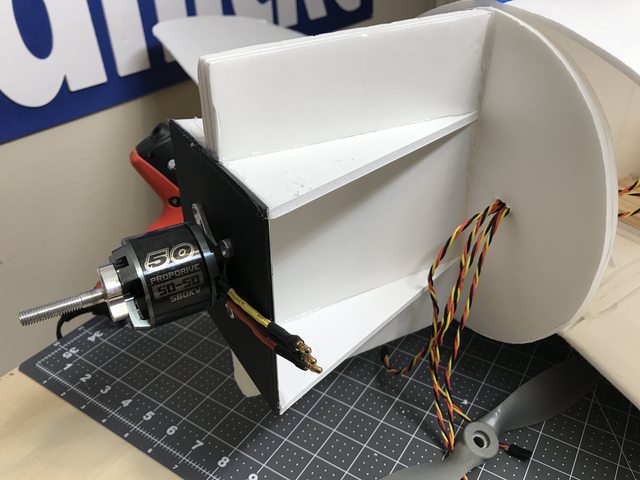 At this point the motor is firmly connected to the fuse but there is A LOT of lateral movement. I need to add some more internal supports before the skin goes on. The skin itself will add a lot of rigidity but I'm a little concerned about vibration from the motor.
Another thing that is starting to concern me is balance. I don't think there is any chance I'll get CG in the right spot with just battery weight. Adding nose weight will be a bummer but I think it's inevitable at this point. Overall the plane should still have a very light AUW considering its size, so I'm not too too worried.
August 4th 2017
Added the bolt to hold on the wing. I measured wrong and thought I needed a MUCH longer thread than needed. When I checked Lowe's they didn't have a long enough nylon screw so I had to grab these 4" steel ones. I need to double check a few things but I think I can swap the steel out for a nylon bolt now considering how much each thread is exposed.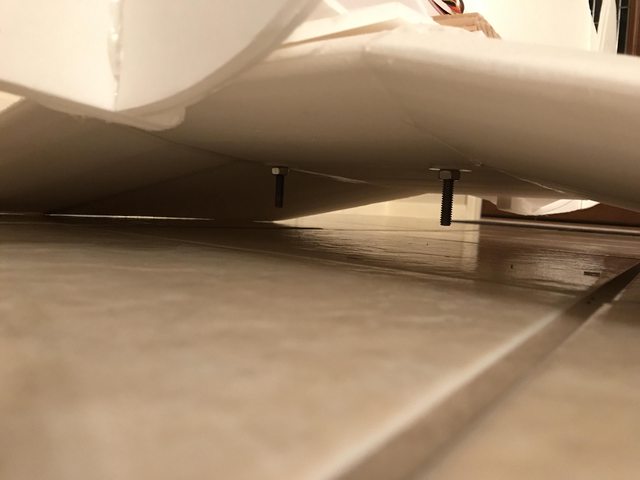 Now that the wing is attached the CG doesn't feel as off as previously thought. There is still a lot of weight that will be added to the tail with the fuse skin so the jury is still out, but I'm feeling better about it.
This thing is going to be EPIC!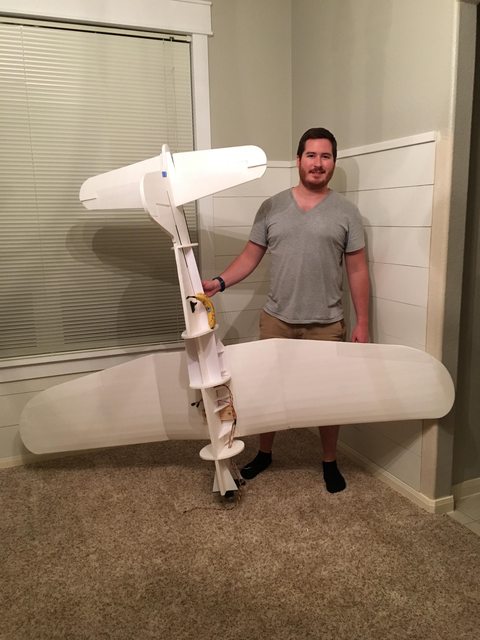 AUW at this time is 5lbs.
August 5th 2017
So Lowes didn't have long enough nylon bolts. I decided to just cut the ones I had. Took a bit but my handy hacksaw did the trick.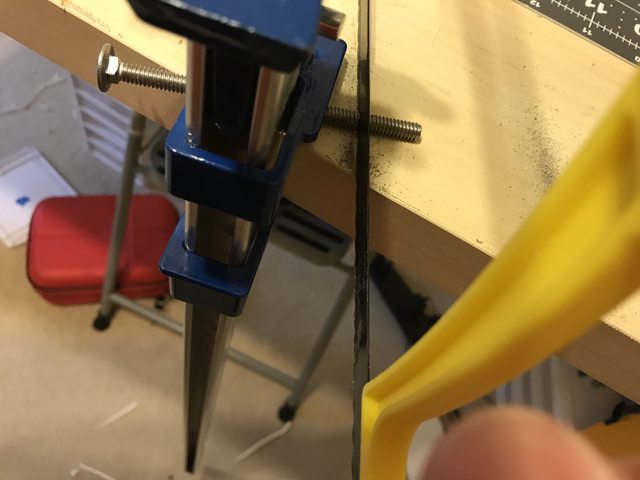 Elevator and rudder horns installed and rods connected.
I added some thin basswood to the bottom of the wing so the mounting bolt/nuts won't rip a whole. The dark line you see on the wing is the wood spar so this should be a really solid joint.
August 6th 2017
Added horns and rods for the Ail. I have them on separate channels so I can adjust as needed.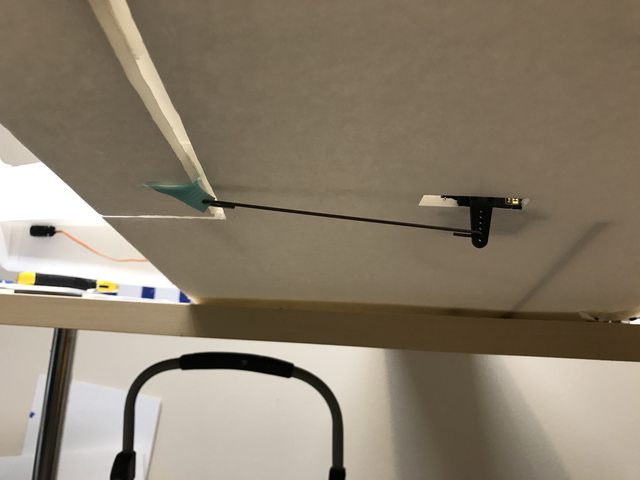 Now that all the linkages are set I spent some time configuring the electronics. Having a brown out due to the ESC overheating would be just awful, so I didn't want to take any chances. So I've decided to add a 6amp BEC to power these 4 monster servos. A 2s 800mah battery should work fine to provide power to them and I'll throw a voltage alarm on it just in case. My main batteries will have telmetry setup with real time voltage sensors so I can see my exact battery usage during flight.
After about 10 min of fiddling with settings I did my first run up. IT'S ALIVE!!!
Seeing this thing come to life has me really excited to finish up and get it in the air!
Adding the skin is pretty much all that's left. I hope to finish it up this weekend.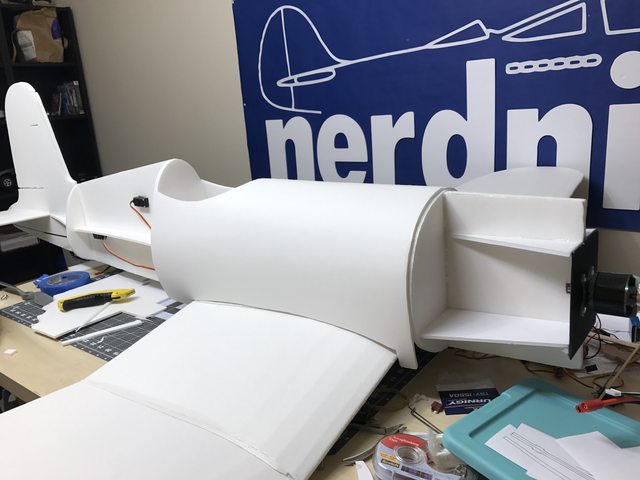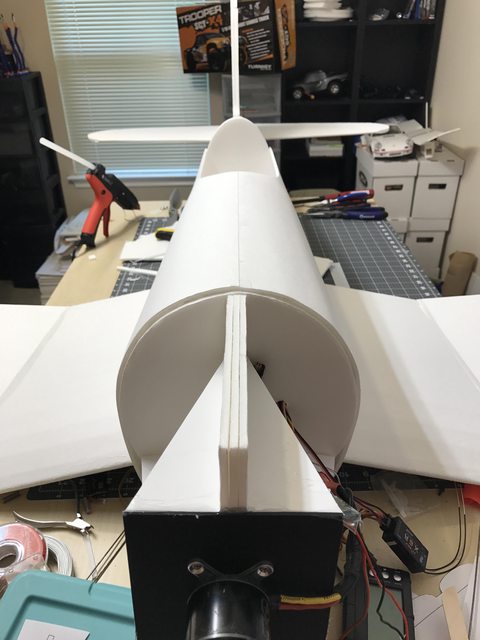 August 15th 2017
First aft fuse panel is installed and it really does add a lot of rigidity to the whole frame.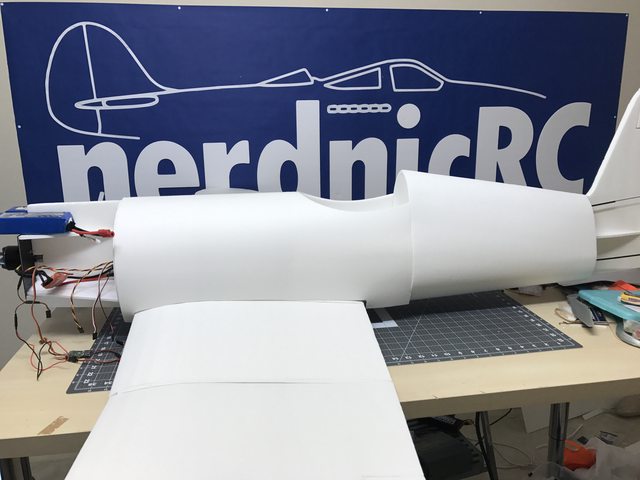 The biggest set of batteries I have are 4 3300mah 4S 60c. With two of them sitting as far forward as possible I'm still pretty far off on CG.
The plane balances right now on my pointer finger but needs to balance near my thumb.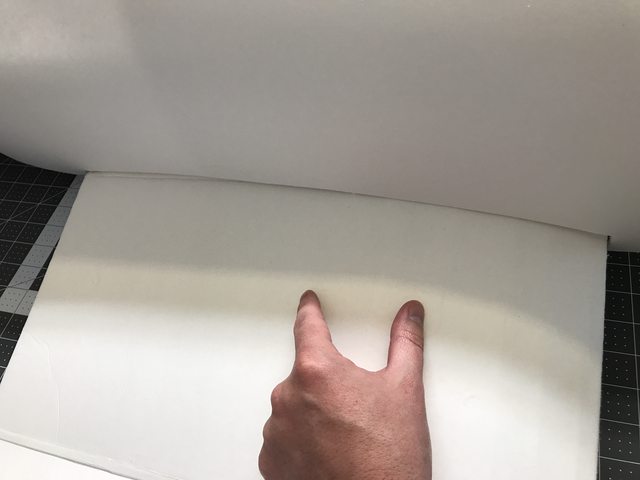 I think I'm gonna rig up four of the 3300s in parallel to give me 13,200mah 4S (lol) for the maiden. Ideally I will run this plane on 6s but I just don't have enough battery weight to make that possible right now.
October 10th 2017
Added 1 more layer of bracing to the motor mount. This piece will also act as the battery shelf.
Wrapped the next layer of the nose.
For the last bit of the nose I need to make it look as rounded as possible. I'm using some thin strips of foam with some bevels on the inside.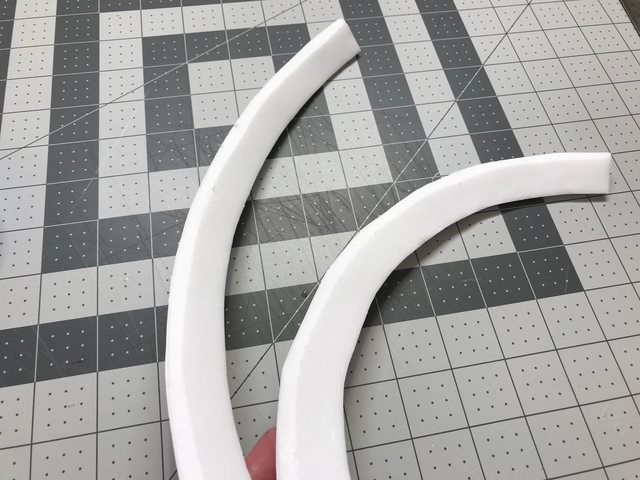 The pieces get bent and taped together to make a slight curve.
The tape holds the shape so I can lay down some hot glue.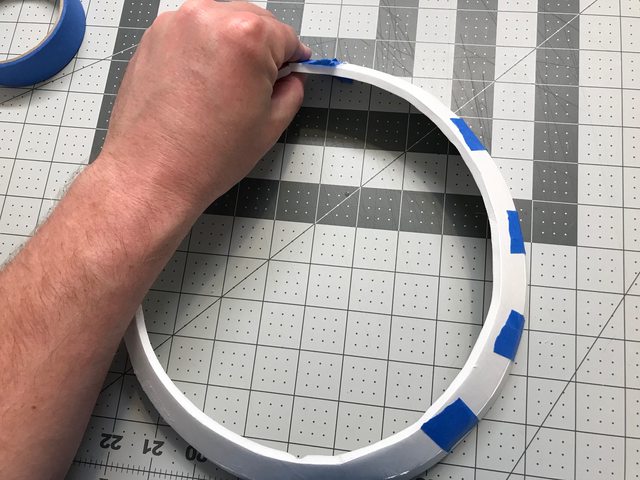 Once the curved piece dried I attached it to the fuse using the same tape method.
Was a little tricky to attach, but it came out really good I think.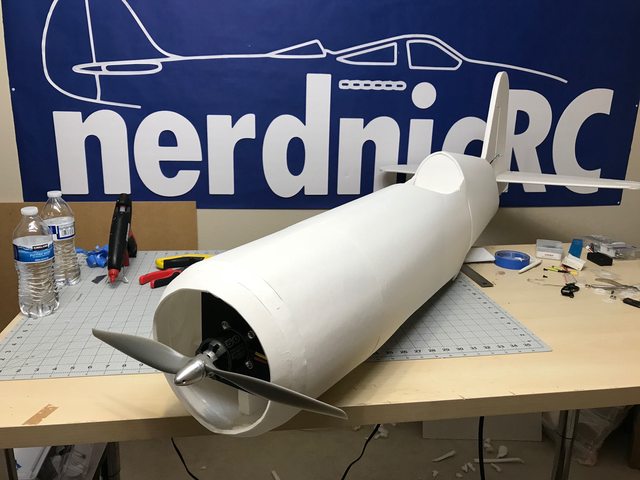 Prop clearance came out PERFECT.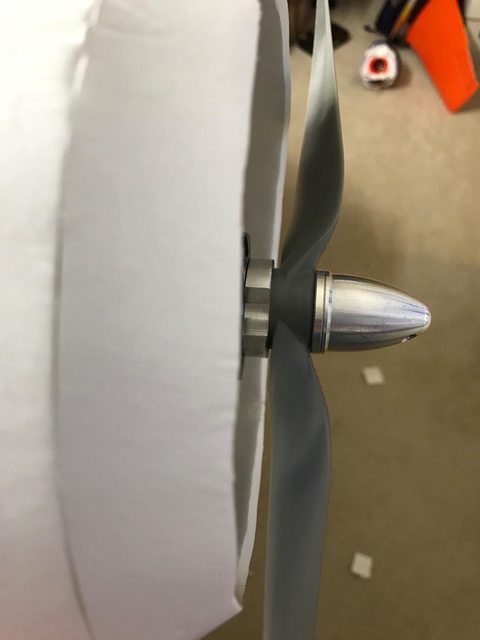 Next up is the last bit of fuse skin on the tail.
Last edited: