- Silicone Glue Hinge -

(based on the Goop Hinge)
​
So, after hearing all about the beauty and wonder of the Goop hinges, and finding that Goop is not available where I live, I decided to try something similar. Enter the Silicone Glue: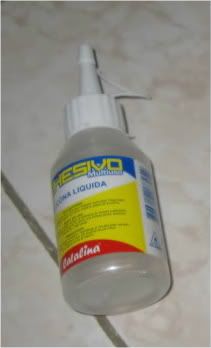 Note: It's the one to the left, and it's not hotglue.
I got that even before I got my Bixler, but I never used it. Until now. I was bored cleaning my room, found a piece of (150 x 40 mm) scrap foam, and quickly cut it in half and beveled both sides. I then put a piece of tape on the flat side to keep it together while drying. Then I put a tread of silicone glue in the crack, at least a 3mm thick thread of glue. I ran my finger lightly through the crack to level out the glue. I let it dry for about 3 hours, and then I was surprised at the results.
The glue shrinks a fair bit, and it got a bit bubbly. But it was very strong.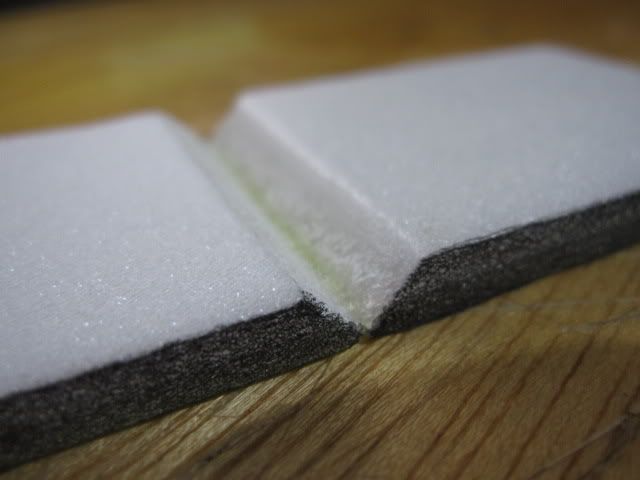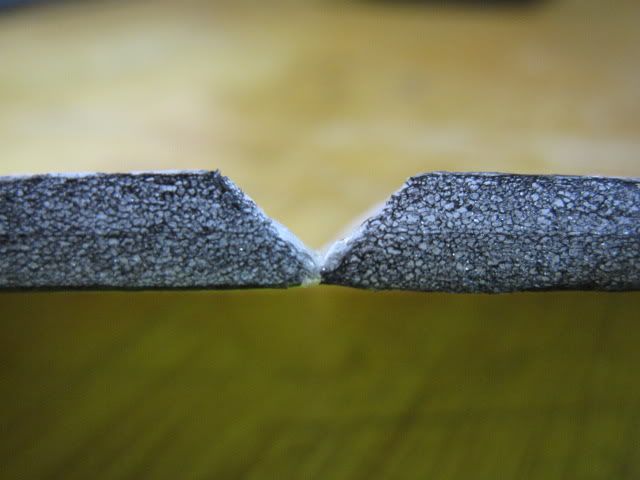 After a little working back and forth, I could flex it 90 degrees to one side
And 180 degrees to the other side. I flexed it back and forth about 150 - 200 times quickly (shaking it) and it stayed intact.
The hinge was really tight. Only a little light would come through, no air.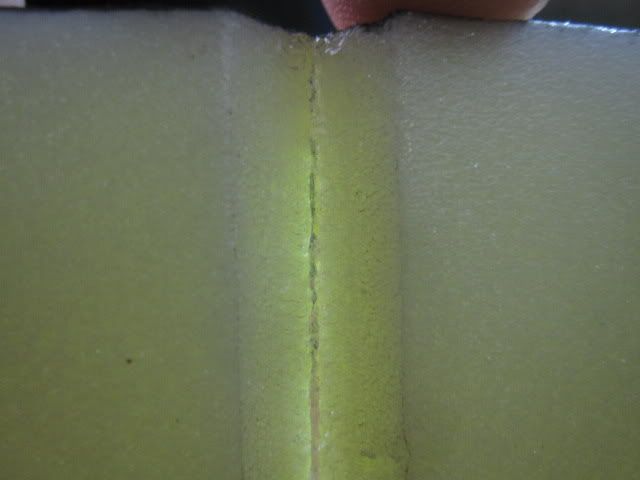 I stretched it a fair bit, around 3-4 mm, and in a few seconds it was tight again.
To conclude the experiment, I had to see how far it would stretch before it ripped. I stretched it by slowly applying force - lots of force. When I stretched the gap to 8 mm, the glue started to lose integrity. Small holes started to form. But it wasn't until 11 mm that the glue stretched enough to compromise the hinge. At 13 mm the hinge separated completely.
I mentioned that I used lots of force. That is relatively speaking. Never is a foam parkflyer going to put enough stress on a hinge like this as to break it. It could probably be used in more than 1000 mm applications without problems.
In conclusion, this is definitely a useful trick that's worth looking into when scratchbuilding a foamie!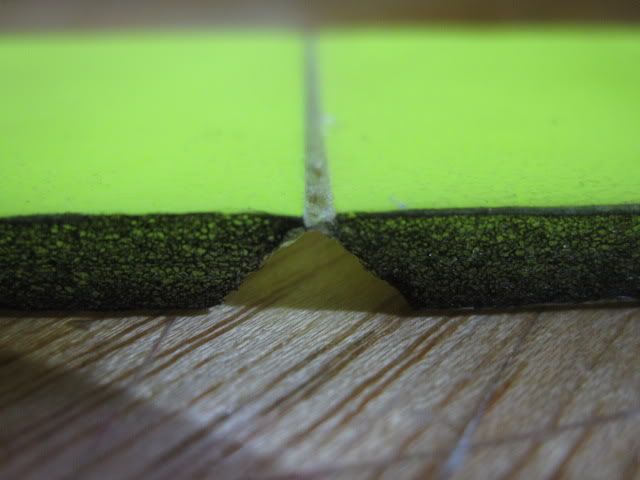 -colorex