Hey all,
My name is Mayan, 32 years old but excited like a little kid. Why you ask? Cause I am a hobby newbie, that got hooked on the hobby while looking for something to help me bond with my 5 year old son. Today we took the entire family to fly for the first our first RC plane (FT Simple Cub 4 channel).
It all started out with balsa wood gliders and a lot of them, that we built, broke and lost. Small ones, big ones but they all had one problem you couldn't control them. You either threw or catapulted them and depending on the throw and wind conditions it would either crash immediately or glide through the air like a bird for a few seconds.
Gotten hooked I wanted more, more fun, more of something to do with my son. So I started looking around for RC plane models that I could build out of balsa wood. I found a few models that looked simple but after taking a second look they didn't look so simple after all. Considering I have no knowledge, experience or someone to guide me threw the process. I was determined and kept looking, and that's when I came across Flite Test and your amazing work. I found the Simple Cub build video and was determined to build that model as a first time RC plane to fly. I build the plane three times from scratch until I decided I was ready to add the electronics and try flying it with the family.
As said before today is the day. Will we fly or will we fall? One way or the other am sure we'll have fun. So we packed our small car with every plane that we ever built (paper planes, balsa wood planes and the Simple Cubs, and went to fly in the only place I thought could fit, all the while we were on the way to visit my Gramps.
Even got my wife to give it a go
Let me sum up the day. I'll start off by saying that I personally had a lot of fun and hope that the family did too. To answer the question that still remains did we succeed to fly RC well I'll let you find out by yourself.
I am not quite sure what went wrong and why I couldn't get it to leave the ground. Although I am betting on one of two options or both:
It didn't have enough elevation
It didn't have enough motor power since I used a EMax BL2215 motor instead of a EMax GT2215 motor.
One way or the other after endless tries that all seemed to have failed I ended smashing the power pack up to a point that it can't be used any more. Even the field hacks didn't help any more.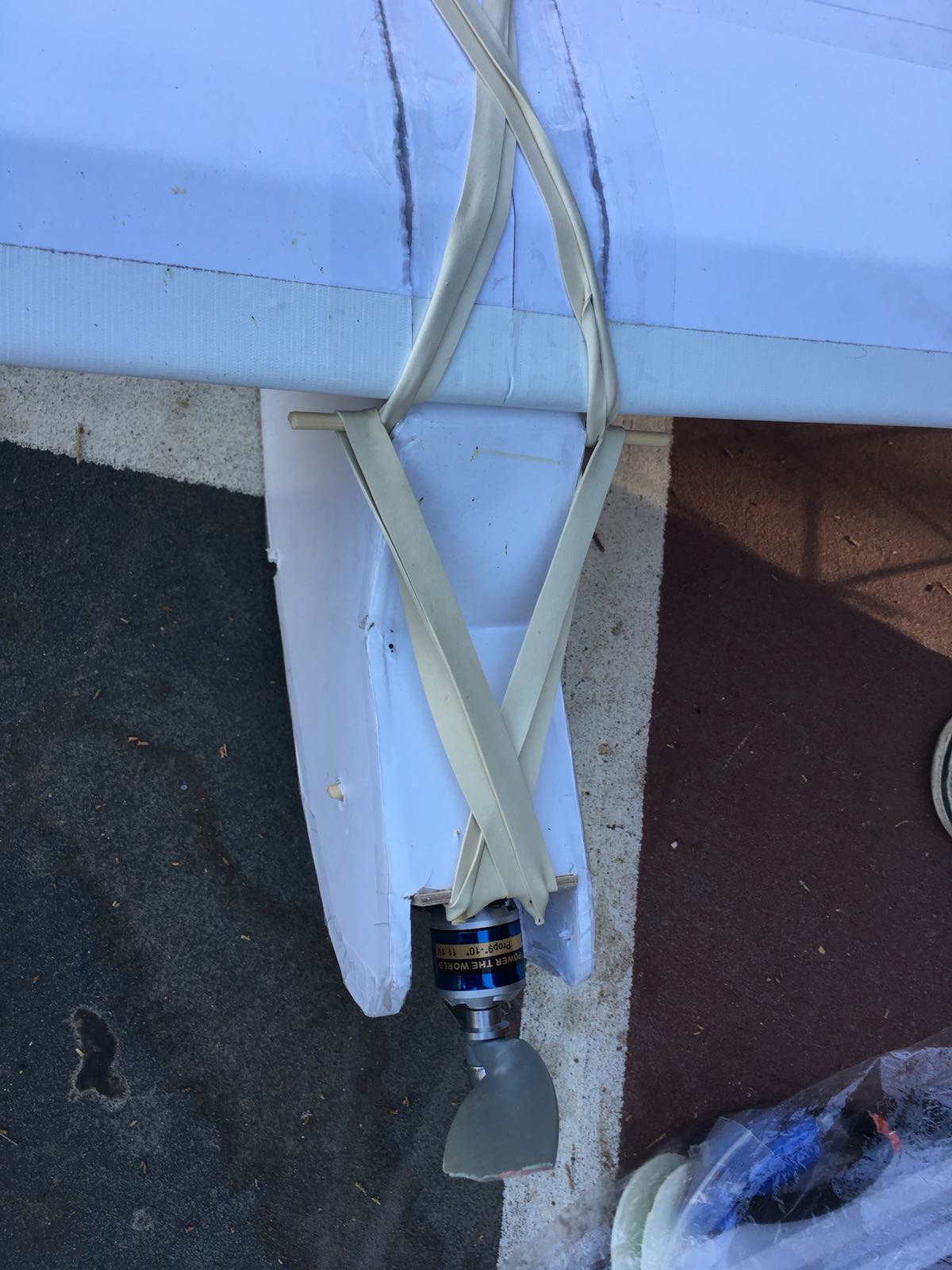 We called it day and went to eat dinner at Gramp's and now 8 hours later we are on the way home some awake and some sleeping.
Planning to give it another go two weeks from now so mean time any suggestions as to why we couldn't get it off the ground would be very well appreciated. Till next time.
Mayan a Hobby Newbie.