seeing how money is tight and candy night is only a few work away i've been geting all my thangs ready for candy night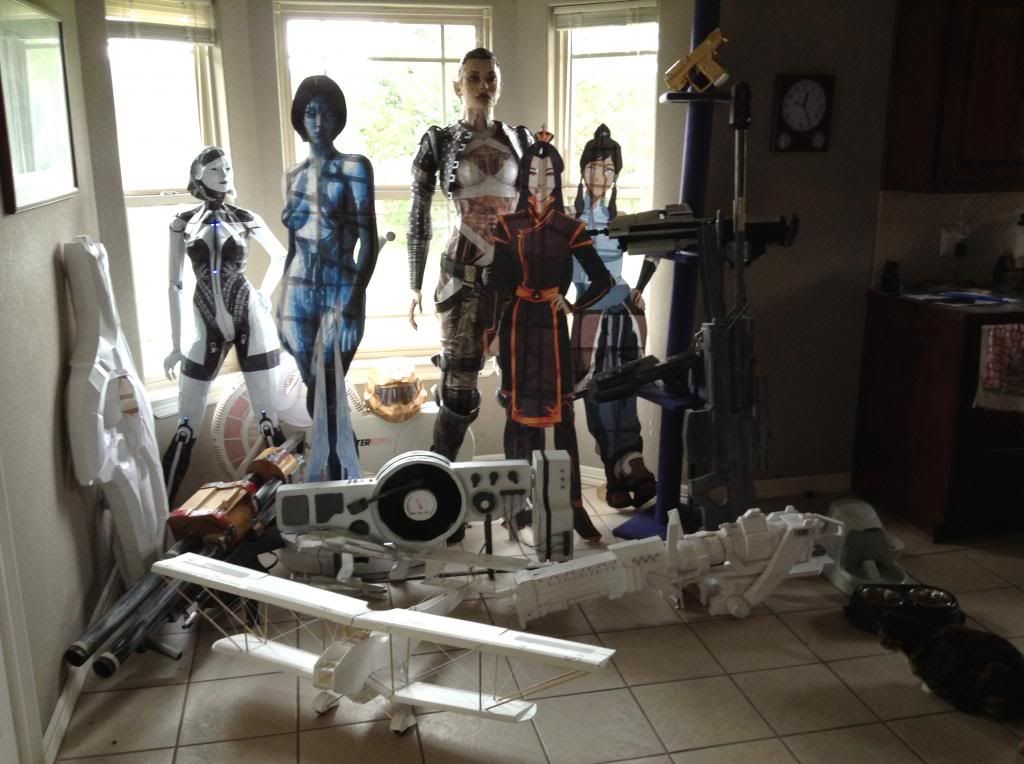 in the pic u'll see all the stuff i've made since 2010.
as u can tell im a big Mass Effect fan and a big Legend of KORRA fan! and i have a few halo guns (all non-work) but the rocker launcher does work.
and i have a working DubStep gun from Saints Row 4.
here a video i made of my Cortana. (some stupid german comony called [Merlin] Essential Music keeps block my video to there counrty. idk but its sad)
my DubStep Gun
and my Rocket Launcher