just for fun..
it's a killing time-guessing game by posting picture of
whole
(easier) or
significant part
meaning less than 50% shown (harder) of a real actual production aircraft military or civilian.. maybe as far as a prototype.. but please have the whole pic answer at hand.
ideally you should know the answer.
examples:
non-masked
whole: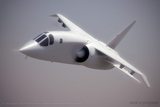 partial:
masked
- self edit & merge with other image(s) to avoid
google image search
giveaway
whole:
partial: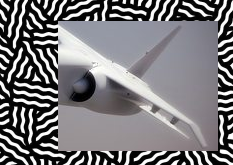 kindly refrain from posting imaginary/fictional nor anime kind please.
Do you know what plane is this?
easy:
prize:
no, no material award here.. just bragging rights.
the correct fastest fingers first wins, and gets to post the next question.
see how many kills you could score.
for
easy
if subsequent 5 attempted answers/replies are all wrong, the poster gets the kill
and gets to post the next
after revealing the correct answer. respectively,
hard
would require 10, &
poster gets 2 kills.
If 24hrs passed with no answer attempted (or subsequently thereof if any), kill will be awarded to poster.
easy enough? let's see if you could up the ante and be that ace.
post away..
[first correct answer will get the ball rolling]

ACEs
- AkimboGlueGuns :






- Biff45452 :


- FAI-F1D :




- Ground loop :


- Mid7night :


- DiveBombRC :


- DKchris :








p115


- Okie :




- Craftydan :





- jayz 84 :



- bicyclemonkey :



- mjcp :





- Basscor :


- kwak :






- TEAJR66 :




- Allenhat :




Kills:
- SP0NZ :
- notreallyme :
- jcannon614 :
- wittpilot :
- Balsa to Foam :
- SnowRocker88 :
- Balu :
- notreallyme :
- Nerobro :
- Montiey :
- OneFlightWonder :
- joecook0723 :
- canuck :
- DH.98 :
- Bacon8tor :
- ExperimentalRC :
- Foam Addict :
- ts20fan :
- Tench745 :
- JimCR120 :
- leighb2282 :
= 1 kill

= 5 kills
Last edited by a moderator: