Just finished adding a removable rack of four 320 lumen, 12V 3000mA driver driven CREE LEDs to my tricopter.
You may have seen my video of my quad of the
LIDAR test
with two of the same LEDs
without
reflectors. With four LEDs and reflectors to help direct a healthy percentage of the light forward, I've kicked it up several notches and the illumination has GREATLY increased. With the lights on in total darkness I can read a printed page at 200 feet.
Everything on the rack comes in at 154g.
I'll try and get some video tomorrow.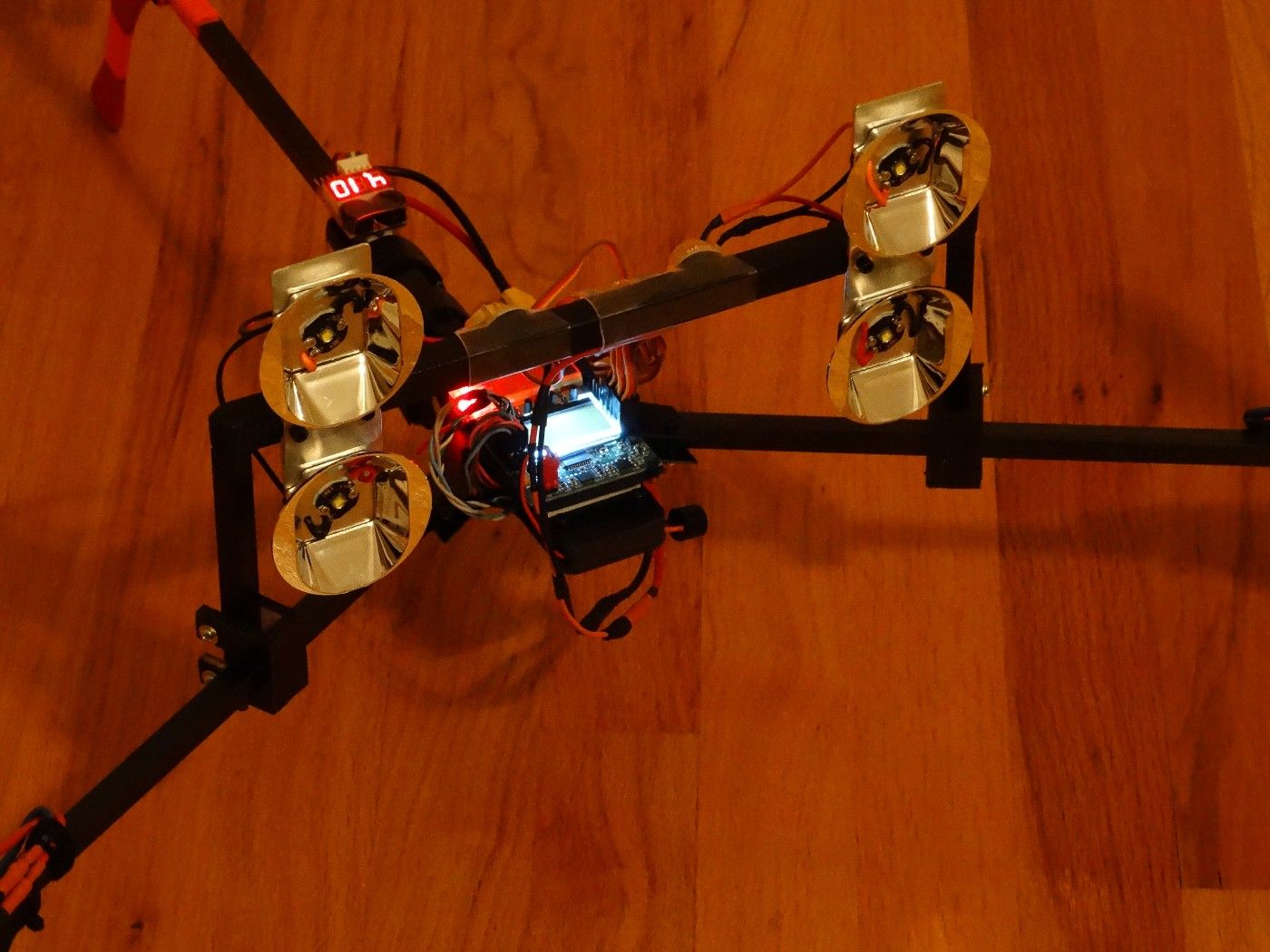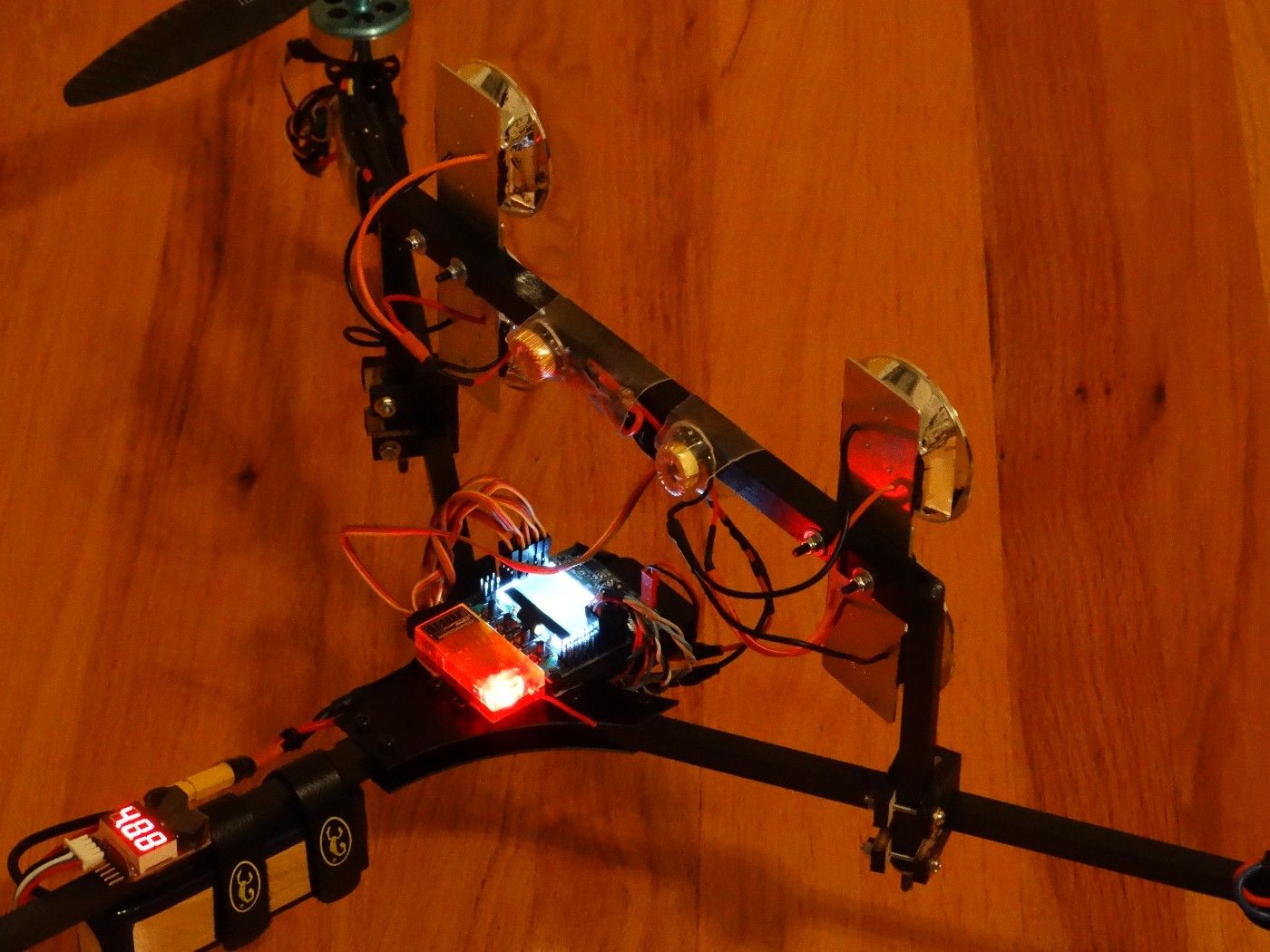 Last edited: