SOLD - Gently Used Sky Surfer 1400 (V1) RTF Brushless
$80 via paypal shipped UPS Ground.
I have a gently Used Sky Surfer 1400 (V1) RTF (has all electronics installed with 2.4ghz Tx/Rx) up for sale with two batteries, charger (both wall and clip) an extra prop.
Details:
Wingspan: 1372mm (54 inch)
Length: 915mm (36 inch)
Flying Weight: 624g (22 oz)
Comes with the stock RTF gear:
Drive System: 2620 Brushless Outrunner motor (1960kv)
Speed Controller: 20A Brushless speed controller (Bullet connectors with HXT cover)
Servos: 4X 9g high speed micro servos installed
Control system: 4 CH 2.4GHz Multifunctional Transmitter and 6 channel Receiver
Radio Control Range: 3000 feet (1000m)
Batteries:
1x factory 11.1V 1300mAh Li-Po
1x ReadyMadeRc 11.1V 2200mAh Li-Po
Charger:
12V power supply with both the alligator clips
and
an AC wall adapter. (Light flashes while charging, goes solid when charged, takes about 1hr per 1000mAh.)
Prop:
Factory prop is installed and in perfect shape, but I am also throwing in a APC 6x4e prop.
This Sky Surfer is practically brand new. I got it to try out an FPV platform, but after trying it out, I prefer the Ultra Micros I have for space requirements. Flown for a few minutes, no crashes, just minor scuffs from 3 bumpy landings (nose & underside is protected with a strip of extreme packing tape), electronics in perfect shape.
This is basically ready to get in the air with one exception. You will need to get new aileron clevis/linkages... or you could spend $1 and z-bend some piano wire to control ailerons. They broke after realizing I needed more control authority in the wind, so I adjusted them to the inner-most hole and they snapped/broke during surface checks on the ground.
It wouldn't hurt to get new control horns, but they are still currently useable. Note: The elevator horn has snapped in half though you can still use the innermost 2 adjustment holes... control rod is currently z-bent into control horn. See photo below.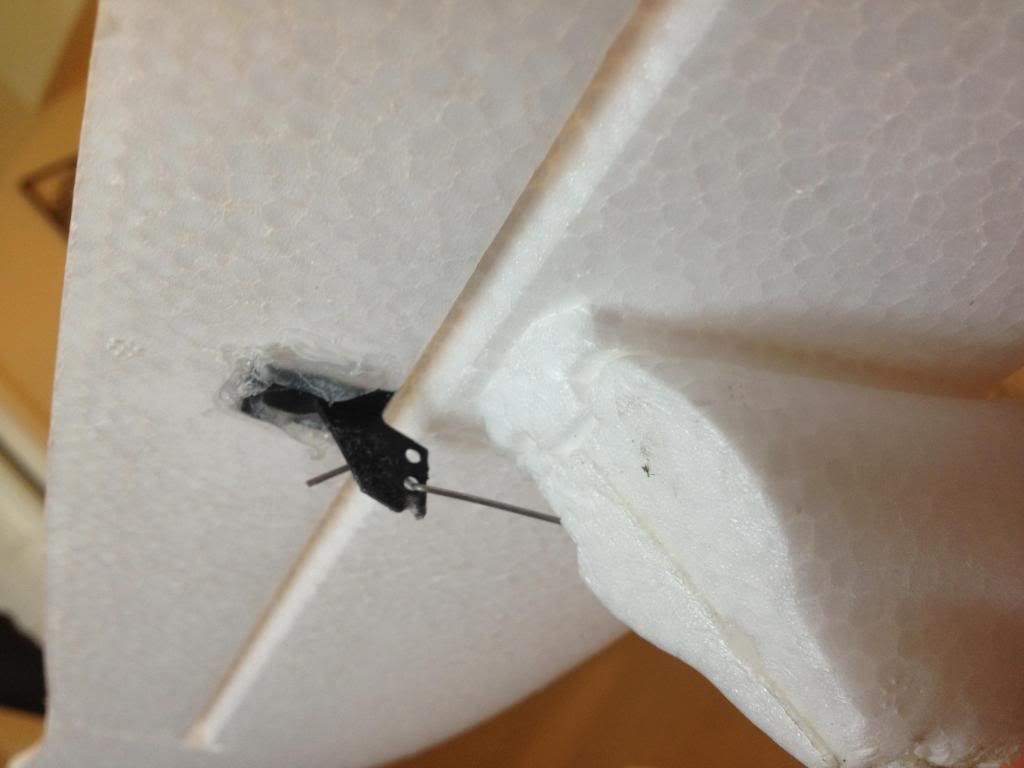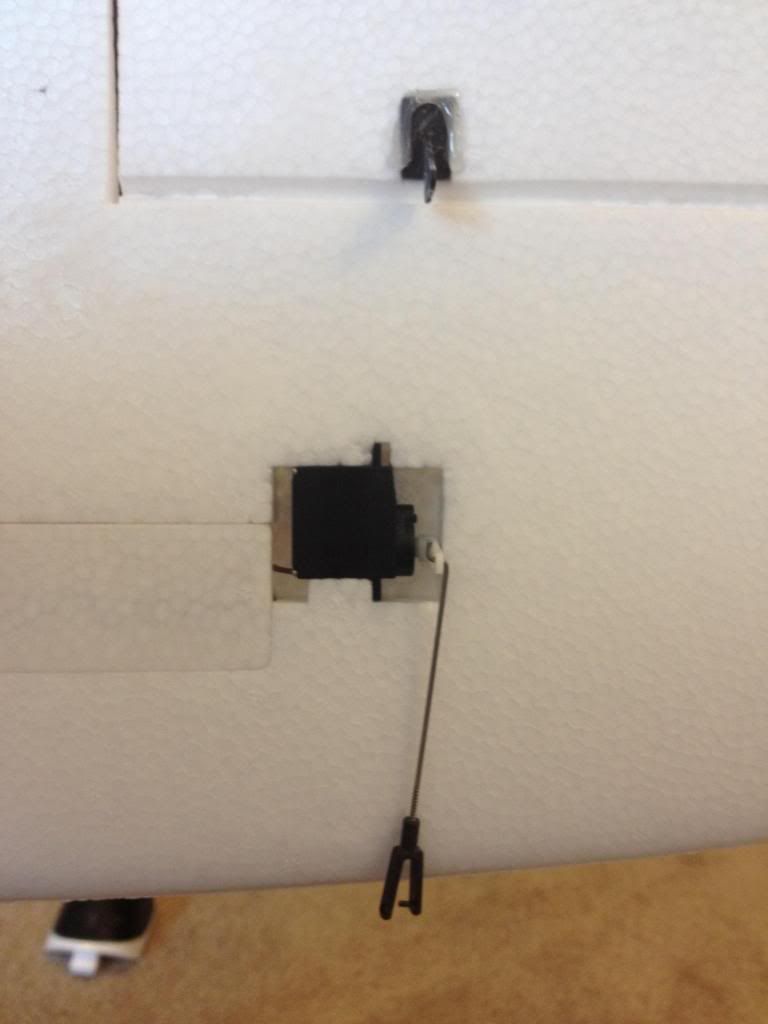 I've velcro'd all the internals, the wings for extra support, and have some patches on top of the canopy/nose for FPV gear.
I cut a small piece of foam away to access ESC-to-motor wires (stepped cut seen in photos), but it's not noticeable when canopy is closed.
Asking $80 (via paypal) shipped via UPS Ground in USA. PM for paypal info.
Last edited: