For more information, please visit
http://fpvlab.com/forums/showthread.php?3832
Skylark Trace OSD Ⅱ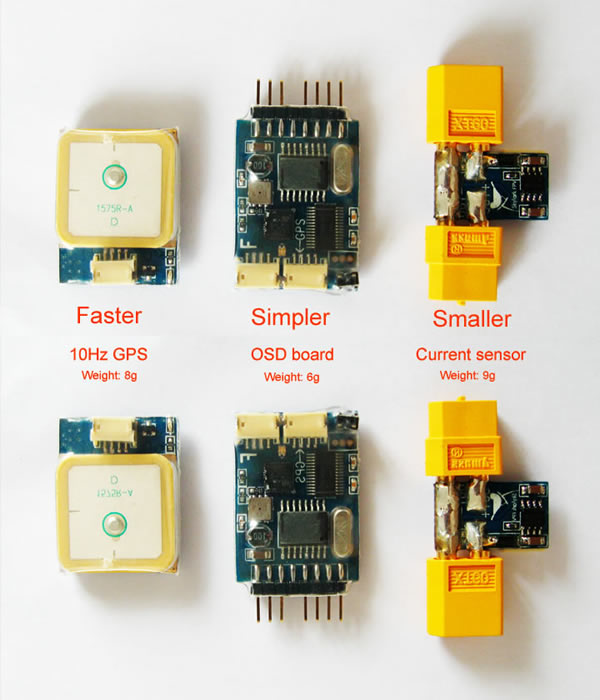 The Trace OSD Ⅱ is available, SKYLARK FPV and FPVLAB is kicking off the AAT Suite discount plan for FPVLab members.
Here are the details!!
**
Free shipping
: DHL/EMS
** USB Update Cable*1PCS is for free
** Only for FPVLab.com registered users
** Only 20 units max.
** Deadline: Feb 28, 2012, so order up early ladies
** A paypal account can only be used to purchase the AAT Suite.
** You must pay in advance before deadline, SkylarkFPV will return refunds as neccessary/needed Mar 1-3, 2012
** You must leave your FPVLab username in your order comment, we'll confirm your order with you by FPVLab private message.
The favorable price for FPVLab USERS/MEMBERS only.
1PCS 393/PCS
2PCS 388/PCS
3PCS 383/PCS
... ...
10PCS 348/PCS
... ...
20PCS 298/PCS
** as a personal note - I was the 1st to get the Skylark OSD brand up in the air and I've been 100% happy w/ the line. I don't say this because I helped develop some of the features, I say this because I believe in the brand and it just works! I've taken my Trace OSD and Skylark Tracker 16+ miles with ROCK SOLID performance. And yes - I'm grabbing another suite to add to the hangar
For more information, please visit
http://fpvlab.com/forums/showthread.php?3832