As some may have seen, I have an ultra bright LED module I can attach to my tricopter.
Currently, I am building a dead cat/H frame hybrid, and I would like to also be able to use the LEDs on it. So I angled the booms to fit.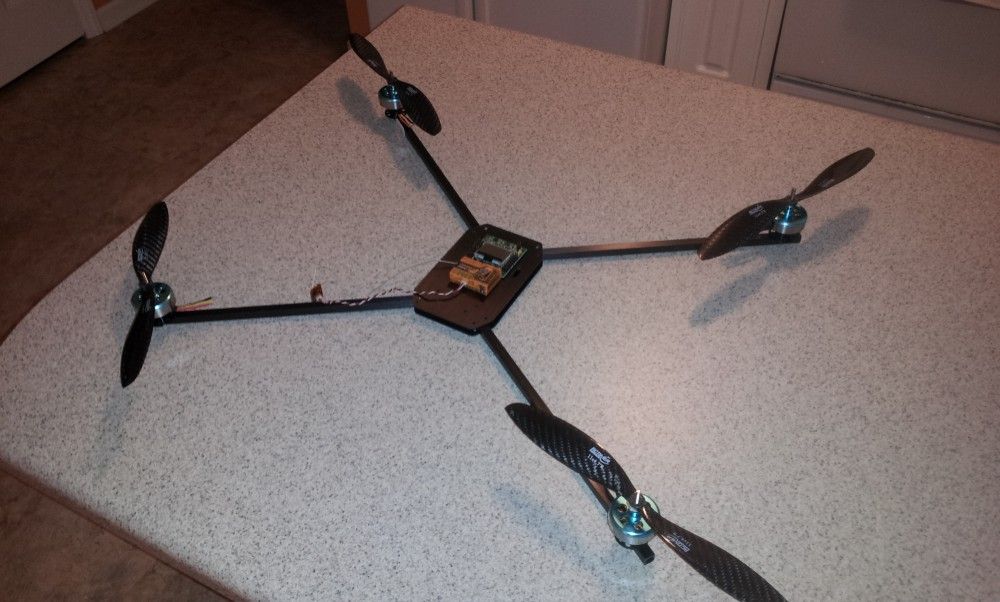 However, I have a slight concern the hybrid's from-to-back/side-to-side spacing ratio which is 0.73%. I am worried the pitch is going to be hyper sensitive. I realize I can use a crapload of expo on the elevator, but I was wondering if anyone thinks I will run into any other sort of freaky handling?