Context; my wife's grandfather passed away a few years back and while they were cleaning his house out, they found an R/C kit and gave it to me. I started building FT planes a few months after the kit was given to me and forgot about it until I was cleaning out a closet today.
The kit; it is a Middle Stick balsa wood quick-build kit, the manufacture date is not explicitly stated on the box or "instructions" but best I can tell it is no earlier than 1968; "70" is printed in the corner of the plans for no apparent reason, so I would assume that is the "model year". Nearly all the wording on the box and plans is written in German. Where and when the kit was purchased is unknown.
The Box
The Plans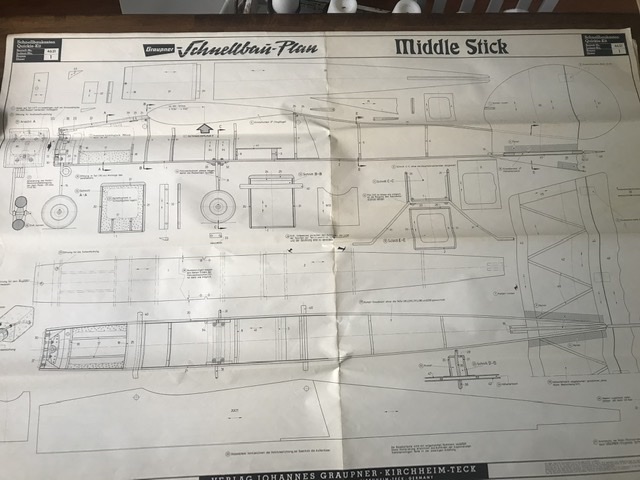 The materials; this is where I get a little confused. Some of the balsa wood pieces are marked with numbers corresponding to the plans, but most are just "stock" type balsa pieces. No precut spars, etc. everything looks to be there but I can't be certain.
Conclusion; I have never assembled a balsa kit but this looks like a fun one to try. I also don't speak German but I have started using Google translate's camera feature and putting sticky notes over ze' German instructions.
The "Stick" line of planes are still being produced today, but if anyone has seen a kit like this and put it together let me know what you think!