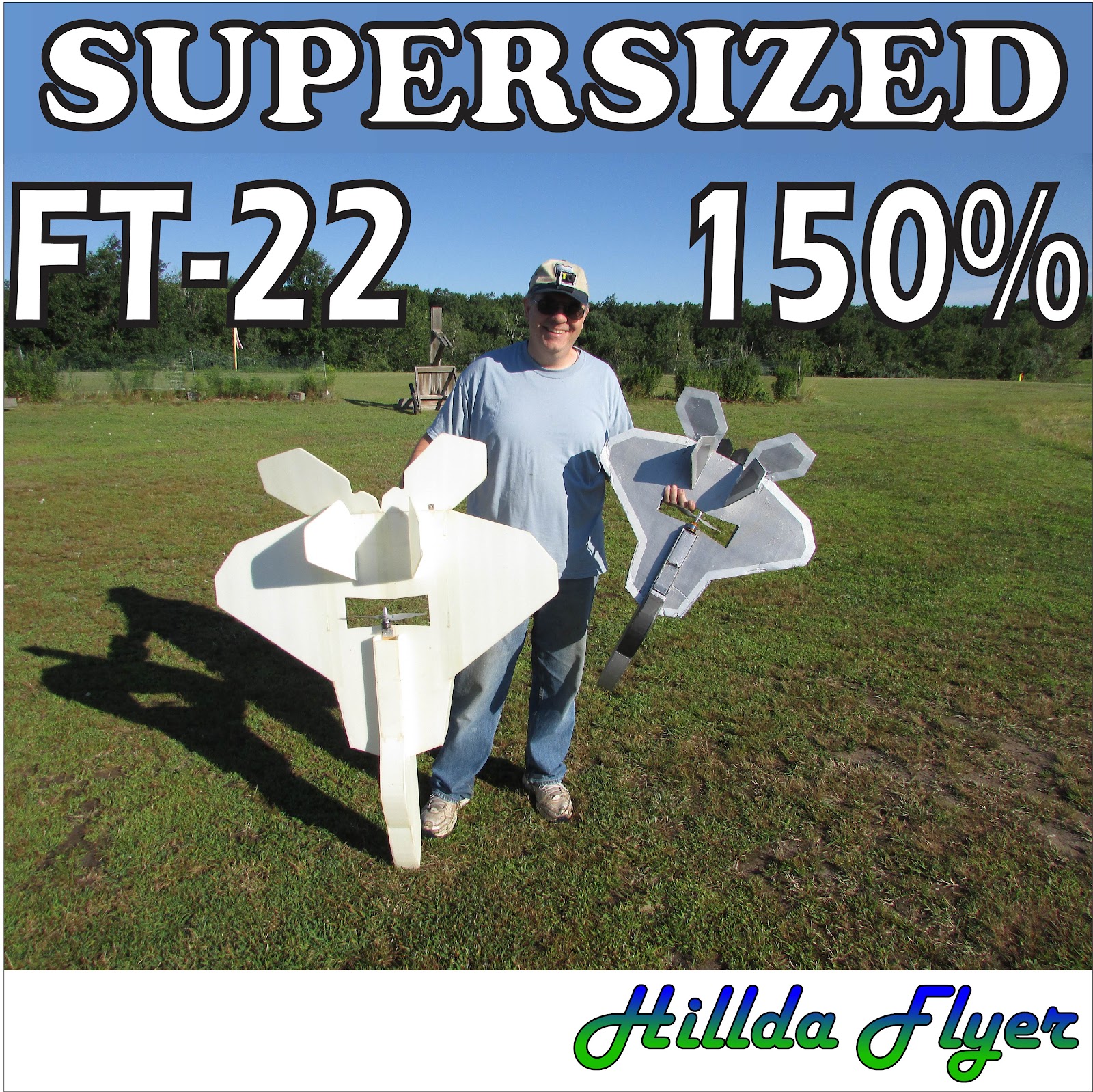 Previously published build article:
Supersized FT-22 150% BIGGER
The main reason for adding this to the forum is to provide fellow builders comment and add pictures and video (since the article comments don't allow).
Here is a photo of the final version 1. This version has three channels, throttle and two control surfaces (elevons). If you were wondering how a single thickness of Readi-Board is able to handle the stresses of flight, I modified the Ready-Board by peeling the paper and resurfacing the foam with fiberglass. Without the fiberglass, I doubt the wings would have survived the maiden, let alone many flights afterward.
The maiden was really nice, but I thought it lacked roll authority and thrust. The
build article
has links to all the videos, so I'll let you go there for the whole story. After several awesome flights I wanted more - more roll and more power. The version 1 powertrain had
Motor - NTM 2826 1200kv (Hobbyking)
Propeller - APC 9x6 (
http://www.radicalrc.com/shop/
)
ESC - Hobbyking 20A (Hobbyking)
Battery - 2200 mAh 3S 40C
Last edited: