Hello friends, today I open this thread to talk a little about the small Furibee F36, a dron super fun and economical dron.
These mindrons are very popular lately and there are super-similar models, or clones directly, from other brands, such as the Eachine E010, Blade Inductrix
or jjrc h36. All of them with slight differences, which make of each his special touch.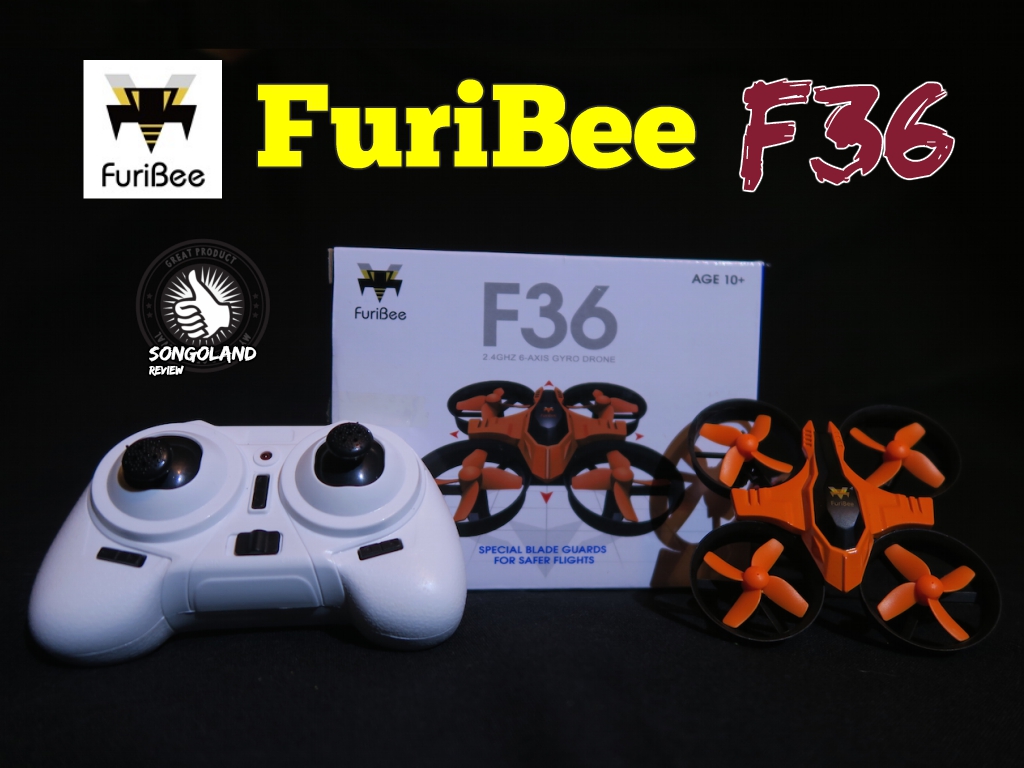 Furibee F36 2.4GHz 4CH 6 Axis Gyro RC Quadcopter
Furibee F36 is a mini drone that does not leave the driver indifferent. It has several modes of speed, and very cool functions, like the return home, that works
perfectly. It is so small that it fits perfectly in the palm of the hand, and its main attraction is its propeller protection system, which makes it very resistant and
stable in flight.
Furibee F36 unboxing video
Package Contents:
1 x RC Quadcopter
1 x Transmitter
4 x Propeller
1 x USB Cable
1 x Screw Driver
1 x English User Manual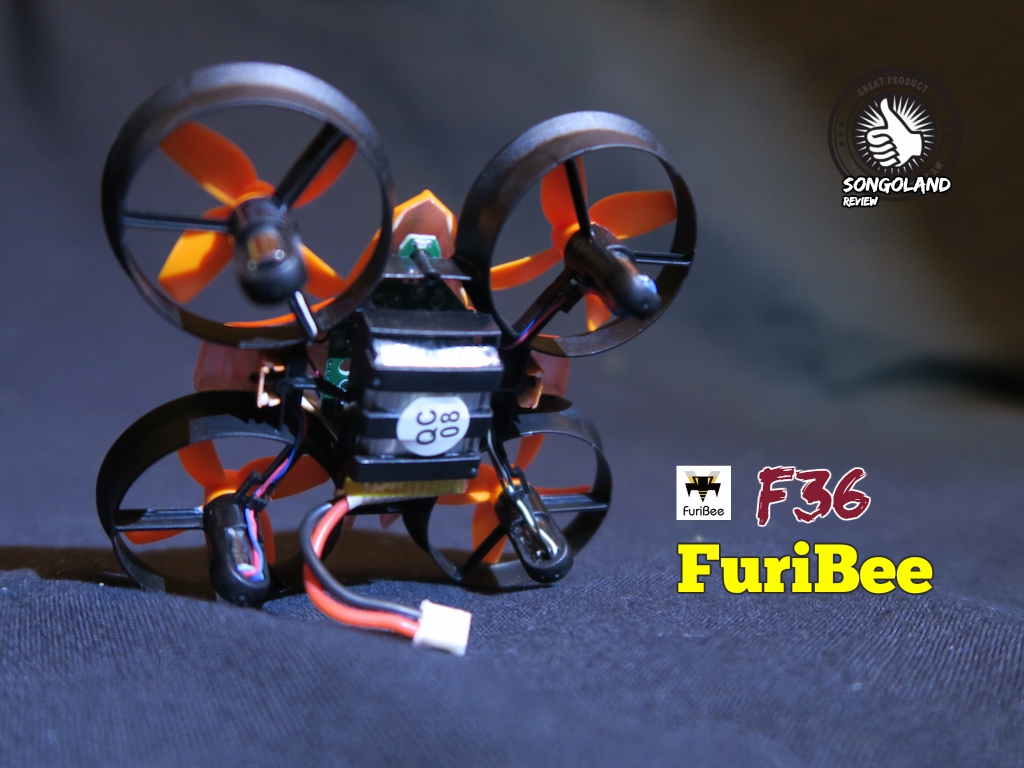 360º Flips

Does a good job on the flips, I noticed that even having the batteries fully charged, after performing a trick does not cost anything to recover, surpassing seems
to be some of its competitors with more power. (At least that has seemed to me). It works well in all directions. very funny.
Automatic return home

On this dron I was surprised how well it goes! When the dron is activated it goes directly to the transmitter, the height must be controlled manually, and if the steering
stick is touched the order is canceled and the dron stays where it is. Useful and fun.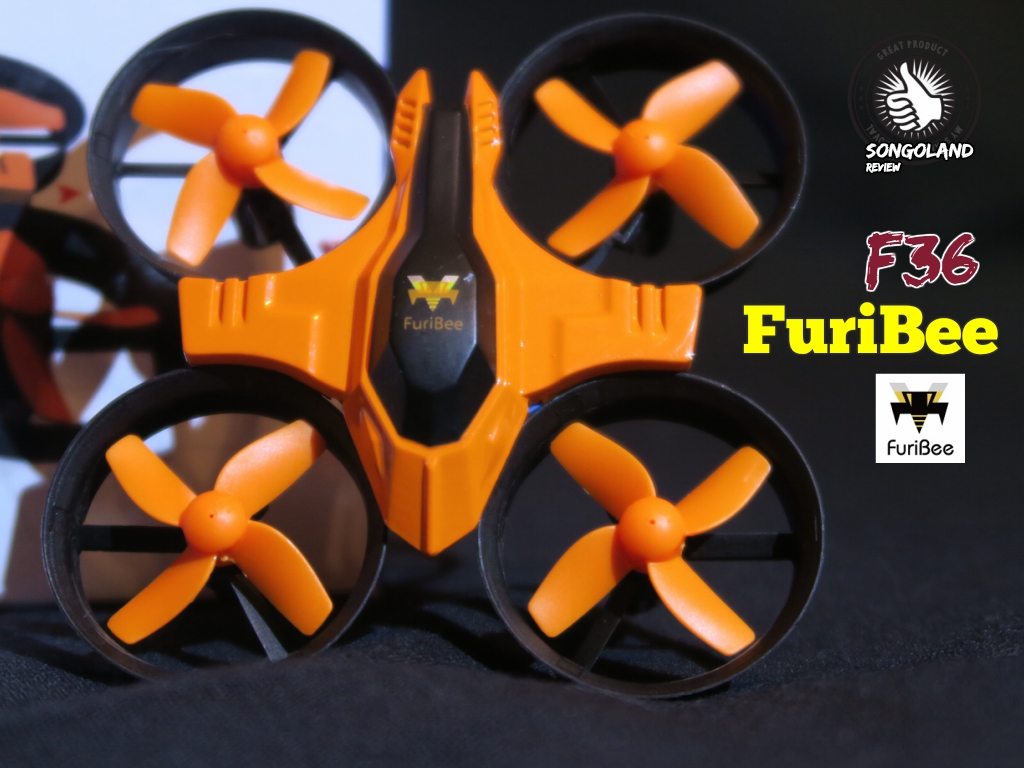 Headless mode.

Another function that goes well on this dron, even making him hang like a madman works the wonder. It is noticeable that the trick to this technology already
exists and undoubtedly in this dron appreciate this advances very well.
The controller:
The control of this dron is quite small. As you can see in the photograph, maybe if you have big hands is going to be a little more uncomfortable to fly. It seems that now
they like doing these mini-controls.
The battery
I was surprised by its small size and duration of flight. Accustomed to heavier 400mAh batteries, I repeat, I have been impressed, it gives us a flight of about 5 or 6 minutes.
And takes about 25-30 minutes to load. So with a few extra batteries (worth € 1.5) you can ensure flying without stopping as long as you want.
Conclusion
Well I give it a 10 out of 10, it's a fun dron and the only pro that I can find (to get one) is the size of the command.
That if you have big hands like me, maybe it makes a little more uncomfortable to drive. Otherwise, it is an indoor dron (and outside if good day) super fun and perfect to learn to fly.
Inexpensive and resistant, in addition to being very popular, so there are cheap and all kinds of easy to find spare parts. In addition to much information and modifications
on the internet. 100% recommended
Related Links and Interest:

Furibee F36 ��
http://bit.ly/2haxbRv
Extra spare battery: ��
http://bit.ly/2hTYIW3
Similar Models: JJRC H36 ��
http://bit.ly/2gWNzGC
Improvements to 3D printing:
http://bit.ly/songoku_Tingiverse
My other RC:
http://bit.ly/SongoLand
Technical specifications:
Custom
Wheelbase: 70mm
general
Brand: FuriBee
Type: Quadcopter
Model: F36
Features: Radio Control
Engine Type: Brushed Engine
Functions: 3D rollover, Headless Mode, One Key Automatic Return, Sideward flight, Speed ​​up, Turn left / right, Up / down, With light
Level: Beginner Level
Connectivity
Remote Control: 2.4GHz Wireless Remote Control
Channel: 4-Channels
Detailed Control Distance: 30m
Transmitter Power: 3 x AAA battery (not included)
Model Power: 1 x Lithium battery (included)
Battery
Battery: 3.7V 150mAh
Flying Time: 5 ~ 6mins
Charging Time (h): 30 - 50 minutes
Dimension and Weight
Product weight: 0.022 kg
Package weight: 0.230 kg
Product size (W x H x H): 9.50 x 9.50 x 5.00 cm / 3.74 x 3.74 x 1.97 inches
Package size (W x H x H): 14.00 x 9.00 x 11.00 cm / 5.51 x 3.54 x 4.33 inches