Estes, the company that introduced many of us to rocketry years ago, has now released an ultra-small quadcopter.
Not just 'sorta small'. I mean REALLY small. . .
And what is even more amazing, it has auto-level that is
outstanding.
I've been playing with it for the last few days and am in awe of its flying ability. If I had anything even slightly negative to say about it it would be the yaw left stick (mode 2) is a little touchy at times, and the flight time is a hair under 5 minutes in a stand-still hover (I timed it). Throttle, elevator and aileron is very smooth. I had it outside last night, there was zero wind and had it up to the top of my trees which are in the 40 to 50 foot range before I lost signal and it dropped. It's so small, it can drop from incredible heights with no damage as long as it's carpet or grass. Sounds like a large insect.
Takes about 20 minutes for a full USB charge.
The controller is also very tiny. Possibly too small for someone with large hands.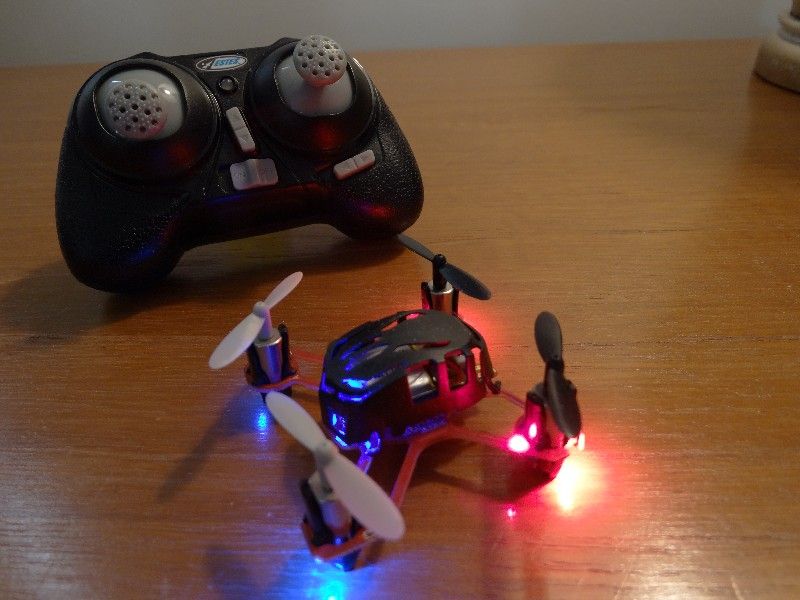 I'm even toying with the idea of getting some aerial video. . .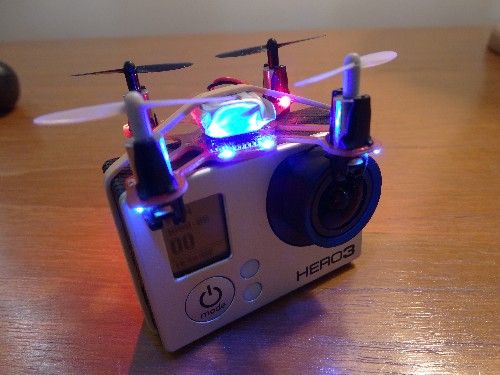 Here's a review of a guy flying it around his kitchen. I got it for 39.99 + 5 shipping.
http://www.youtube.com/watch?v=YbdNZIL6Lpw