Hello everyone.
I would love to share my Multiwii Flight controller that is a ready - to- fly alternative to the complicated process of gathering the many separate pieces required to make a MultiWii multi-rotorcopter
find out more about software here:
http://www.multiwii.com/
the Quadrino edition is all sold out, and now soon to release the second edition. Quadrino ZOOM!
The Quadrino includes the Arduino micro-controller, Gyro, Accelerometer, Barometer, Magnetometer and on-board usb interface. Plugin your radio receiver channels and ESC motor wires and you are ready-to- fly
The Quadrino supports all MultiWii features such as auto-level mode (acc mode), heading hold (mag mode), and altitude hold (baro). There is a cheaper alternative that removes the magnetometer and barometer.
The Quadrino:
here is the new hardware :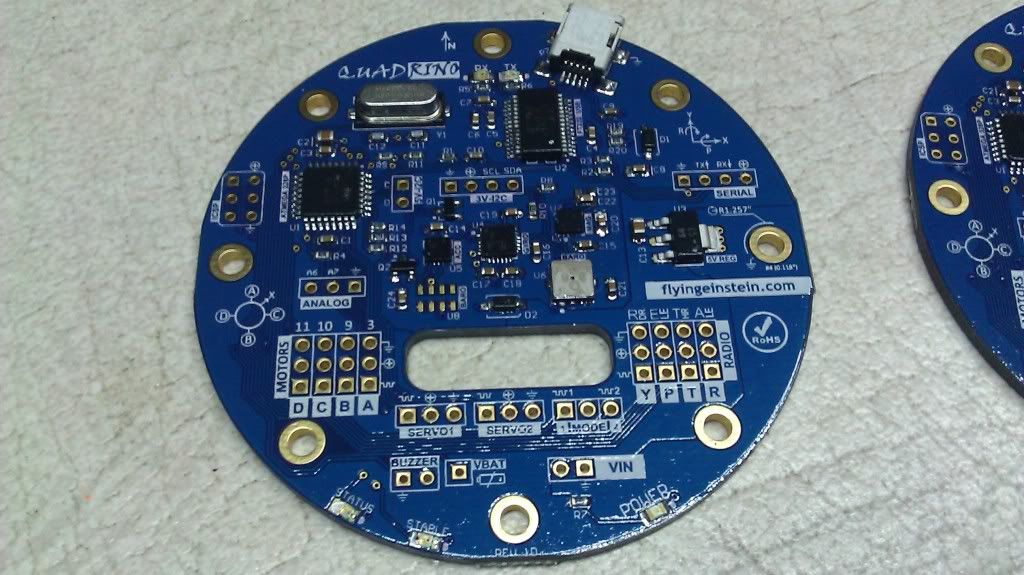 it has a couple of improvements, but will fly exactly the same as the original Quadrino
the zoom comes in blue or black.
thank you for the awesome show! and thank you to flying monkey
Last edited: