I like 3D printers...
Mentor
The noble Rubber Chicken soars high above the plains of the Serengeti, keen eyes kept wide in search of his next meal. Perhaps a wildebeest, or young hippopotamus will tide him over until lunch....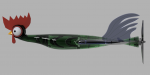 Ok, ok. Lets get serious, or as serious as you can get with that head on an airplane.
This craft was designed to test some alternate construction methods, as well as be the perfect test bed for more exotic filaments. I intend to make as much of this craft printable from flexible materials as possible, hence the rubber chicken theme. It will also be perfect for nylons, or other filament types that don't take glue well.
I'll be posting STL's once I maiden and make sure everything works the way I want it to.
The internal structures have been optimized for print-ability rather than maximum weight savings like on the Northern Pike. Overhangs are minimized, lightening holes are placed so that materials with retraction issues can't as easily make a mess, and the plane is primarily held together with 3mm nuts/screws and 8mm carbon arrows or tubes. ABS, ASA, polycarbonate, TPU, PETG, PLA, Nylon, or carbon impregnated filament should all work as base materials for this plane.
Quick Specs:
Wingspan: 37.6 in. 955 mm
Wing Area: 305.2 sq. in.
Wing Loading (est): 15.79 oz. / sq. ft
Wing Cubic Loading (est): 10.8
Needs 600ish grams of filament. I'll get a more accurate weight when I finish tweaking things.
Recommended Electronics are the same as the Pike.
2306 2300kv
5-6" Prop
2x 9g Metal Gear Servos
1300-2200 mah 3s-4s. A 2200mah 4s battery is probably the biggest battery you could possibly fit in the fuse as drawn.
PETG Prototype:
Pretty much every part just slots together, and should hold without glue. Only thing that will need adhesive or tape is the tail, and control surfaces. You will easily be able to replace broken parts, or even change things out. I'll probably need a bigger tail than what I've got now, but am hoping for some wing waggle for the maiden just to up the goofy factor.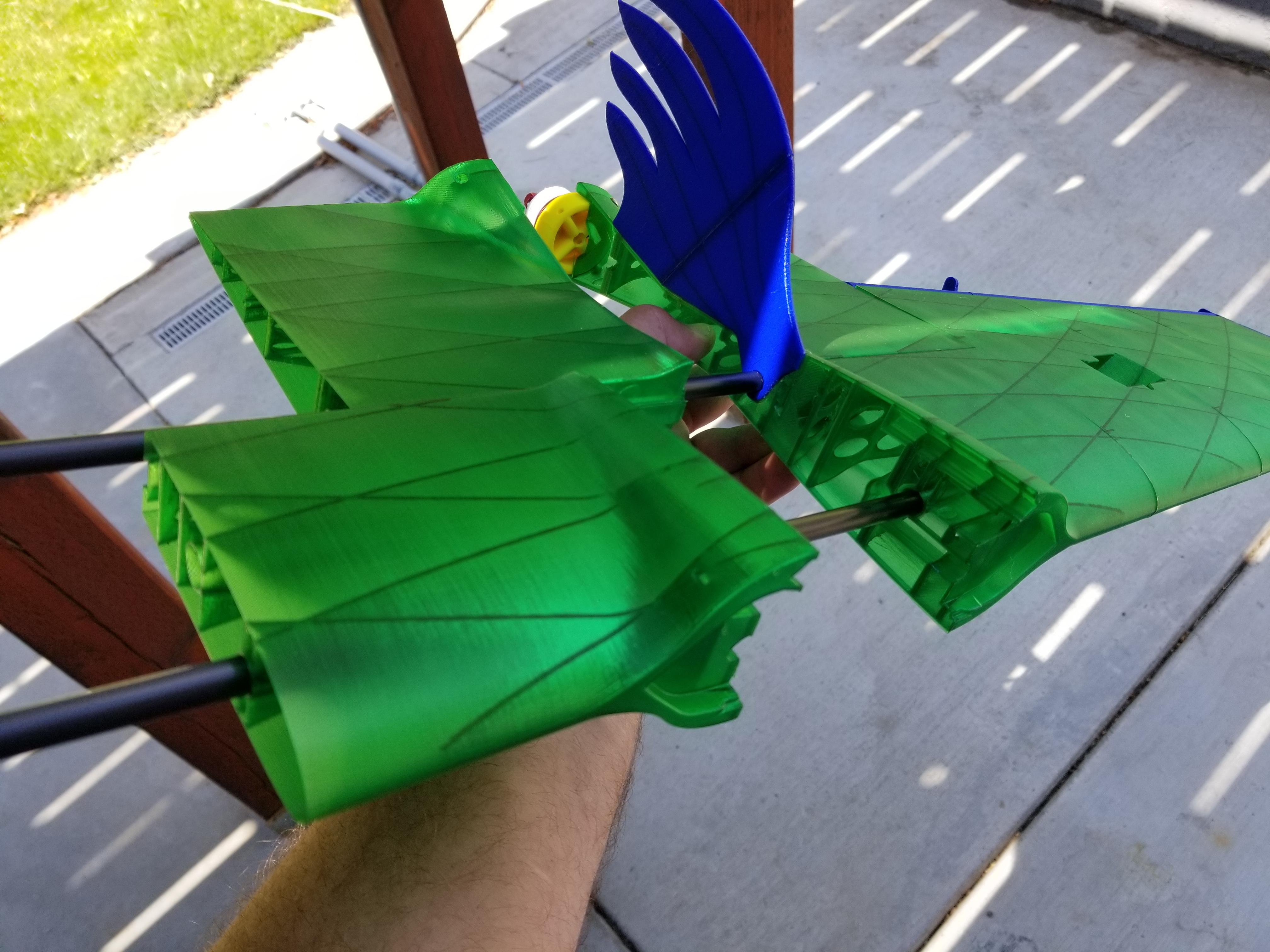 Fuse and Battery Hatch:
Here you can see the 3mm screws. 3mm nuts slide right into a 8mm OD 6mm ID carbon tube or arrow. I suppose you might be able to get away with using a different screw type and skip the nuts all together. Another option would be to print some short 8mm cylinders to use as pins instead of carbon fiber if you're using stiff enough plastic.
With the carbon tube going all the way through the wing, I figured beefing up the wingtips in one spot might make it strong enough for people to do wingtip launches if that's your thing.