And by engine I mean STEAM engine.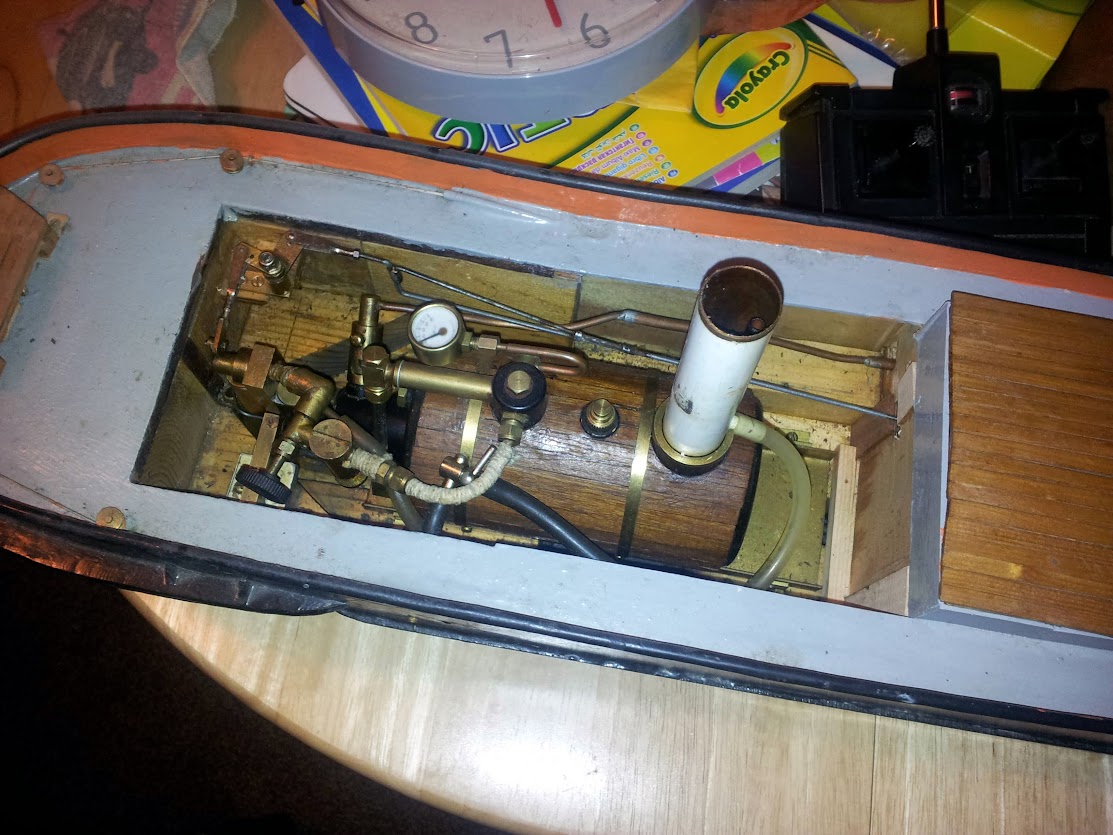 I know it is as far from a plane/heli/multirotar as you can get but someone here may know where I can get the right info I need.
It is in a cargo boat my late farther-in-law built and I'd like to get it going again. Especially as he used the same boiler/engine in a paddle steamer we have and I'd love to get that going again.