FT Explorer question
I am building the Explorer fuselage with a sport wing and box tail, kinda like the large Sky Hunter FPV design, while watching the Explorer build video I see they have the motor pod setup with indication marks so that there is an induced thrust angle.
the explorer is a pusher prop design like many of our flying wings and we do not induce thrust angles on pusher prop flying wings, many of us use a piece of aluminum bent 90 degrees for a motor mount thats it.
in the build video they explain the thrust angle is to prevent the plane from pitching up when giving it throttle so the thrust angle they want us to use compensates and they say it pushes the tail boom down, again I find this confusing that this pusher needs thrust angle and a flying wing pusher does not?
I have watched many YT videos of the explorer and some actually complain the Explorer drags its tail and I agree from the many videos I have watched
then I started viewing scratch built Sky Hunters and I found several that have used the 90 degree motor mount I want to use and no thrust angle?? motors are at the same height in some cases as the Explorer so I am more confused now
so I am going to build it as I wanted with the simple 90 degree aluminum motor mount I use for all my flying wings because there are many successful builds already with successful flights using this method and I dont want to build a tail dragger
but am still thinking about the induced thrust angle to push the tail down ... why does this Explorer pusher model require induced thrust angle and others do not, has anyone built an explorer without the thrust angle if so did it drag the tail?....can anyone shed some light on this before I dive in this project
I suppose if for some reason I cant get my head around I need some thrust I can easily bend the aluminum motor mount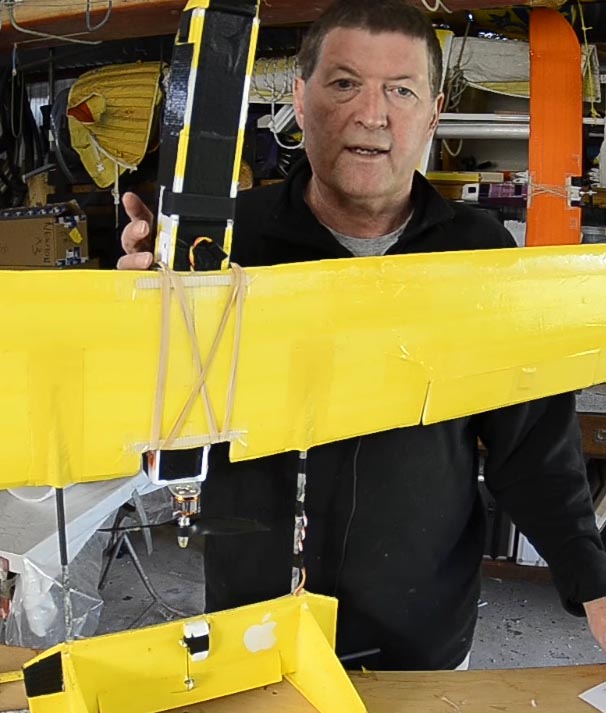 Last edited: