So I wanted to build an H4, but couldn't find plans... so I found some old plan style drawings to reference. After doing all the rough scale calculations I just started drawing lines and adjusting them until they looked close to the picture. Figured I would start with a simple profile design and work my way out from there. Here are some pictures of the early stages.
~56" wingspan, I ended up moving the engine nacelles about 6 times 😅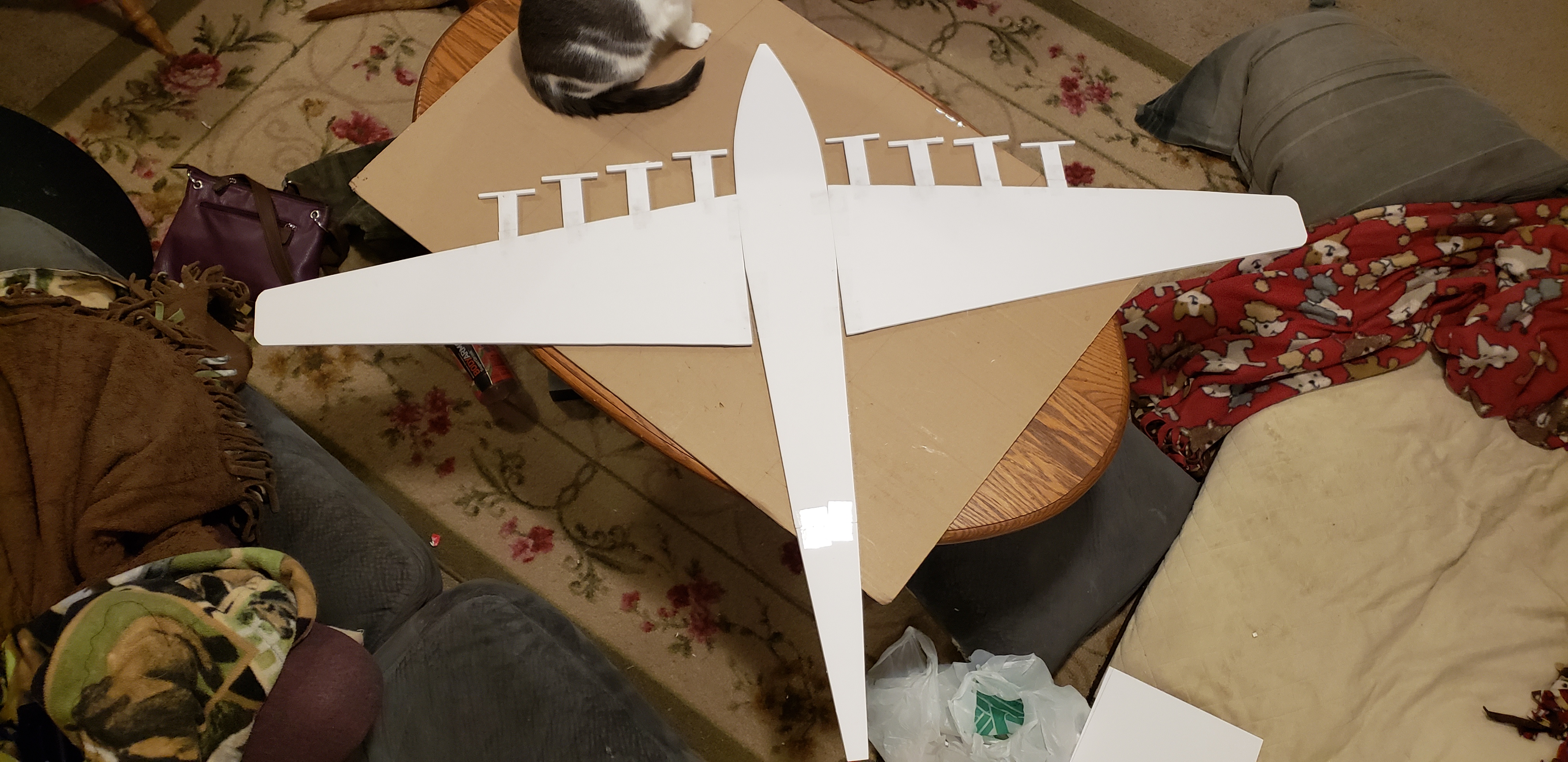 Prepping vertical stabilizer for horizontal stabilizer install.