Administrator
Staff member
Admin
Moderator

Introducing the Flite Test Tough Tilt! A rear motor mount system for your yaw-controlled mutli-rotor!


We listened to multi rotor pilots and read the feedback and we've answered your requests with the Tough Tilt, by delivering a durable, low-profile motor mount option that is designed around the ElectroHub and other Rotor Bone components!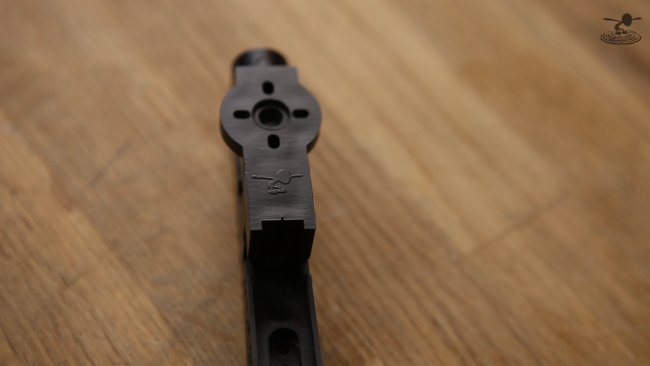 Although our ElectroHub has been around for awhile, the Tough Tilt tail/yaw mechanism is brand new.


Unlike tradition homemade or 3D printed designs, the Flite Test Tough Tilt is injection molded, durable plastic yaw mechanism built to last.


We've learned a lot over the years and we've been listening to what multirotor pilots were telling us.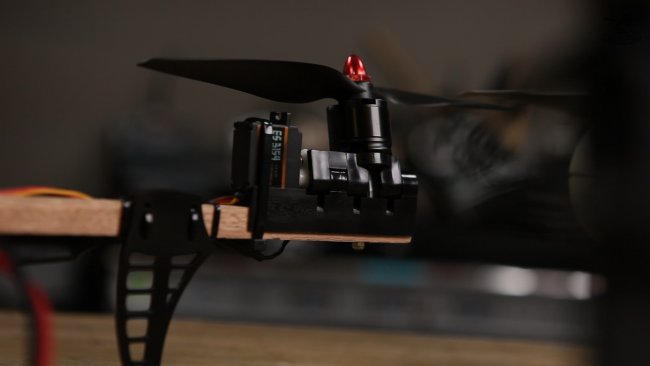 Eric's Tricopter is built around the ElectroHub and is currently a test-bed for some new and upcoming Flite Test products.
His multicopter features Angle Arm Brackets and a Flight Control Board Plate (available in our Online Store) Eric's setup also features a prototype landing gear mount as well as a prototype camera/gimbal and battery mounting adapter.


Let us know if you'd like to know more about some of these prototype designs and ElectroHub add-ons. Be sure to check out the Online Store for some items that may already be available!




Eric is also working on a 'drop-down' design that places the rear motor at the same height as the other two motors, keeping everything "symmetrical".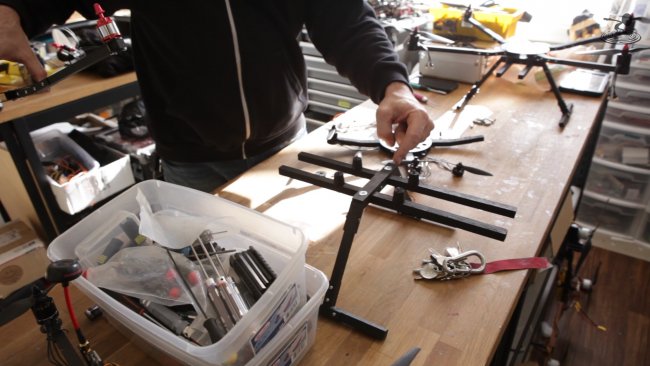 Balance is an important thing when building a multi-rotor built for AP, aerobatics and optimal flying experience.




With the ability to shift CG with camera mounts and battery, the landing gear/ camera platform builds seamlessly onto the ElectroHub opens up all kinds of cargo carrying options on your multi rotor.


All of the "tricopters" (multi rotors) are designed around the Flite Test ElectroHub and the new Tough Tilt tail servo mount.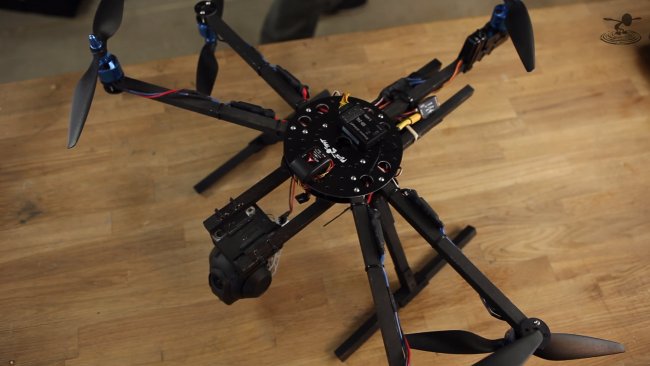 Josh's "tricopter" err.. Pentacopter is designed as an AP (aerial photography) ship but is also setup with additional arms/ motors for redundancy and power while flying with a gimbal or camera system.

This design is available as a kit that we call The Dragonfly. This pentacopter is built around the ElectroHub utilizing our prototype camera mount landing gear as well as the usual 13mm wooden booms common with all of our multi rotor kits.


The Dragonfly is Josh's answer to the Inspire 1 from DJI. He's cheap and wanted to create a multi rotor that could still be stable and offer a good platform for his gimbal system.

Which in this case, is a custom painted C-Go2 GB300 HD Camera/ 3-Axis Brushless Gimbal from our Blade QX3




Peter's multi rotor is built on the BatBone and features a custom foam board canopy.



Peter's tricopter is built on the BatBone kit frame, with Simple Delrin Landing Gear and Simple Motor Mount Discs.


Peter customized his tricopter with HUGE Avroto LIFT 3515 400Kv motors (the same motors used on the Heli Carrier) swinging 15 x 5 props with custom painted tips.


We've been building and testing over the past year and we're happy with the end results in our Tough Tilt design. After putting it through it's paces, we're confident in it's construction. So much so that we are offering a 2 yr warrenty on the Tough Tilt (not the servo).


If for any reason you break or damage your tough tilt within 2 years of purchasing, mail it back and we'll replace it for free! Be sure to send us a photo of the crash that cause the wreck, we're sure it will have to be epic to have caused a broken Tough Tilt.


The Tough Tilt is available now! Be sure to take a look at some of the other great multi-rotor components in the store! Let us know what else you'd like to see!


Check out the web store for our full line of multi-rotor kits and components!


We also have complete Electronic Packs available in our store! CLICK HERE to learn more!



All of these designs were created to give you just an idea of all of the options available when designing around the Flite Test Electohub Rotor Bones components. We're excited to offer the new Tough Tilt and to see what kind of multi rotor designs you come up with!
Thanks again for all of your input and support!