The Vought F7U Cutlass was a United States Navy carrier-based jet fighter and fighter-bomber of the early Cold War era. It was a highly unusual, tailless aircraft allegedly based on aerodynamic data and plans captured from the German Arado company at the end of WWII, though Vought designers denied any link to the German research at the time. The F7U was the last aircraft designed by Rex Beisel who was responsible for the first fighter ever designed specifically for the U.S. Navy, the Curtiss TS-1 of 1922.
Regarded as a radical departure from traditional aircraft design, the Cutlass suffered from numerous technical and handling problems throughout its short service career. The type was responsible for the deaths of four test pilots and 21 other U.S. Navy pilots.
Source: Wikipedia

Decided to give this one a shot targeting a 2200KV 2826/6 Turnigy motor that I have with a 1300 or 2200 3S up front for balance. This was also the first time I tried Sketchup for the canopy design, following several posts by @DamoRC. Overall, this beta needs some work but happy with how it turned out for now. Just need to wait till the weekend to maiden.
Specs:
Wingspan: 26.5"
Weight: ~380g w/o battery
1300 3S with a 40A ESC relatively far up front to balance.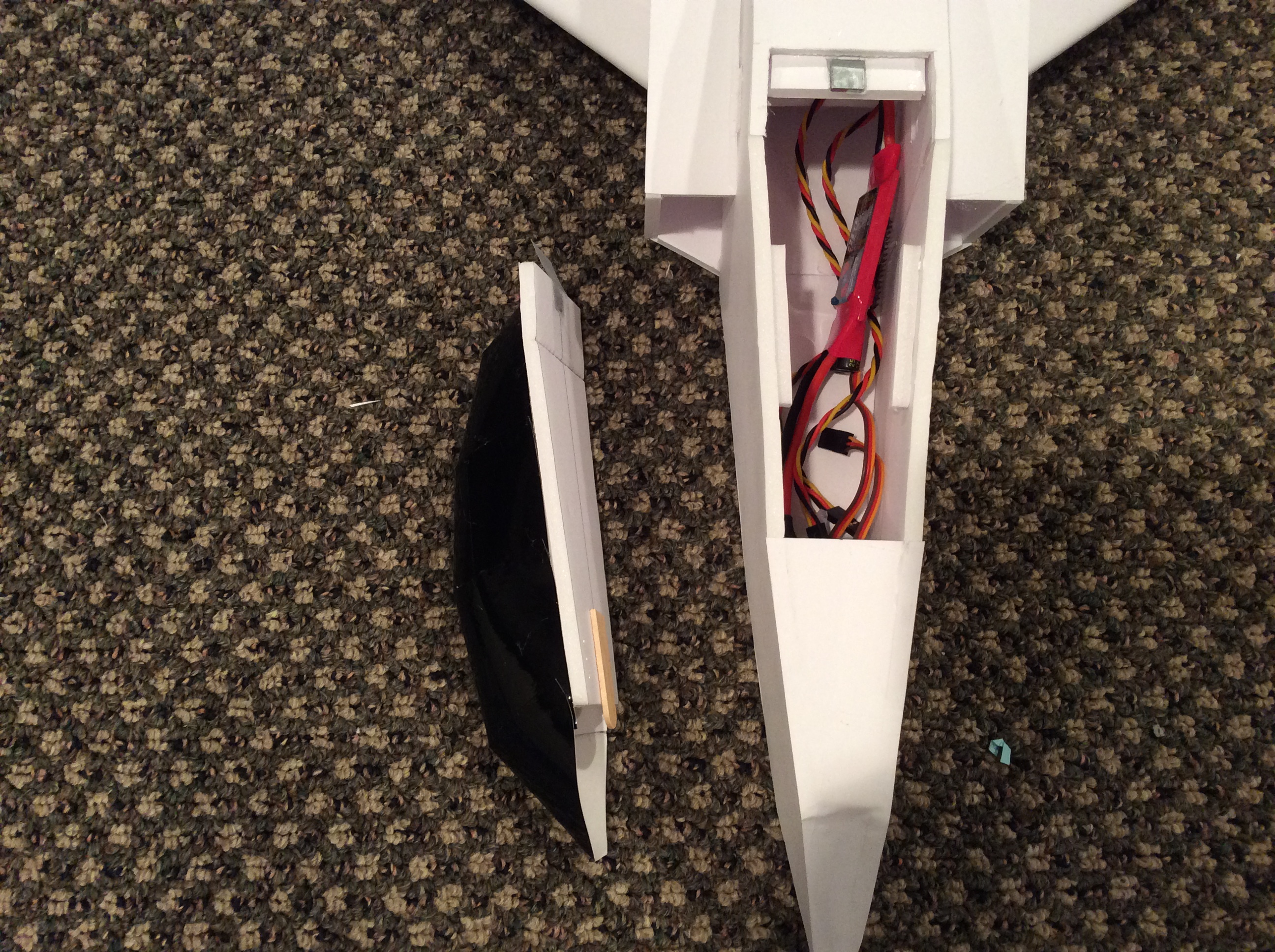 To do:
1. Re-work nacelle area to better form the top and bottom angles.
2. Canopy needs to slide further forward
3. Better way to attach canopy to the hatch
4. Power pod mounting plate
5. Decals