The weather outside is still frightful, so I'll keep on cutting foam. This is a smashup of Bruce's design, some other variation parts I've found online, and my own modifications to his Outlaw250 plane. Trying to stick to the premise of a sub-250g plane that can carry a simple FPV setup, I pulled out the Dollar Tree foam board and sharp pointy things and got to cutting and gluing. I mostly used Gorilla Clear, but there were some pieces that were Gorilla hot glued.
Wingspan is 600mm with a KFm-2 foil added to about the 50% of chord mark. I cut this from a single sheet, then folded it back on itself. Mocked up the battery tray, seemed fine, so final glued that together and into place on the bottom of the wing. Fuselage was also mocked up and glued together.
After a night of glue drying, I set to attaching the vertical stabilizers and horizontal stab/elevator. Glued in a 3D printed motor mount, and attached a 2205-2300Kv motor and a 20A ESC. Tacked in a cheap FS-iA6 receiver as well. The line on the wing is one of the embedded antennas.
More time to cure, and a preliminary weight check. With a 1000Mah 3S battery in the nose, and the other gear piled on for a weigh in. I'm still missing pushrods, but the weight is getting up there.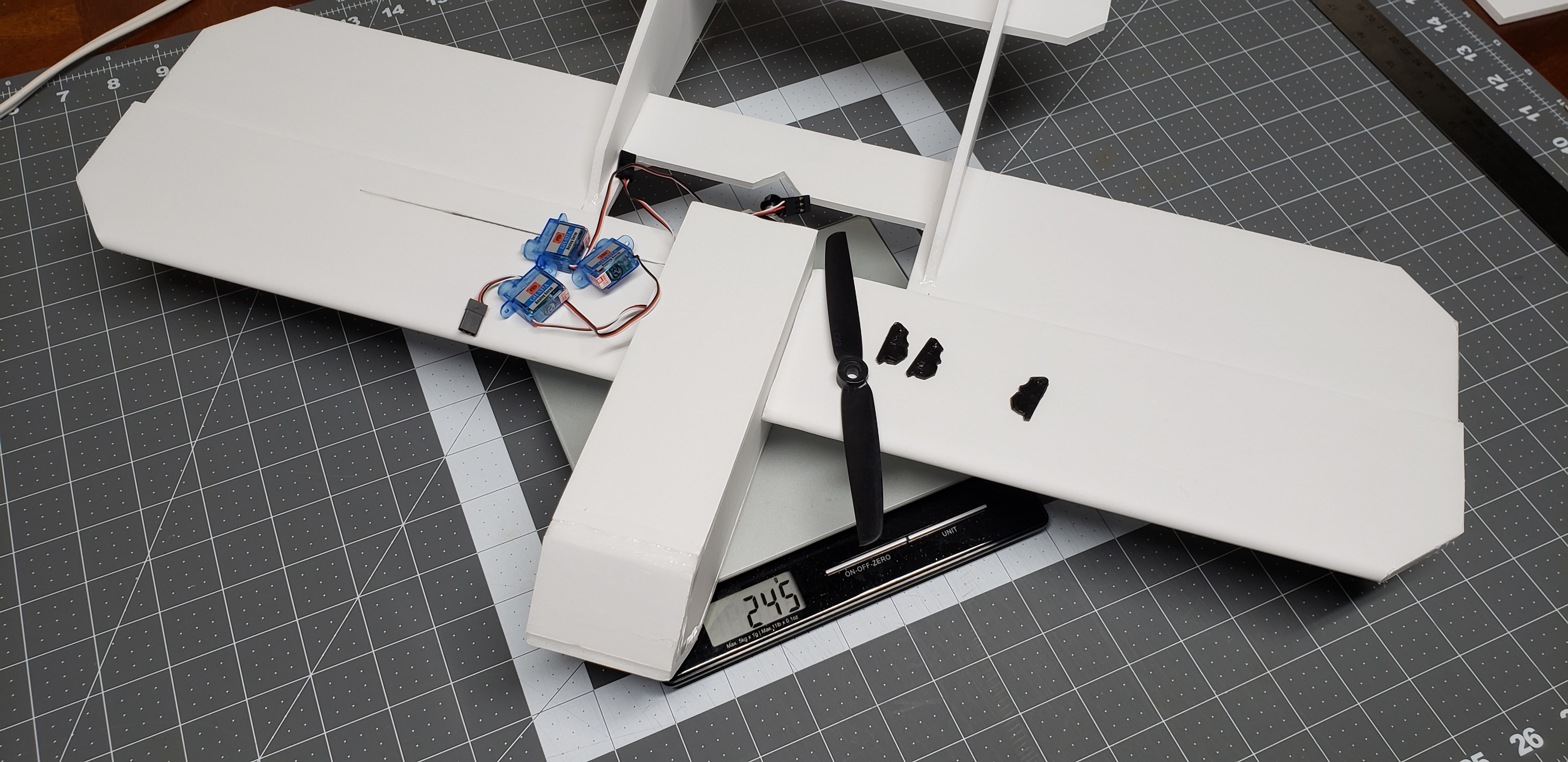 Add in the little FPV camera, and we're overweight already. Think I'll swap out for an 1806 motor and a 15A ESC. That should save me over 25g and give a little more wiggle room. Anyway, more progress to come...