Hello All, this is my entry into the
2020 Flite Test Forum Community Classic to Modern Aircraft Design & Build Challenge.
When trying to decide on what plane to enter in the competition I original looked for planes of planes that were on my list to design and build. However after thinking about it more, to stay closer to what I see as the spirit of the competition I decided that I wanted to build an aircraft that was conceived and designed as an balsa RC plane, not RC plans based on an existing airplane.
I asked several of the older guys at my field what they considered to be a classic balsa airplane kit. They threw out planes like "Chipkmunk", "Stick/ugly stick", "Telemaster" and "Lazy Bee" (Which I almost picked). However, one of the older guys mentioned a plane that a former member had years ago that looked like an old science-fiction spaceship. Everyone got super excited when he mentioned it and they all thought it would be a cool plane for me to build. So after some googling I finally found my entry,
The Martian Space Ship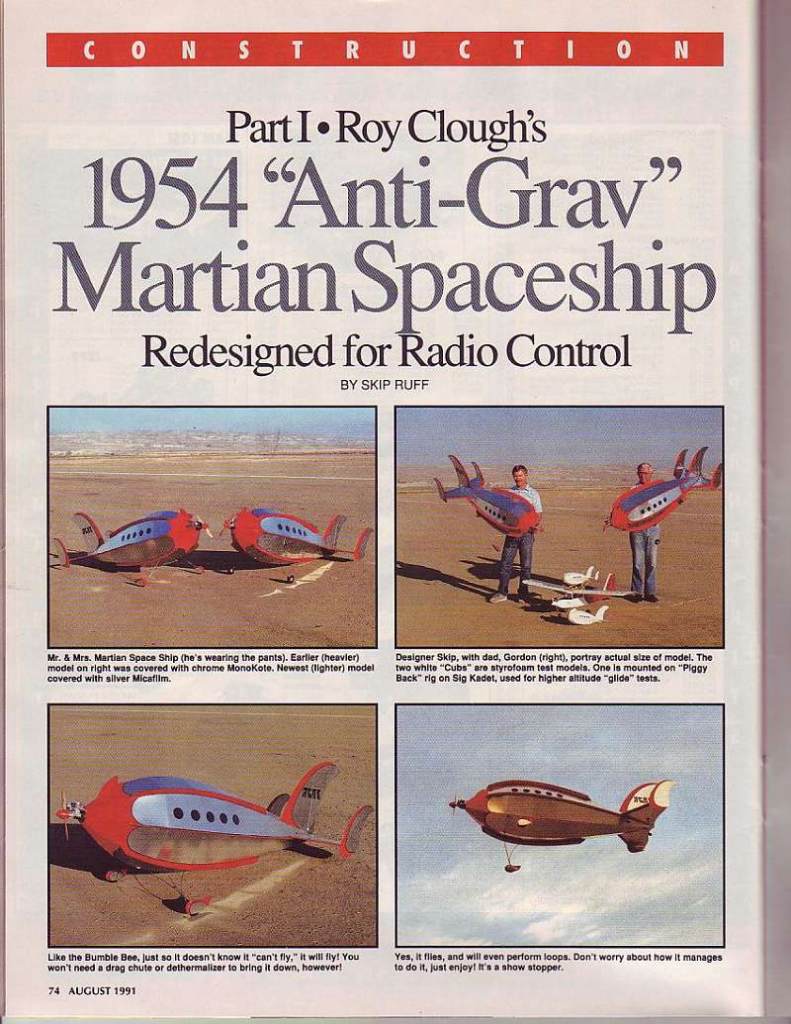 Here are the original plans I found and will be using to design the foam-board version off of:
The original plans were for a free flight model, but I found photos of quite a few people who had built radio control versions of this. I will base the size of my design on the free flight model, and add control surfaces based on what I have seen in photos of RC versions of as I could not find any plans for an RC version.
Specifications:
-Wingspan - 12" at fuselage; 14" at tail
-Length - 2'-9"
-C-Pack Motor utilizing Seaduck style powerpod
-3 9g servos
-Ailerons
-Rudder
-#? Sheets of Foam-board