For the 2020 'Classic to Modern' FT forum design challenge, I'll be trying my hand at modeling the classic Waco Ymf 5 as a mighty mini foamy. Shooting for a small, light and nimble bipe with a wide speed envelope that'll take both the A and F pack.
Inspiration for this plane comes from the plans available at Aerofred.com.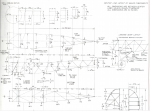 Below is featured the DynamRC version. Updates coming soon.