Its been a looong time, but here we go again! In the past, I experimented a little with super tiny EDF units, with very limited success. The planes were too small and issues with thrust tube and motor cutoff due to ESC overheating made me stop working with EDFs for a long time. But now I wanted to have a plane for the small units that Just works and doesnt make any problems. So I searched a long time for the right plane to recreate. It should be pretty conventional and stable in the air and also look good and it should be a twin engine, because i wanted to put both EDF units into one plane to go up with the size. I choose the Learjet 23, because it looks super cool with its wingtip tanks and features exposed engines, which do not only provide good thrust, but are also mounted in the middle of the plane, so theres no need for thrust angle.
My model is not build to scale, because I only used the pictures for reference, so its a no-plan-build. I focused mainly on keeping it simple and light.
It also features a removable landing gear using Lego Technic. Its super easy to Install and features suspension. I already used it with great success on my Viggen. Right now, Im working on a steerable nose wheel.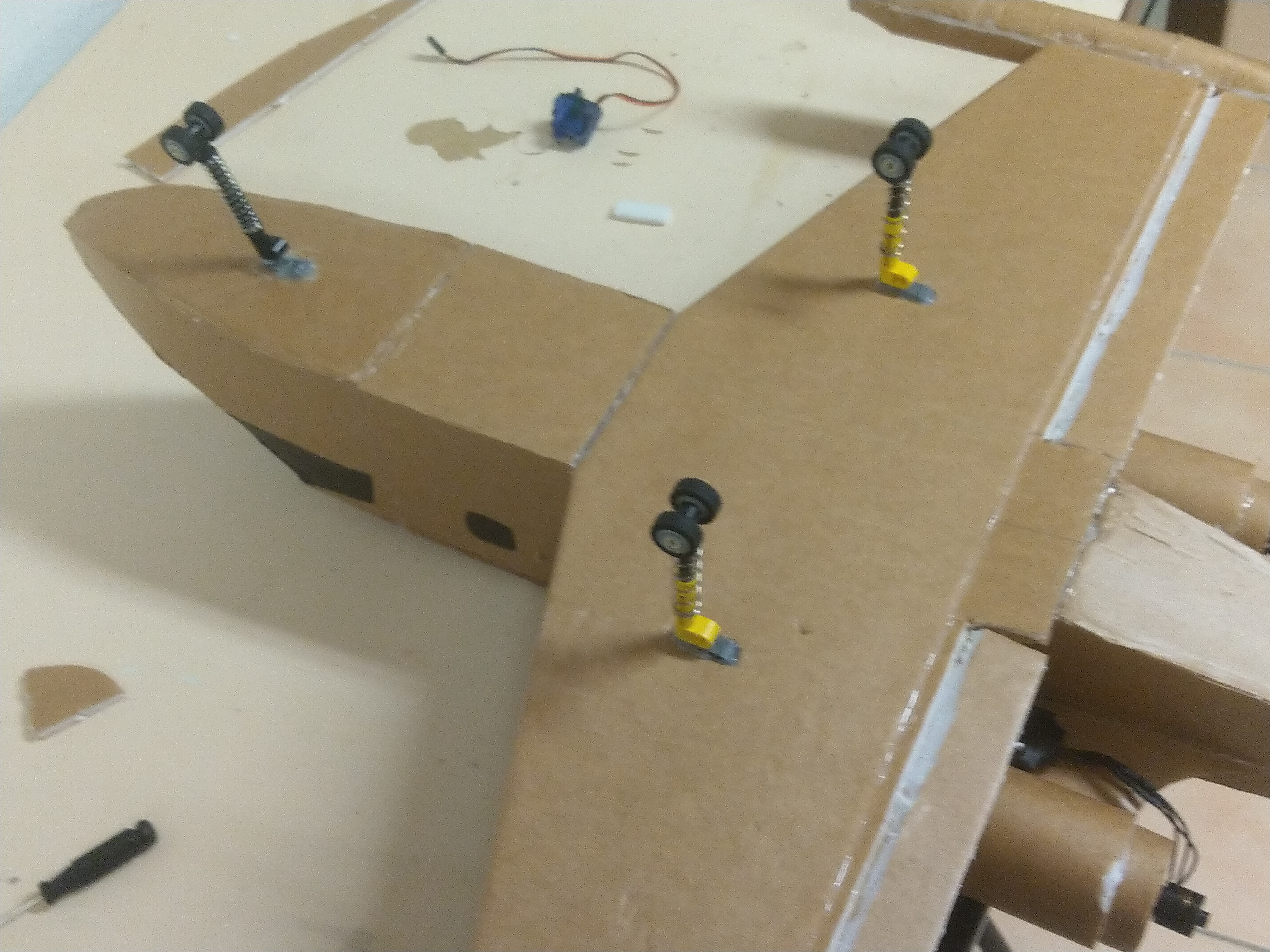 Theres a lot of space inside and the ESCs are mounted under the engine mounts, where they are not so easily seen, but recieve great air cooling.
The plane has a wingspan of about 65cm and a weight of 500 gramms when loaded up with a 3s 1200 mAh battery.
Theres no need for a thrust tube, because im running 3S and that way, theres more power. The speed is also good.
I already maidened it and it crashed two times because the hatch opened mid-air, causing a stall. One time, it landed upside down, and I was super impressed with the durability, because nothing broke or bendet. Once trimmed out, it flyes super straight and rolls perfectly. It also glides better than expected. Im going to record a video today and hopefully get it posted.
Who's interested in building one?
If its successful in long time testing and you guys want to build one, too, plans may be ready next week! So get your materials in order and get two small EDF units or a twin A-pack!