After building and flying my F-14 "Tomcat" with variable aft swept wing, did some research(2012) and found no one tried to morph it into a forward swept wing. So researched structual and aero problems to see what needs to be done to get one to fly.
This is what I started with:
To this:
Then I did this: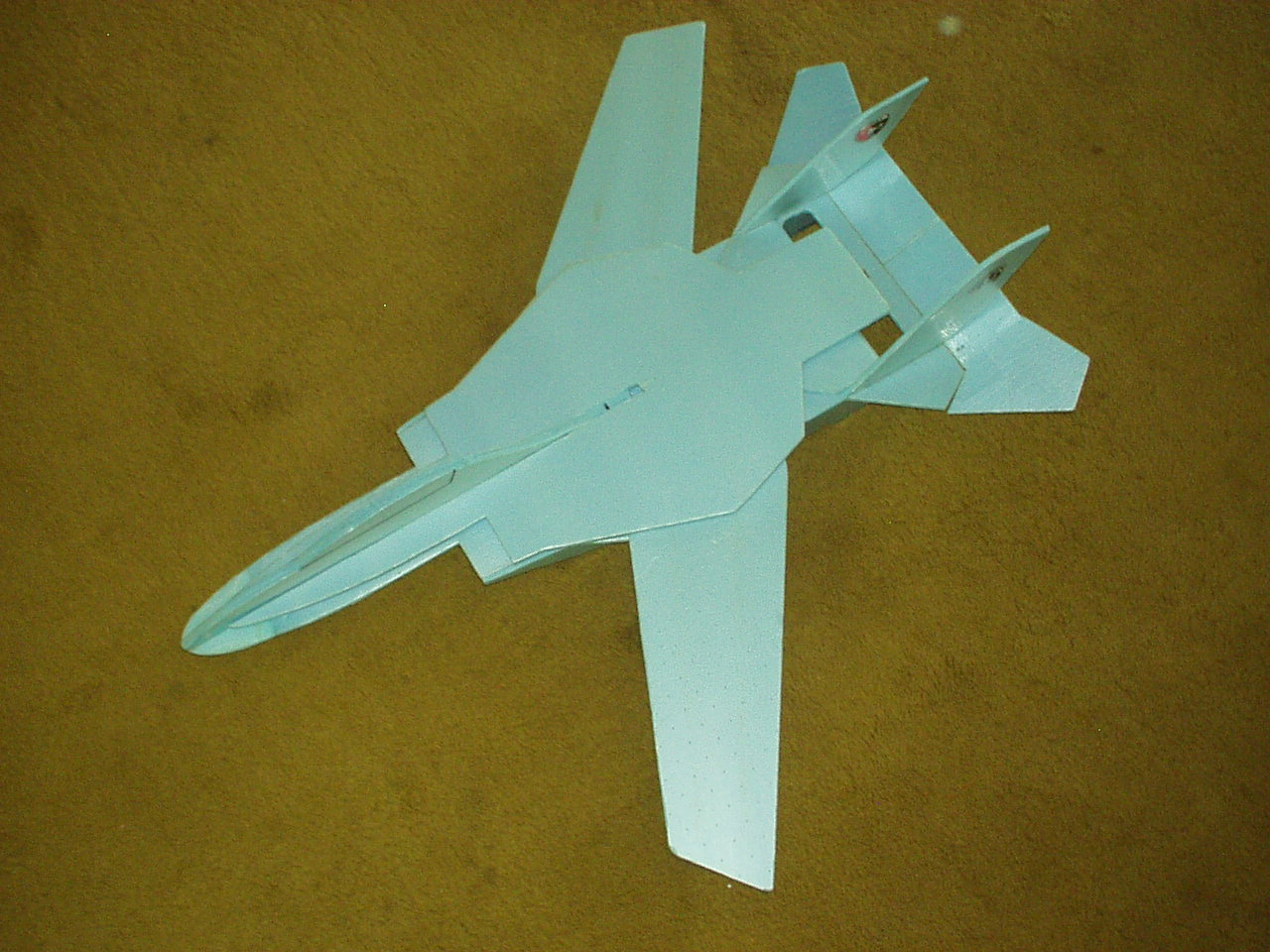 This lead to me going to play around with the same plane to see if I can make the offset oblique fly. So here is an another area very few have explored.and I am going to see what happens.
If you let your mind go, how about a forward swept wing placed in the rear and now have it move forward to produce a delta wing fighter. You have now a future Northrop/Grumman F/A -37 TALON.
So now after designing and flying an AFT/FORWARD SWEPT WING, I now have 2 new projects. The Talon has been tried and flown, but the wing has folded and those who have tried to scratchbuild a FSW, know the problems that exsist. After exploring, I am sure I can make it fly, but the structual problems still exist.
Here is what the Talon looks like.
https://en.wikipedia.org/wiki/Northrop_Switchblade
Trying the offset oblique is going to be a challange. As scratchbuilt designers know, the life of a design plane sometimes gets to be very short before it is destroyed.