DETAILS
[HR][/HR]
Maiden flight
Turnigy D3530/14 1100kv 3S
80+ MPH NTM 35-48 1100kv 4S
The design and build process of my
nnBucker Bu 180
and
nnMoth Minor
went really well. Starting from just images of a plane, creating plans, and then fine tuning the build has really brought a new level of satisfaction to the hobby for me. I have always loved working with graphic design and have been a photoshop user for many years so this brings both of these opposite worlds together. I have built up a little backlog for myself of planes I'd like to make and the Chipmunk just happened to get its name pulled from my hat next.
If you like this design then perhaps you'll like some of my others as well.
FAQ
[HR][/HR]
Will this plane work with the standard FT powerpod and electronics?
Yes. The Beef package/park 425 or greater will work just fine. I will be testing a few different set ups and will note how each performs.
Will the plans be available for free so I can build one too?
Yes.
SPECS
[HR][/HR]
PLANS
[HR][/HR]
nnChipmunk
VERSION 1.1
December 12th 2014

Change log
--Added Super Chipmunk options
--Increased size of aileron and elevator tips for increased durability

VERSION 1
September 4th 2014

Change log
-Fuse
--Increased size of wing cut out
--Added elevator control mechanism
--Changed tail 'step up' section
--Added BBQ spar to horizontal stabilizer

-Wing
--Added CG mark

-Poster board
--Made tail grove wider
--Increased size of cockpit cutout in tail poster
--Reduced height of cockpit
--Squared off end of winglet

BETA 2
August 30th 2014

Change log
-Fuse
--Added fuse crease lines
--Added remove paper from belly - tail section
--Lengthen belly tail section
--Trimmed rudder notch for elevator movement
--Notched cockpit former 3
--Lengthened vertical stab
--Added former 4 to support vertical stab/poster board
--Added center line to belly
--Added paper and foam removal section in belly for wing
--Added power pod holes

-Wing
--Add dihedral
--Add dihedral gauge - 10cm

-Poster board
--Added nose poster
--Added tail poster
--Added wing groove poster
--Added cockpit

BETA 1
August 28th 2014

Change log
--NA
BUILD LOG
[HR][/HR]
August 28th 2014
Plans printed and taped.
Pieces all cut out.
Aluminum spar installed. I will be testing a wide range of motors with the nnChipmunk so the wing must be very strong. I'm going to try and get this thing up over 80mph and see how she handles.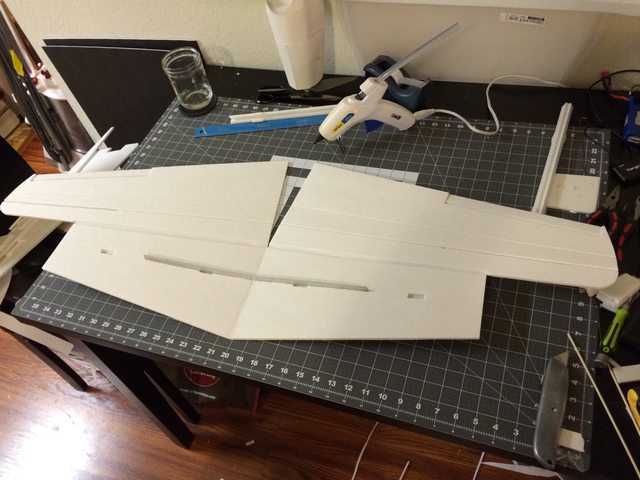 Wing all put together.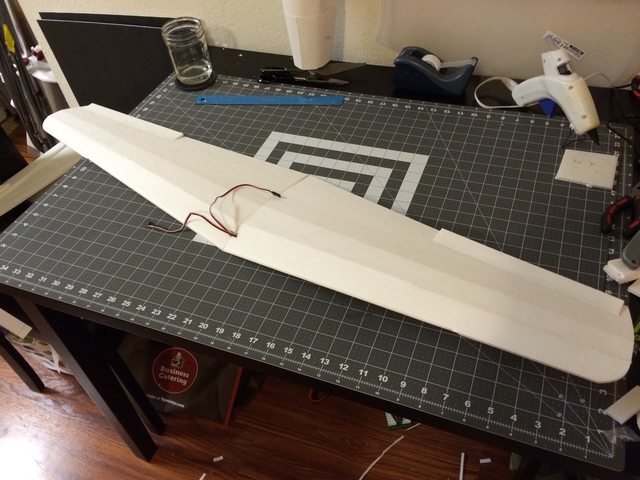 I added a BBQ skewer to the wing tip for added strength.
Wing installed in fuse.
The build is going smooth so far!
August 31st 2014
Servos installed
The poster board was not an easy task. Both designing and installing took a good deal of time. The end result is pretty clean, though. A clear cockpit can/should be used but I don't have any soda bottles right now. I will make a clear variant when I can.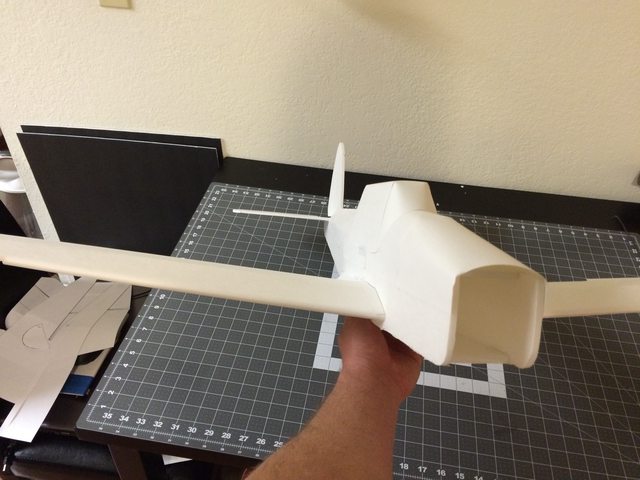 The tail ridge was the hardest part to get right. It looks pretty slick overall, though. Also, the poster board winglet curve piece really adds a finished look to the design.
So far I feel like I've really captured the lines and angles of the Chipmunk.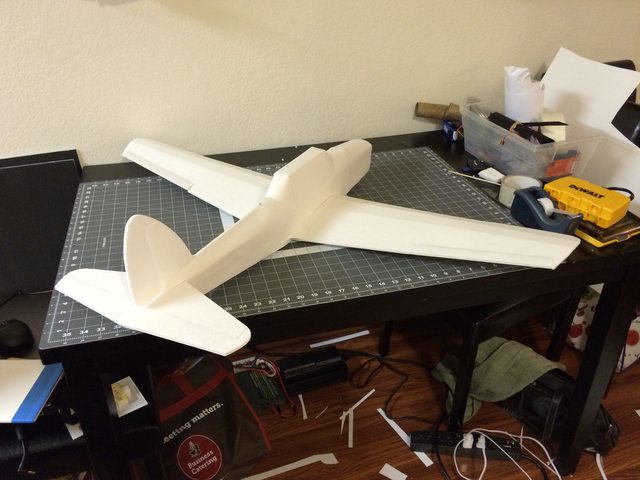 The poster board took a little tweaking to get right so I need to update the plans to allow for a hassle free build. I still need to figure out the best way to make the dual elevator surfaces work, I have some ideas that I'm going to play around with. Also the cockpit comes down a bit to far onto the sidewalls of the fuse. I'm going to trim it up a bit.
I am happy with how everything has turned out so far. The nnChipmunk is sure to turn some heads once she's all finished.
What do you guys think so far?
September 1st 2014
Build is all done, here are the final photos!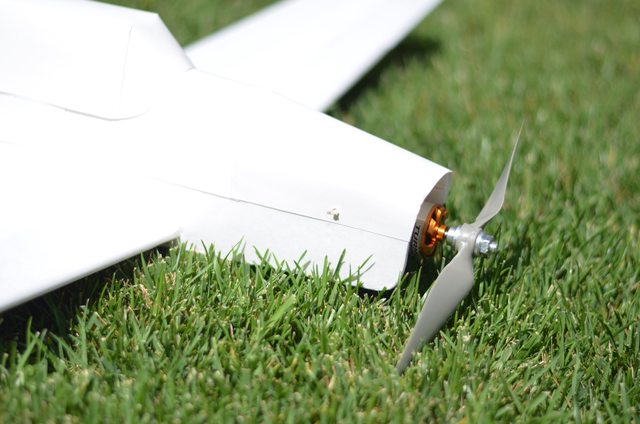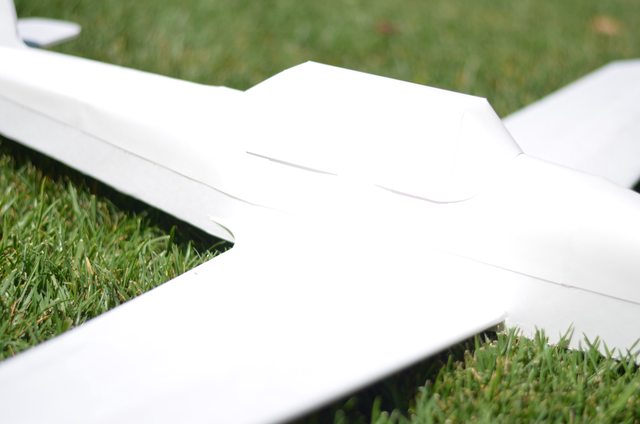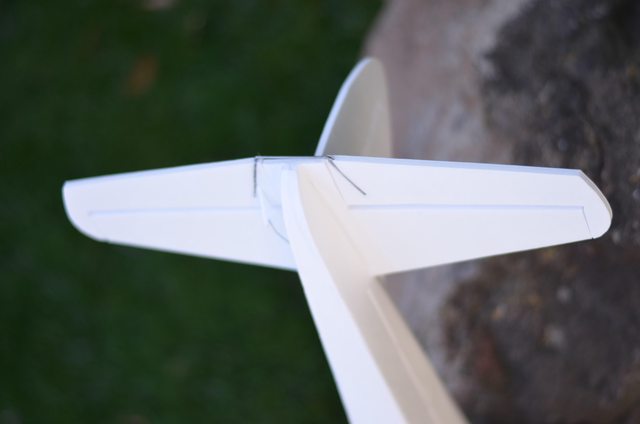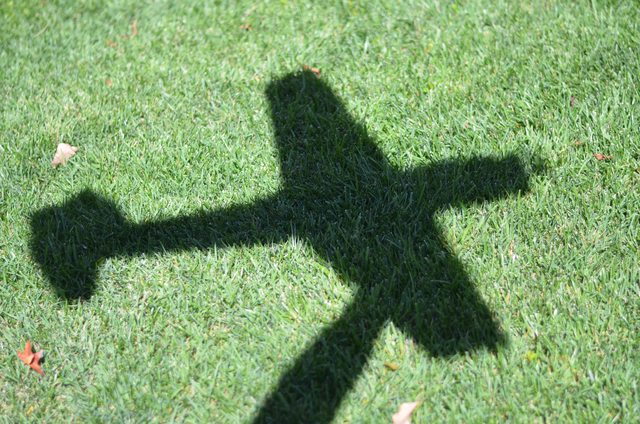 REVIEW
[HR][/HR]
WOW!
The nnChipmunk is
amazing
. If you guys don't already know the FT Spitfire has been my favorite plane from the first time I flew it. I've made pretty much every possible size FT Spitfire and always have one ready to fly, and I recommend to everyone that they need to build one.
With that being said, know that I don't make the following claim lightly.
The nnChipmunk is my new favorite plane.
It has a huge speed envelope, just the right amount of floatiness, is very fun to fly, and just has a great feel to it all around. It is by far my best design to date and the nnBucker and nnMoth Minor are no slouches. After my maiden I put 8 more batteries through the nnChipmunk and
I can't find anything bad to say about it.
Everyone should build one. You, guy reading this post right now, download the nnChipmunk plans and build one, you won't regret it!
Thanks for checking out the nnChipmunk! If you built a nnChipmunk and enjoyed it please consider donating a few bucks so I can buy more supplies to make more great planes.

Last edited: