I started building a 100cm wing span j3 cub based on FT simple cub plans but modified .
I used HK 5mm modeling foam (similar to depron) , recycled polystyrene sheets, some balsa wood, 3mm plywood, kraft paper (brown) , as main building materiel.
I mainly used polyurethane glue to bond things , as it gives the best adhesion strength to foam & wood . Also used some PVA white glue, hot glue & water based fast set construction adhesive.
The wing was hotwire cut using 50mm polystyrene sheet with Clark-Y airfoil. wing cord is 17.5cm and span is 102cm with 2 degree dihedral.
I used brown kraft paper with PVA white glue to cove the foam which stiffened up the foam wing really well. I didnt have to use a spar as the strength from the kraft paper was so strong and made a nice rigid foam core. after covering with paper I made a bevel cut in the middle and slightly bend the wing to set the dihedral angle and glue the center cut with polyurethane glue. then used a strip of kraft paper with white glue to cove the glue joint and also the increase the strength.
I used kraft paper to cove the fuse and tail which strengthened the whole structure really well.
In the fuse where the battery and landing gear goes I used some 5mm balsa , 3mm ply to reinforced the foam .
I used racerstar 1300kv motor from banggood with 30A ESC and 8x4 APC prop. This combo generated about 750g of static thrust drawing 13 amps.
4x 9g servos from ebay .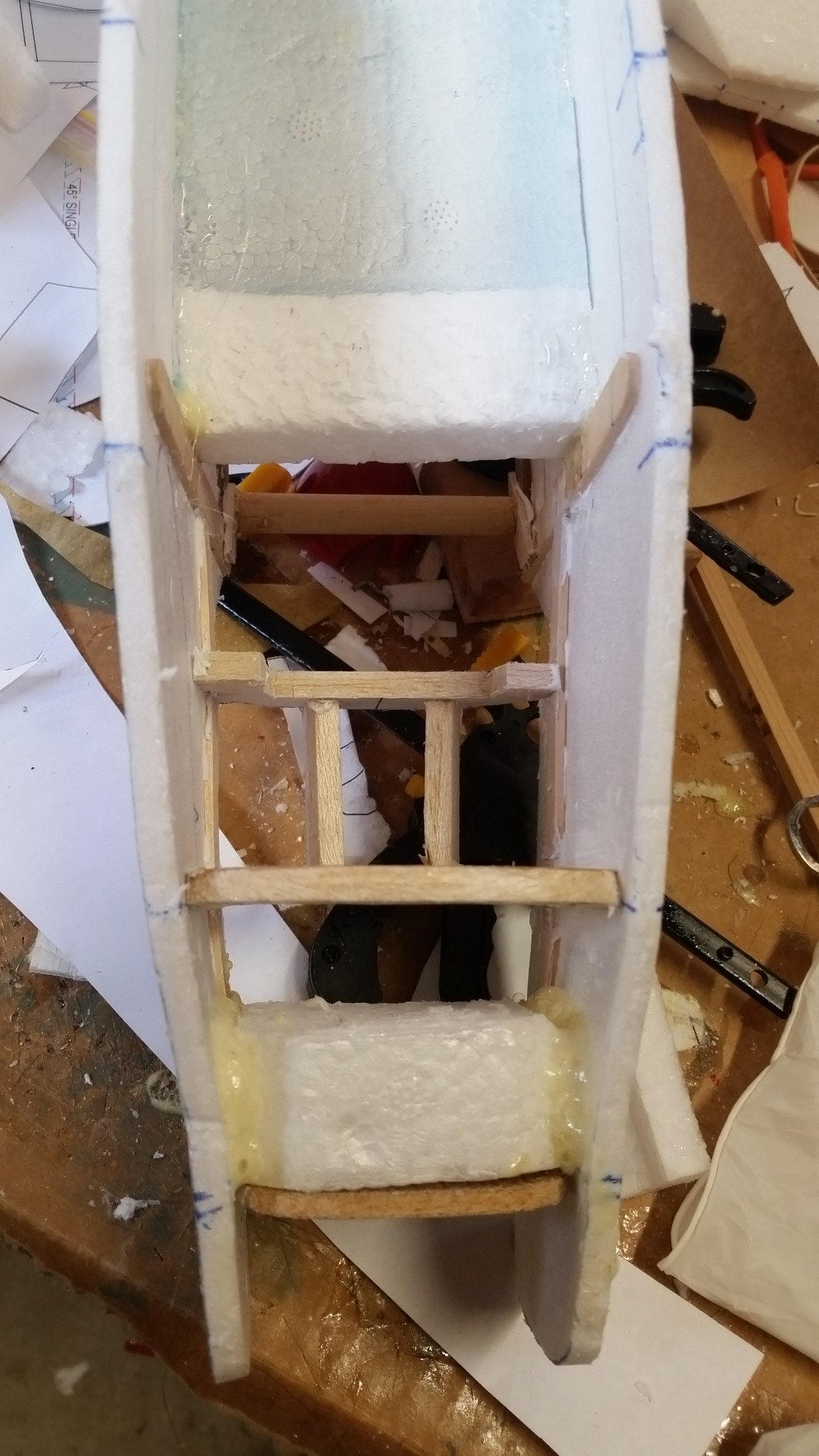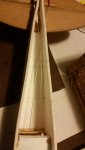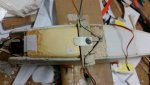 Last edited: