FLIGHT VIDEOS
[HR][/HR]
Coming soon!
DETAILS
[HR][/HR]
Hi friends.
I'll be fleshing this thread out but I wanted to get it started while I finalize the plans. For those that have followed my updates on Facebook, Instagram, other threads, or went to FF15 then you've heard about my Sonic Series at some point recently.
The Sonic Series will be a set of 650mm planes that will run on the Mighty Mini setup all the way to the 4s HK FunFighter electronics. I beta tested my first prototype at FF15 with the FunFighter setup and it rips around at over 100mph. It was turning heads all over the place with how fast and quiet it is. A crowed gathered every time I landed to ask me about what I was flying.
Here are some pictures from FF15.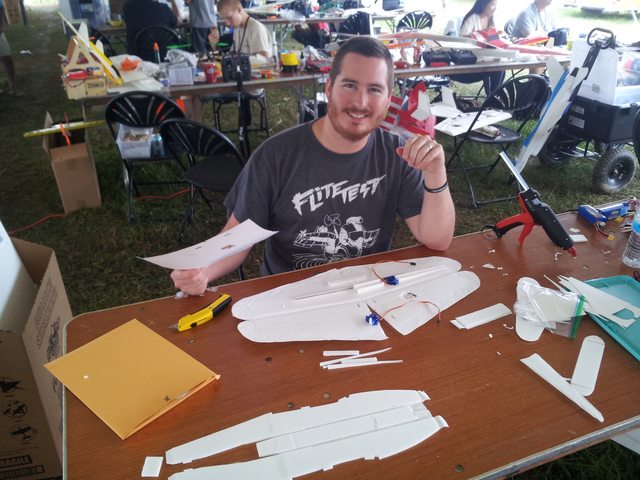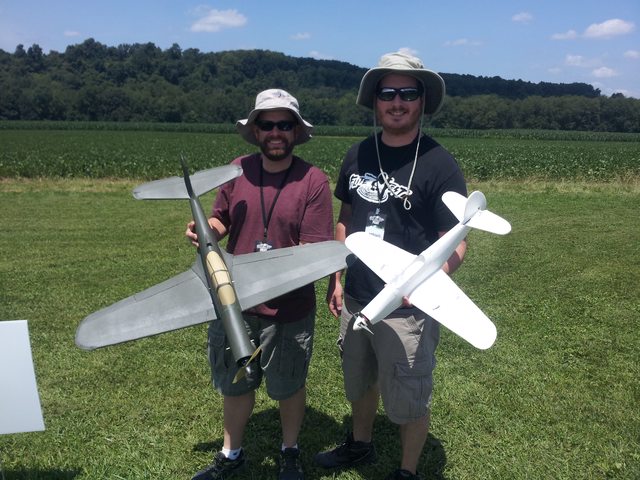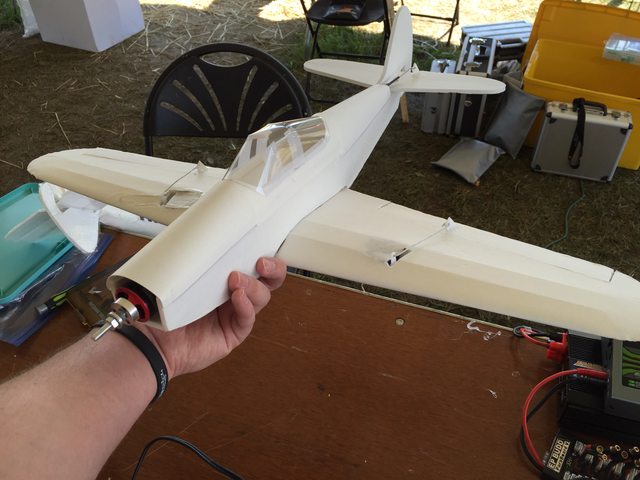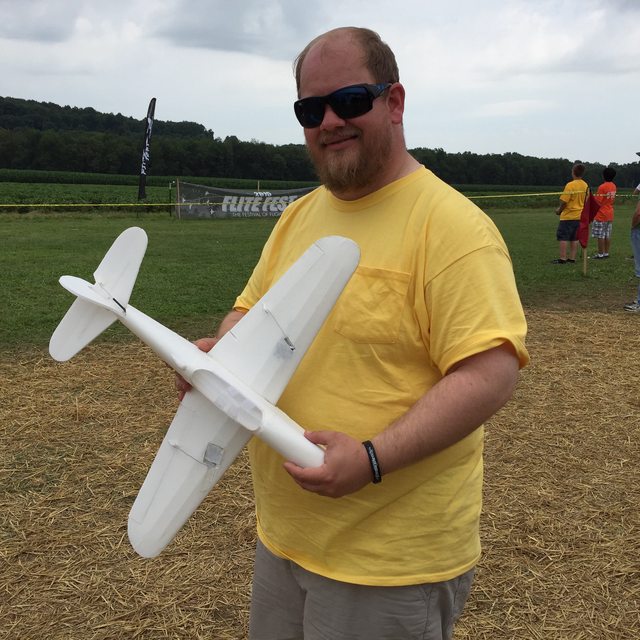 Take off sample:
https://instagram.com/p/5AvK6GC-Kb/
If you like this design then perhaps you'll like some of my others as well.
SPECS
[HR][/HR]
WINGSPAN​

25.59in | 650mm

LENGTH​

21.10in | 536mm

AVE CHORD​

4.5in | 122.5mm

WING AREA​

8.09sq.in | 117sq.dm

WING LOADING​

16oz/sq.ft | 46g/sq.dm (Sonic Series)

CHANNELS​

3

WEIGHT​

Airframe - 5.99oz | 170g
Sonic Series - 13.05oz | 370g

ELECTRONICS​

Mighty Mini - Power Pack A
MOTOR - Emax 1806
PROP - 6x3
ESC - 12a
BATTERY - 800-1000 3S
SERVOS - 3x 5g or 9g

Sonic Series
MOTOR - FunFighter 1950kv
PROP - 5.25x6.25 APC
SPINNER - https://www.hobbyking.com/hobbyking/store/uh_viewItem.asp?idProduct=66780
ESC - 40a Dynam
BATTERY - 850mah 40-90c 4s or 1300mah 40c 3s
SERVOS - 3x 9g

BUILD DIFFICULTY​

Beginner – You've never flown a plane before, let alone done a scratch build
Novice – You've flown a plane but have no experience with scratch building
Intermediate – You've flown and built a few FT style planes before
Advanced – You've mastered the standard FT build style and are looking for a new challenge
Expert – You've mastered all build techniques and aren't afraid to improvise or tackle tedious builds

The Sonic Series nnP-39 is an advanced build.

PILOT SKILL​

Intermediate

MATERIALS​

3 BBQ skewer
2 sheets DTFB
2 magnets
1 sheet poster board
1 12"x1/16"x1/2" aluminum - Amazon
1 heavy overhead transparency
FAQ
[HR][/HR]
Can I use my Mighty Mini powerpod and electronics?
Yep! This build uses normal 9g or 5g servos like the Mighty Minis as well as the same power plant. If you're using an original MM powerpod there will be some shimming needed to get the right fit as the Sonic Series planes have a wider fuselage. I've also included plans for a larger pod as well if you'd like to build one.
Will there be a build video?
Possibly. I will have step by step photos in this thread and potentially a build video.
How scale is the Sonic Series nnP-39?
All proportions are scale except the vstab. I increased it by about 10% for stability.
Is this a good plane for a beginner to fly?
No. It is an advanced build and requires an intermediate pilot to fly.
I only see a speed wing in the plans, will there be a basic wing also?
No.
There is a plane I want you to design, what's the best way to suggest it to you?

Please use the
request form here
on my site.
PLANS
[HR][/HR]
Sonic Series nnP-39
PICTURES
[HR][/HR]
Coming soon!
BUILD VIDEO
[HR][/HR]
REVIEW
[HR][/HR]
Coming soon!
STALLS
WIND
LAUNCHING/LANDING
ACROBATICS
SLOW SPEED PERFORMANCE
LOOK AND FEEL
FINAL COMMENTS
​
Last edited: