Stumbled across this image the other day and did some research and found minimal threads here on the forums and on rcgroups but did find a pseudo 3 view. Decided to put together a chuck glider version and it did surprisingly well.
Edit 2019-01-21
V2 build completed. Details below:
Specs:
Wingspan: 36"
Length: 23"
Weight: 365g w/o battery (540g w/ 3s 2200)
Motor: Turnigy d2826/6 2200kv w/ 6x4 prop, 40A esc
Plans:
Plans in Google Drive
v2 Flight video
V1 chuck glider and KFM2 details below: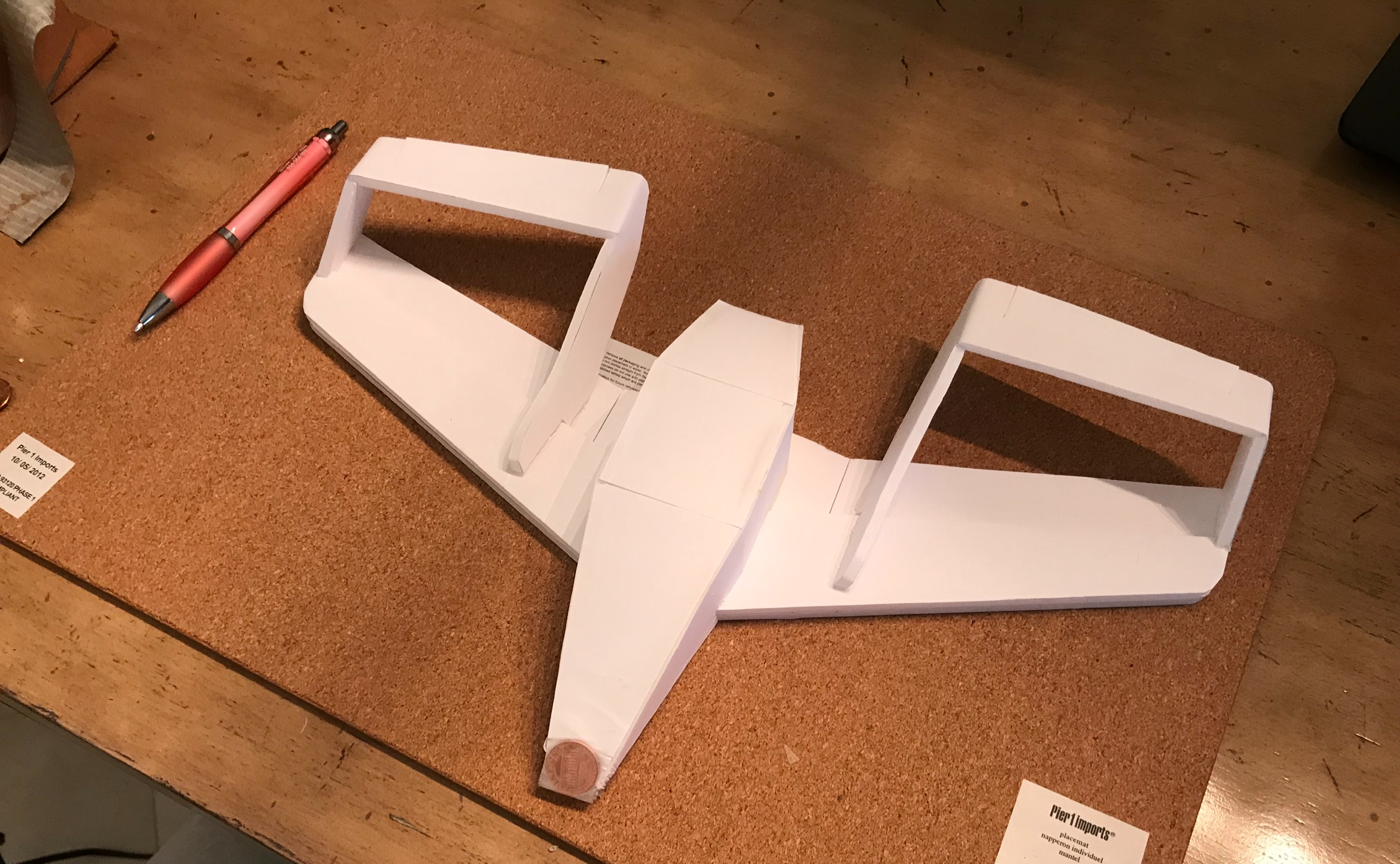 Working on plans now for a 30" wingspan KFM2 build. Thinking about using a spare 2305 quad motor I have with a 3s 800 or 1300 up front depending on what is needed to balance.
The real one has the rear top panels that rotate and rudders. I'm going to keep it simple and see about elevons on the top rear wing piece or if control linkages become a pain I'll just put the elevons on the main wing.
Beauty Shot v1.0
v1 Flight video
v1.0 plans attached below (synergy.pdf)
Last edited: