It's time for a plans built fuselage to go with the spare ACE foam wing I have from my
ACE All Star build
. After a successful fall RC auction (and a really nasty Firefeather crash) I find myself without any gliders - so let's make a Guppy!
No kit on this one - just a set of plans. And since I only have one copy of them I needed to trace out the shapes of the curvy parts onto some translucent paper - I think this is actually backing off a roll of covering I used on my Dreamer. Artists Grease Pencils (aka China Markers) work great on almost any surface for this kind of tracing. [Edit: link to printable tiled version of these plans here:
http://my.pclink.com/~dfritzke/Guppy.pdf
]
Using the transparent pattern I cut out a pair of fuselage sides just a little bit oversized, then clamped them together and sanded to final shape so they are a matching set.
Then it's time to strip down some scrap balsa to make bracing... it always feels nice to reuse some of the sprues from prior kits
Gluing on some bracing at the wing saddle...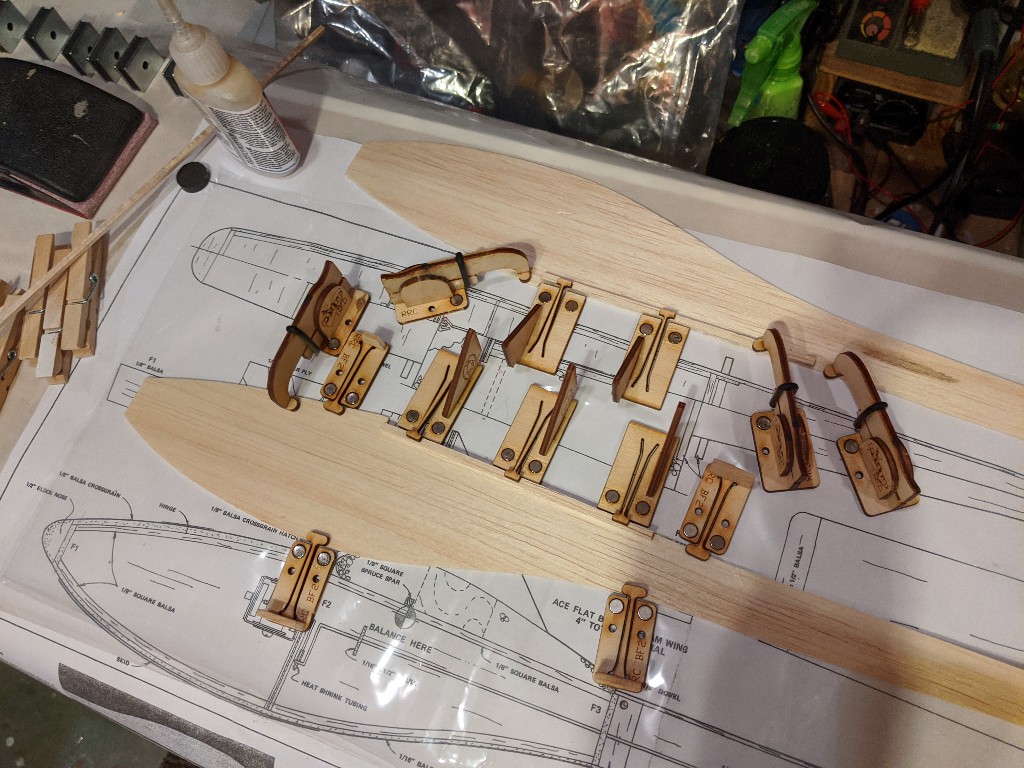 The braces around the front of the fuselage needs to be curved so they get an ammonia wipe down to get bendy and then clamp them into shape to dry.
In the process of trying to get 1/8" square balsa to bend that far, I had a weak spot start to fold - which sort of ruins it from a strength perspective. So I'm trying to bend one around a form (a sanding block) to better support it.
But what I really think I need to do is just laminate a pair of 1/8 x 1/16" thick pieces together to form the 1/8 square bracing around the curves. Pictures of what that looks like coming next.
Last edited: