Good afternoon!I just finished building an FT Bushwhacker!
Even though I'm by no means an artist, I'm proud of the work!🙂 I've gotten some positive feedback regarding this paint scheme and it made me want to start a thread on decorating our planes and ultimately, bringing more color and creativity to our skys!
My goal here is to share and learn. Let's hear how this community creates this facet of the hobby. If you'd like, please share your builds! We want to see them! How you decorated it and with what materials. How long did it take you? Is it going well or are you frustrated by something?
I'll start off with this latest build.
FT Bushwhacker
Dtfb
Aluminum foil ( an Overstreet trick I just picked up)
Minwax polyurethane x2 coats
Foam brushes
Paper towels
Gloves
Masking tape of different widths
Montana spray paint
I started by going over with the yellow. I did four coats with 10-20 minutes between each light coat.
then I used foil, tape and paper to mask off the desired pattern. I had a general idea of what I wanted but I tried a few things before I settled on a design. I was moving quickly through this part so no pictures.
I did two rather heavy coats of the black. If it was the base color or I was going for more nuance in the paint scheme I would have done more but lighter coats. I peeled off all the tape and masking after about 20 minutes but I let the plane dry overnight before handling it again. This morning I put her together and tried out the electronics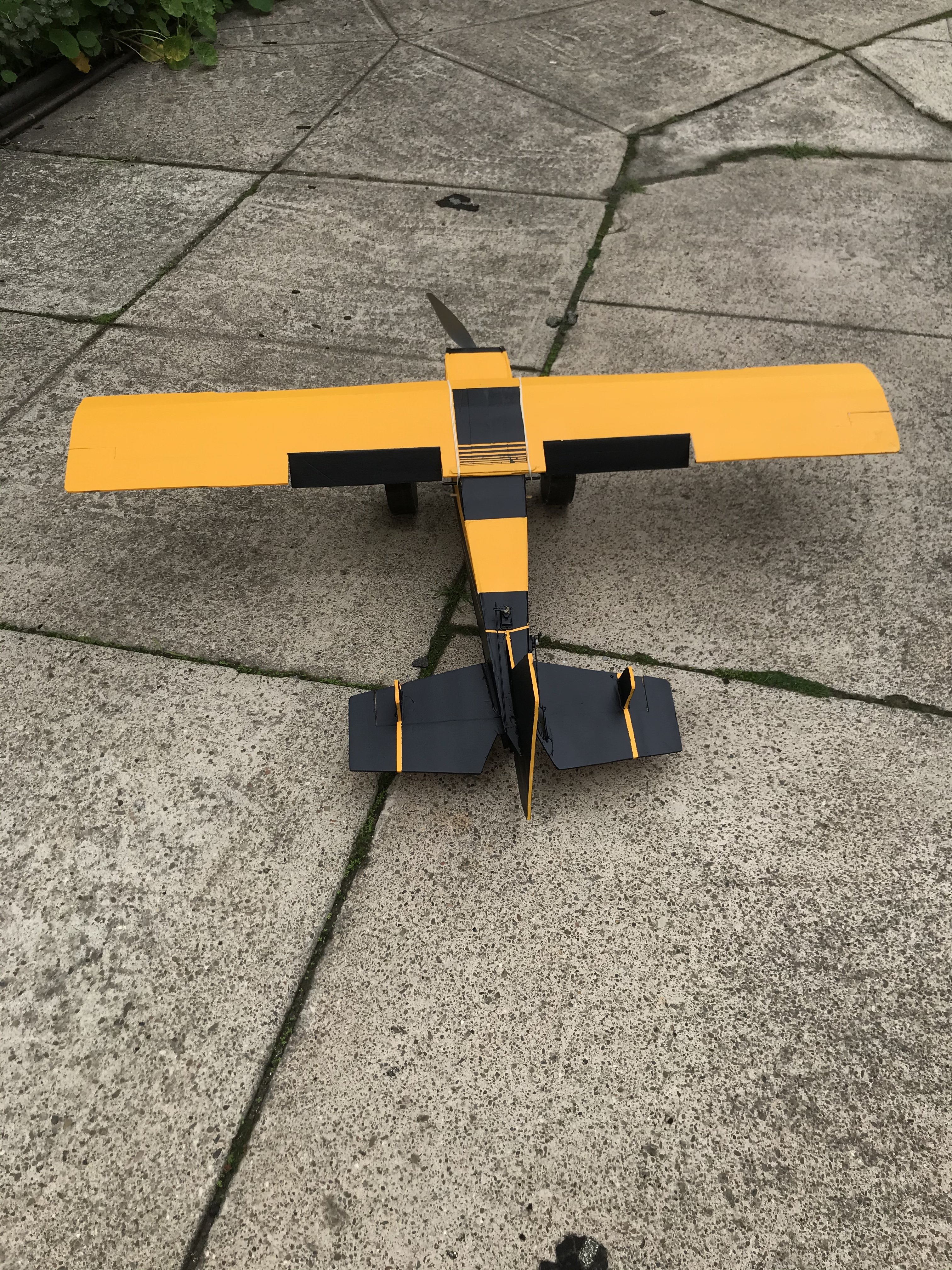 Thanks for reading and hopefully sharing!
Happy painting all!