Short of modifying and re-printing my endplates yet -- may have a couple more mods to make -- I've patched together a wheel/bearing setup that seems workable for now.
I've got the wheel bearings back in place (where they belong), with a new bearing spacer…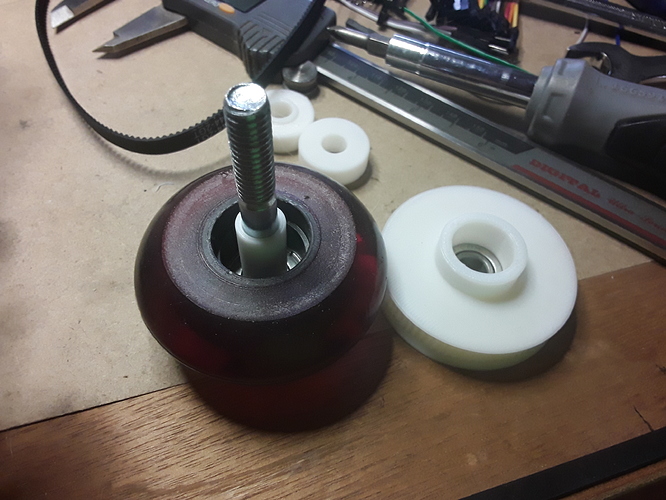 and made "plugs" to fill the space where the bearings once sat in the endplate…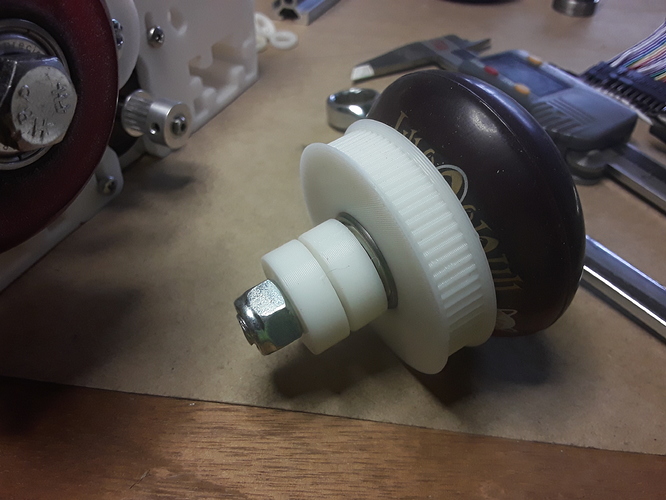 and, finally, assembled…
I'm wondering now if I might be able to use Openbuild's
mini-V linear actuator
"verbatim"… by allowing the 2040 rail/axis to extend sufficiently to allow the motor and idler mounts/housings to sit outside the wheels/workarea. I'd also have to remove the front "notch" where the extrusion passes-through the endplate to provide clearance for the belt to pass through.
I think I'll go ahead and print a set of those linear actuator parts… as this seem like it could be handy at some point down the road, regardless. I've already got @geodave's motor/idler supports and carriage printed and can use those if the linear actuator idea doesn't pan out.
– David