I was inspired by the guys and their flying tanks. I had decided a while back to try to mimic Josh's tank. I finally took the time to make it happen. I just took the approximate size and drew it out on CAD. Then cut it out on the laser. There were a couple of modifications made. Here is how it turned out.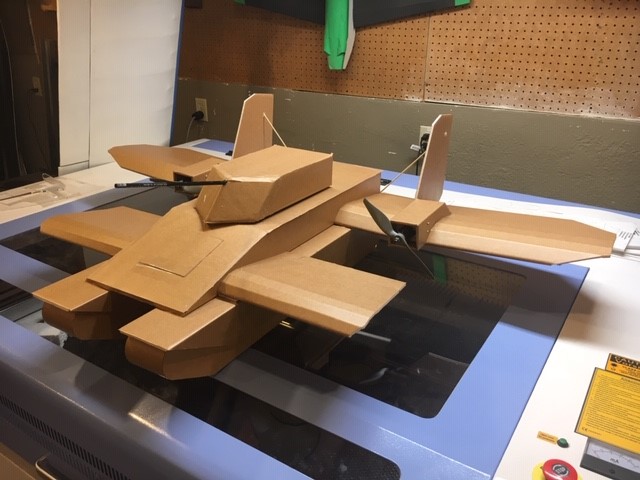 Plans below
Some building / set up notes:
The wings and canards slide over the wood carry-through spars with the foam wing spars just in front of the carry though spars. This lines up the back of the wings with the back of the tank. This also puts the front of the canard 5 1/4" back from the front of the track guide. The foam spacer goes under the front edge of the canards. Don't glue the tank body top in place till all your wiring is complete. From the outside of the track guide to the side of the tank body is 1 1/2". Install a scrap piece of foam under the turret to hold it up off of the body top.
CG
is 17" back from the front of the tracks. The ailerons have to both be trimmed up the thickness of the foamboard for flight.
Last edited: