So for last year's April Showers I built a nice little
FT Simple Scout
with floats and painted her up in Italian colors inspired by
Maggiore Francesco Baracca's Spad S.VII
.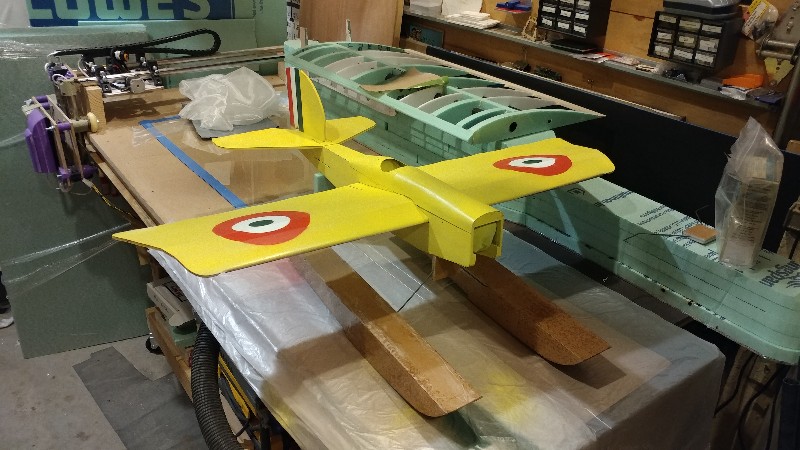 Credited with an impressive 34 victories, Francesco Baracca was Italys highest scoring ace in WW1 and is shown here in his distinctive Spad S.VII which carried his personal emblem, the Prancing Horse, that paid homage to his cavalry days. Upon his death in this aircraft on 19th June 1918, Baraccas mother donated the emblem to Enzo Ferrari whose cars still carry this badge the world over.
HOWEVER, last year I didn't do a build thread, and I didn't do any waterproofing on the plane - just the floats. But I flew her and loved her and did several streamer combat flights with her until there was a low inside loop that turned into a ground spike
This is what she looks like now.
My plan for the rebuild is to show how I set things up and use the needle cutter to cut out new fuselage and tail parts, show the waterproofing steps, and paint her up like before. Oh yeah - and then fly her off a pond or in the rain
Last edited: