Thought I would make my first post here on the FT forums and show off my first ever foam scratch build. I am no stranger to balsa and iron on coverings but foam is an entirely new animal for me.
After a 15 year hiatus I have suddenly found myself really interested in R/C aviation again.
A couple of folks at work turned me on to Flite Test and it wasn't long before I built a simple Cub from a kit and have been having an absolute blast relearning to fly R/C planes.
Before I stopped flying 15 years ago everything was glow, electric was just starting to make some inroads. You can imagine my surprise at how awesome the current generation of brushless motors are, power for days and no messy oil all over the plane when you are done flying!
I got the urge to build a kit from plans and I decided on the Bloody Wonder.
Since it is loosely based on the Sig Wonder, and I used to have one powered by an O.S. 15 that I flews the wings off, it seemed like a great choice. I sadly left it in the attic of a house my wife and I sold and didn't even realize it for a couple of years. This was the perfect chance to recapture the fun of the Wonder!
I made plenty of mistakes and it is far from perfect but I am not disappointed. I have a grand total of $68.00 invested in it. I bought a reciever to work with my Spektrum radio I purchased with my cub and I am using the same batteries I use in the Cub. Seems like a bargain price for a second plane to me!
Done right at my kitchen table since I no longer have a moedelling workshop. I used Hobby Lobby foam which while heavy seems ridiculously beefy and water resistant to boot.
The more I worked the better my foam cutting skills got. I really need another X-Acto as my index fingers were killing me from cutting this stuff with a single edged razor blade by the time I was done. But here it is mocked up and starting to look decent.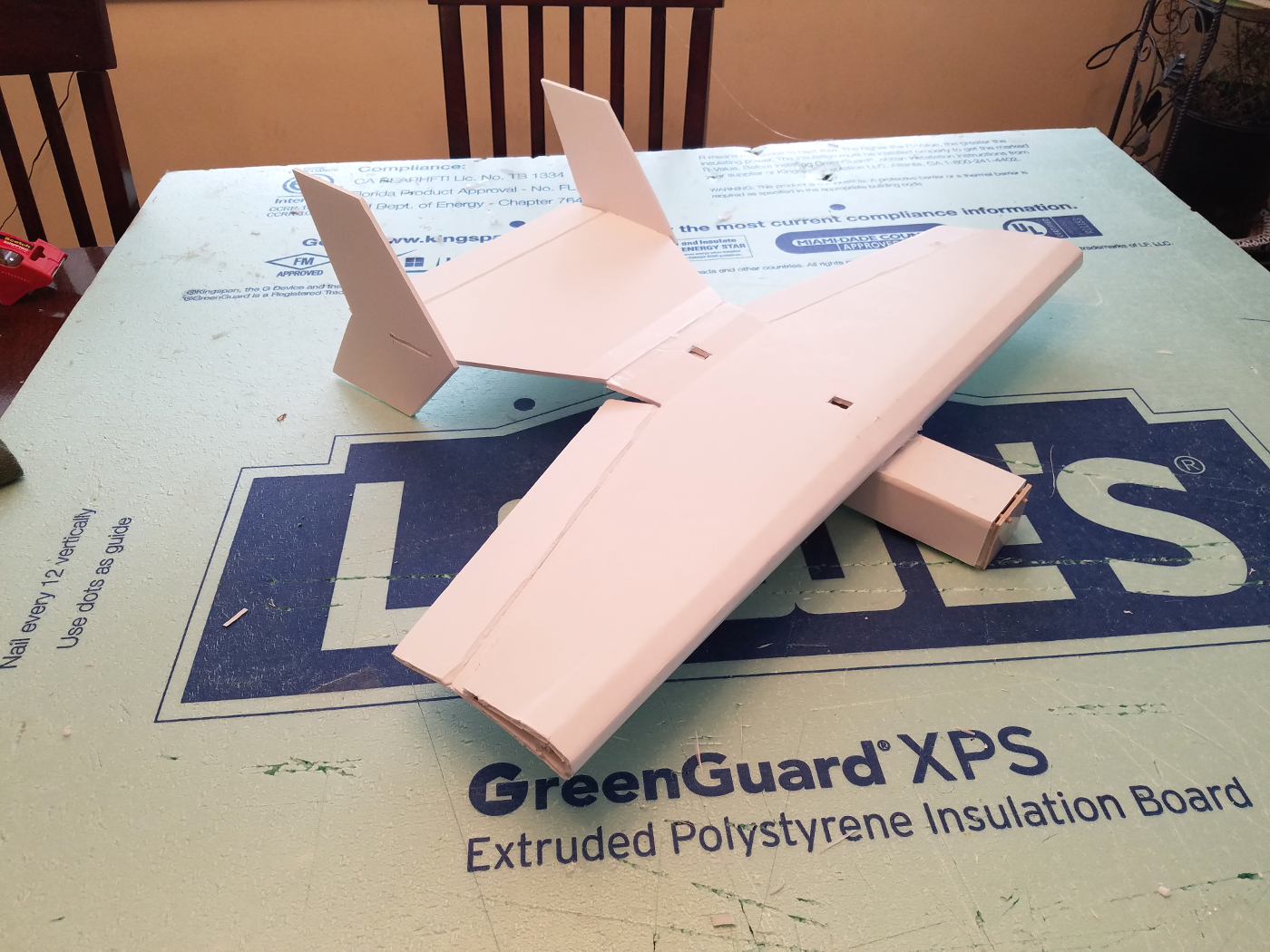 All assembled, painted, and almost ready to fly!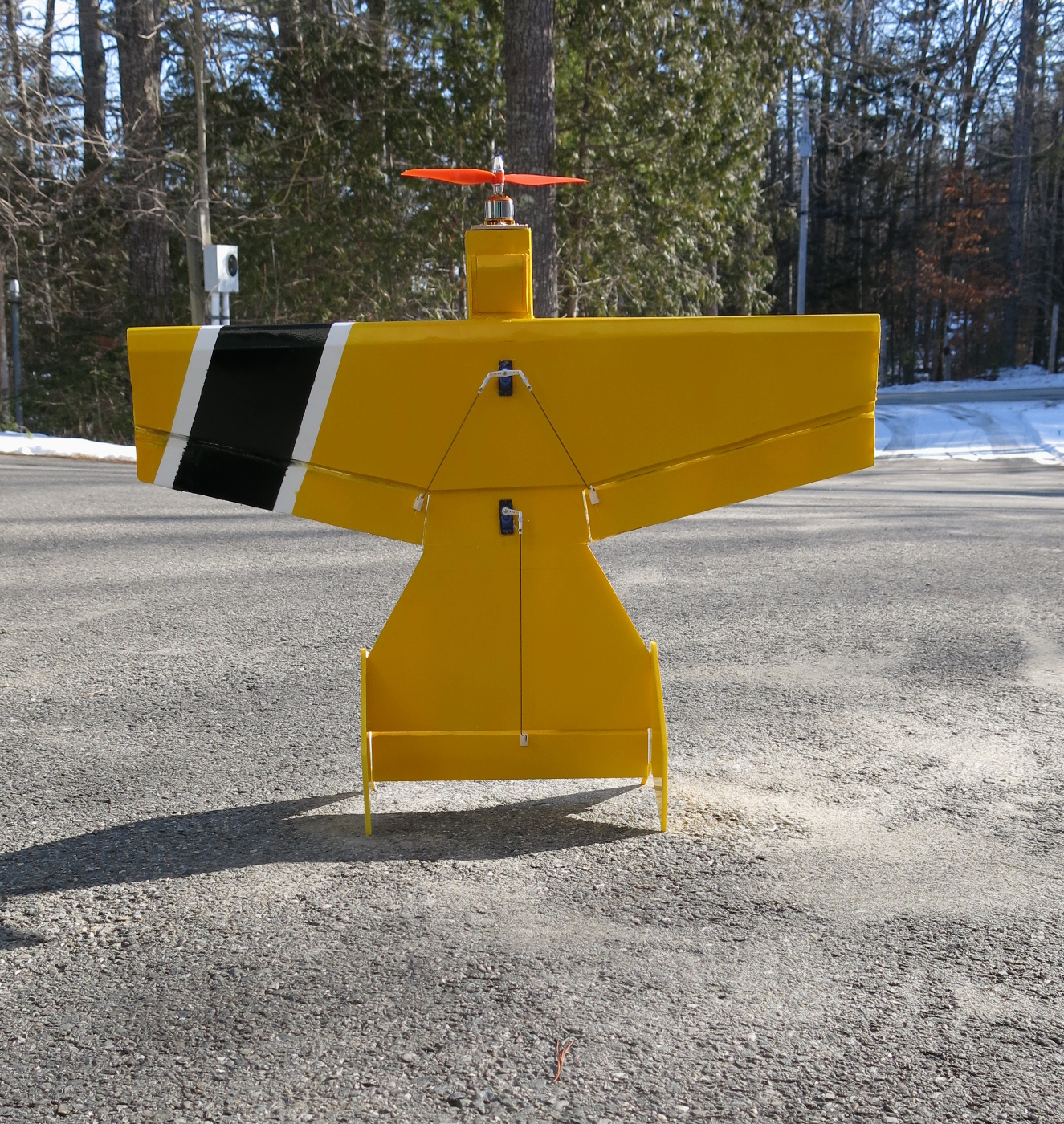 Invasion stripes!
A final beauty shot. I added the little scoop on the fuselage to help drive some more air to the ESC.
I am waiting on some lead stick on wheel weights to show up so I can get the CG correct before I take her up for the first time. As much as I hate to add weight I want it balanced properly for the maiden flight!
I should take it up in the next couple of days, I will report back with how she flies.
Lots more to come from me in the future I hope. I have some balsa projects in the works right now. I have an original Tower Uproar that has sat dormant for the last 15 years. I am awaiting the last of my conversion parts to bring it back to life as an electric. I also have a partially completed Lanier Stinger 1.20 that I am going to finish as an electric.
I am back and hooked on R/C again LOL.
Last edited: