I have been following the
Three Dimensional Flying with a Two Dimensional Plane!
thread and decided to design and build a Mamba 10 inspired 3D Biplane. Here are some pictures of the V1 design. It didnt last long, but I think it has potential to be a great design. Below are the plans for the V2 design. Please join in and build one of these Beta V2 and give me some feedback. Thanks and happy flying.
@The Hangar
has already built and flew one.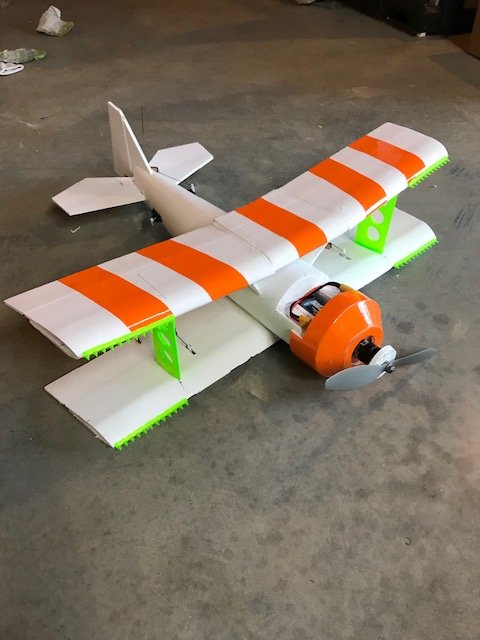 Beta V2 design plans are attached below.
Last edited: