All right, 99% of my RC goodies have been delivered. Still waiting on a few small things from aliexpress which could take another 3-4 weeks I think. First time ordering through aliexpress actually. So pictured is most of the goodies that I ordered from Amazon.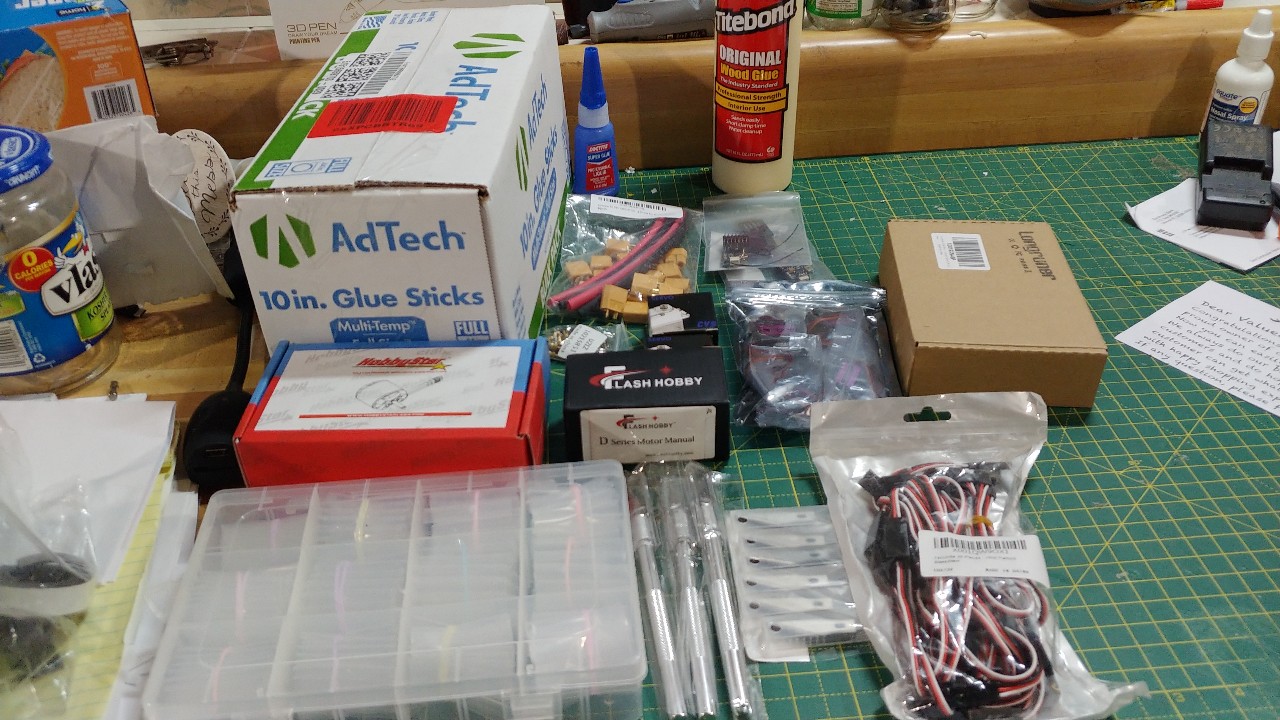 5lb box of glue sticks (yes 5 pounds of hot glue sticks!), CA glue, Titebond glue, XT60 connectors, 2 x Lemon Receivers, linkage stoppers, 2x5g servos, 4x9g metal gear servos, 10x9g plastic gear servos, 910KV brushless motor, 720KV brushless motor, heat shrink tubing (got clear by mistake), 3 new Xacto knives with extra blades, mix of servo extensions.
Not pictured...1 roll of Ultracote covering (just came in today) and a new high speed corded rotary/dremel tool.
Last edited: