After flying my Simple Cub for the last month, I wanted something more. As I've been 3D printing a lot lately, I decided to give the Eclipson Model C a go, as it's such a magnificent plane that reminds me of Draco!
First of all: while it prints fantastic, the winding on this ColorFabb LW-PLA is the worst I've ever come across...
First trial: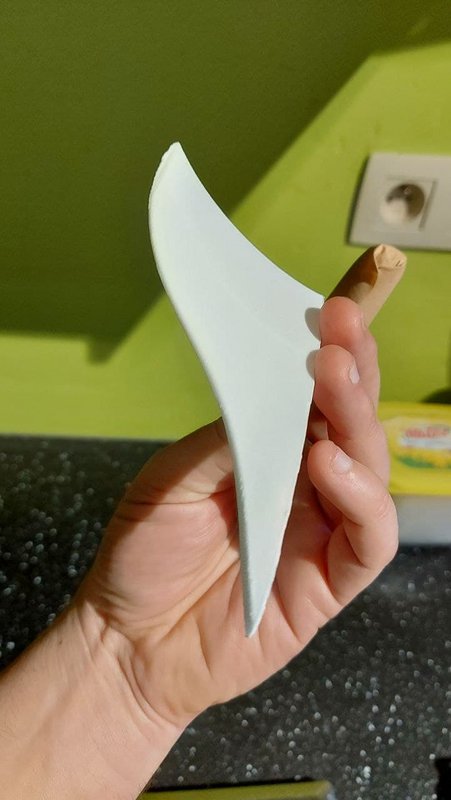 Working on the fuselage: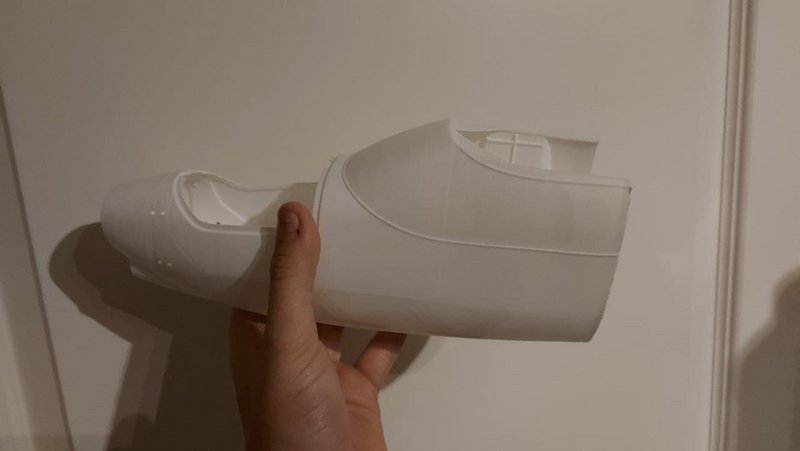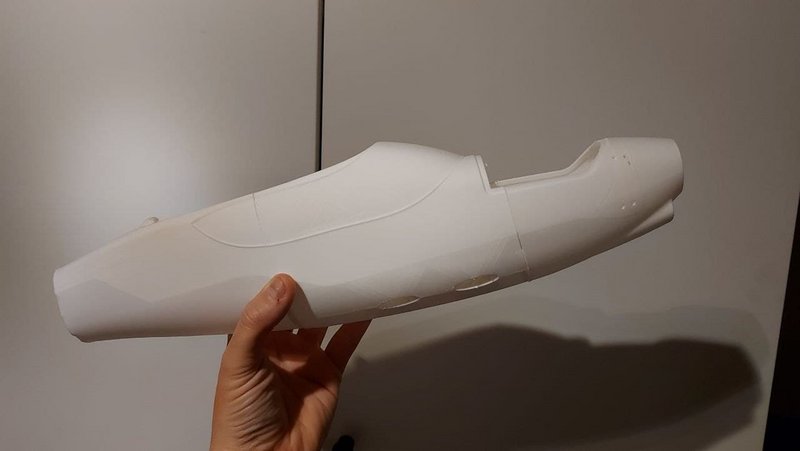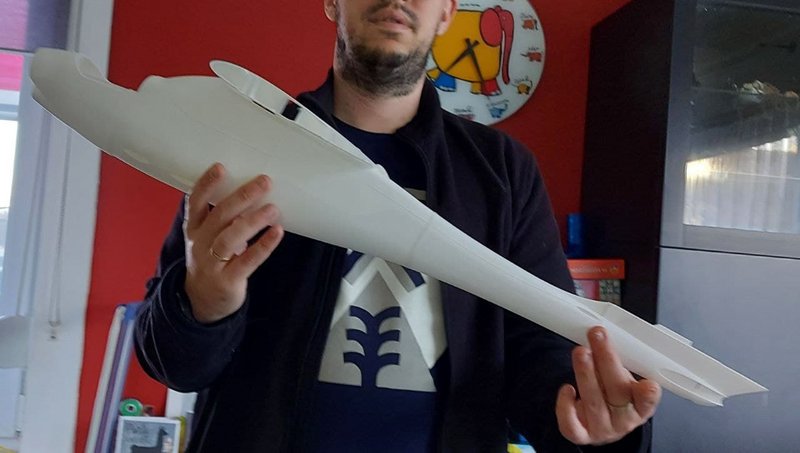 Almost everything printed: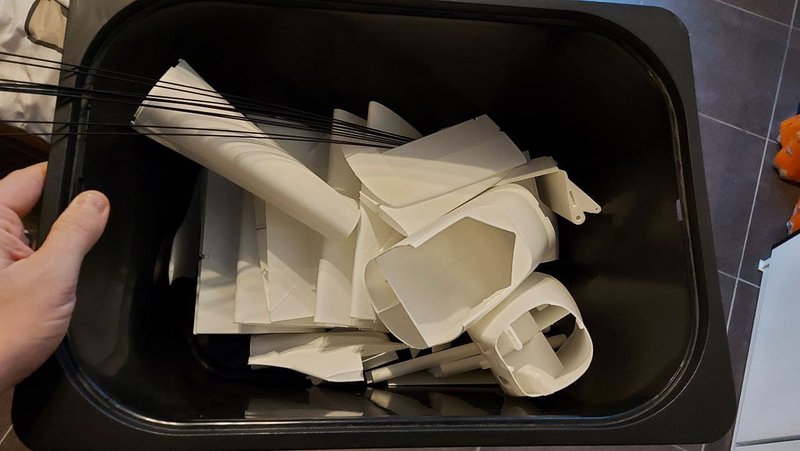 Glueing: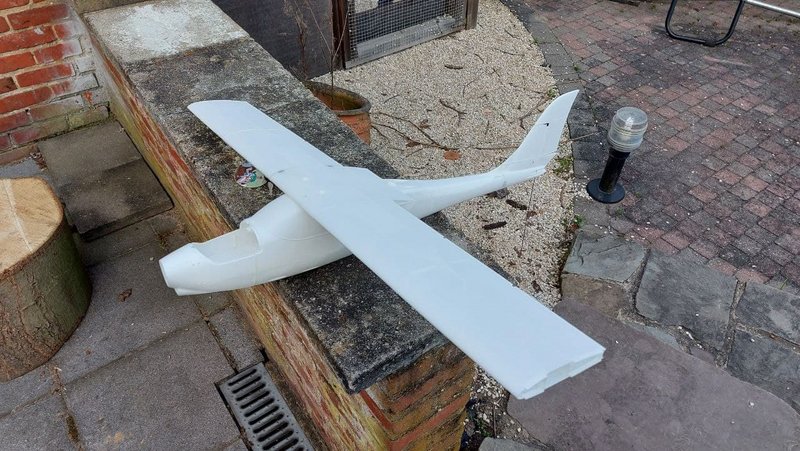 First layers of spraypaint. This LW-PLA is an absolute joy to paint. No primer needed, it sticks great, masking tape comes off easily. The only downside is that masking tape doesn't stick as well as I'd like.
This is where we're at currently. She's got a landing gear, servo's are mounted, paint job is complete and she's fully assembled. The only thing that's missing is my motor, prop and the magnets for the wingtips/front hatch.
I must say so far it's been going a LOT better then I expected. Even on my heavily modified Ender 3 (different hotend, direct drive, ...) the GCode files from Eclipson still work great!
I've been able to spot 2 smaller issues so far. The first is that I've apparently glued on the final tail section with a very slight twist, which means my elevators are slightly angled compared to the main wing.
I'm going to see how she flies, because I'm not really looking forward to cutting that entire section off and glueing it on again...
The second is that because I wanted to get printing done I was impatient and removed some of the pieces of the wing off the heated print bed too fast, causing them to warp apparently. So there's a bit of a gap between the center section and the first section the right. I've filled it with CA, so I'm not expecting this to be a problem.