In the past I have posted progress on a 70mm EDF F18 I had been working on, but I feel this latest version needs its own thead. Hope you don't mind😁😁
After Flite Fest I got to talking with Josh about a new Jet that could take advantage of a number of power plant options. I have been busy with other planes but finally had a chance this week to bang out a couple prototypes.
This F18 is a redesign of my smaller F18. The goal witht he latest revision is to make a Jet capable of accepting 90mm, 70mm 64mm EDF as well as the new BDF(Ben's Ducted Fan)
I built two prototypes, the first with a pair of 90s and ine with a Pair of 4" BDFs.
I still need to finish up the tail of both aircraft. I am hoping for common components for all variants. You will notice that the one with the 9mm has added spars to handle the higher stresses.
Anyway, here are a few shots of what I have so far.
***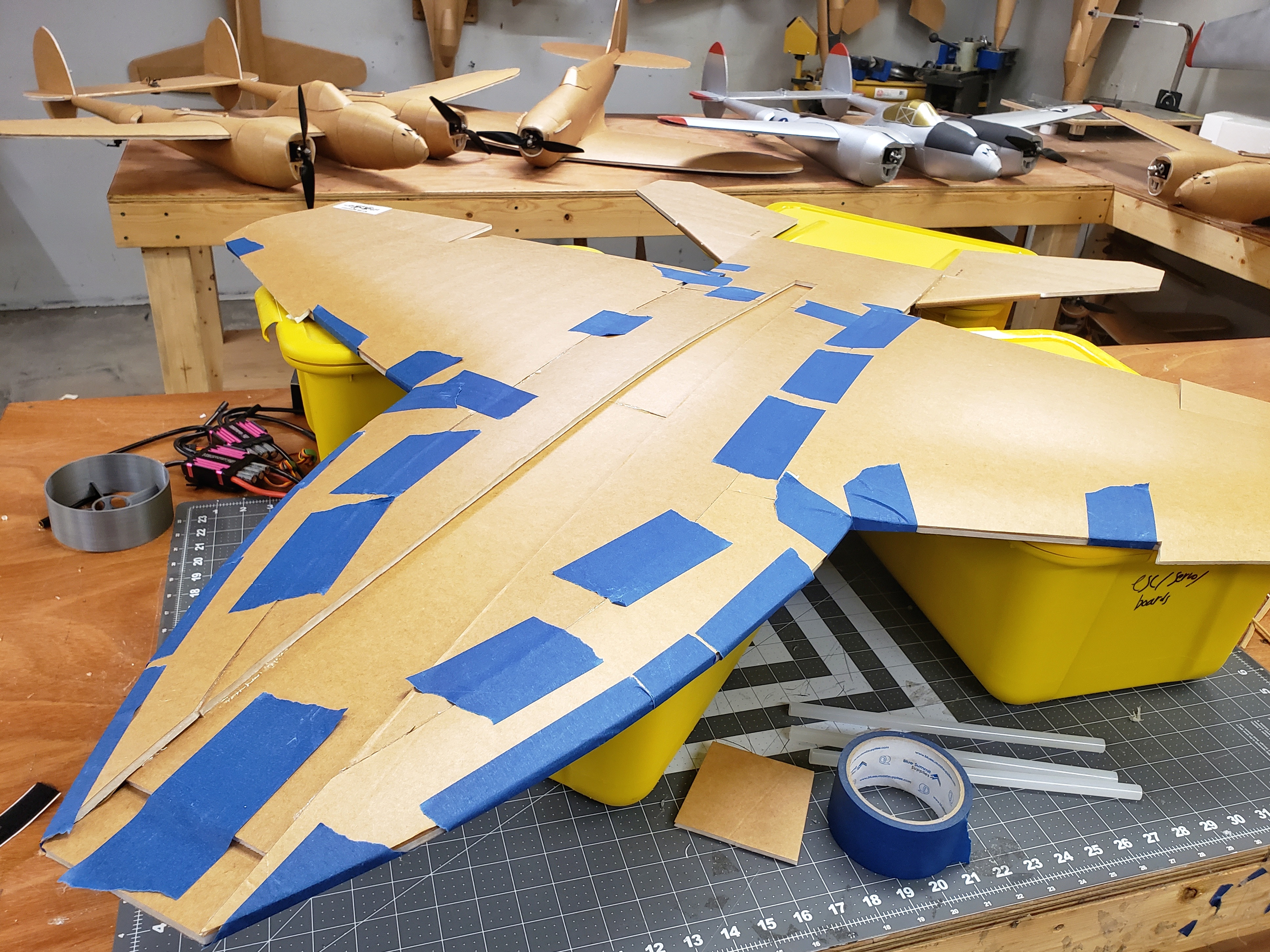 Doing this on my phone makes putting pics in proper order difficult
Last edited: