Today's progress on the FT MM DR-1 Triplane
This portion has been done per the instructions in Josh's video... except I haven't done the Power Pod. I'm going to be using one of the cheap kits using an A2212 motor / 30A ESC / 6x3.5 Propeller. The A2212 is larger in diameter than what I guess is the standard motor. It will fit in between the sides, but it is lower than the centerline of the cowling. I'm still deciding about whether to put it at the same centerline and have to move it entirely in front of the fuselage front or create an new cowling that has the lower centerline.
I was going to take
@Mr NCT
's advice on painting the DR-1 with the top and bottom wing off separate. It sounds like great advice. But then I realized, I haven't had a plane long enough to warrant painting it up nice.
https://forum.flitetest.com/index.p...t-mighty-mini-dr1-triplane.71693/#post-739562
I did take his advice on scuffing up the brown paper ahead of time so I can paint it after a maiden flight (if it returns to Earth gracefully). I think I'll paint it using von Richthofen's 152/17 aircraft. I can spray paint the red and hand paint the olive drab portion. The olive drab paint on the original plane looks like it was painted with a big house brush with brush streaks of black to darken the green.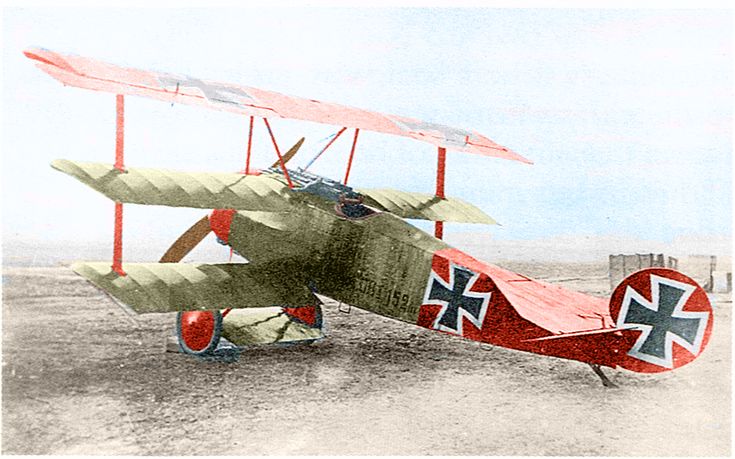 Last edited: